The new year is a time to start fresh and set goals for a better you. If you're feeling snowed in by the credit card debt you accumulated over the holidays or in the last year, consider taking control of your finances with a debt consolidation loan.
A debt consolidation loan is a new personal loan you undertake in order to pay off your outstanding credit balances. The goal is to reduce the amount you're paying on your existing high-interest debt by potentially saving money on interest and consolidating your monthly payments into a single payment that's easier to manage.
A debt consolidation loan can also help you improve your credit scores over time. Because you only have to manage one debt payment each month, you're less likely to hurt your credit history with a late or missed payment. Debt consolidation also allows you to reduce or eliminate your revolving debt, which helps you lower your overall credit utilization ratio.
If you're wondering whether you should make the move, check out Experian's guidelines on whether debt consolidation is right for you, and follow these steps on how to consolidate credit card debt.
Once you're ready, visit Experian® CreditMatch™ to find the best debt consolidation loans for you. Debt consolidation loans carry varying terms and interest rates depending on an applicant's creditworthiness. We've highlighted five of the best lenders for consolidating your credit card debt below. To find out if you're a match for these lenders, sign up for a free CreditMatch profile.
---
APR: 6.95% to 35.89%, depending on your creditworthiness
Term: 36 or 60 months
LendingClub allows you to borrow up to $40,000. You can find out which interest rate you qualify for without getting a hard inquiry on your credit reports. LendingClub not only focuses on debt consolidation but also offers personal loan products that can be used to pay for home improvements and other major purchases. The process to get a LendingClub debt consolidation loan takes about seven days, and getting an initial interest rate will not affect your credit scores. LendingClub does not charge prepayment fees.
---
APR: 8% to 25%, depending on your creditworthiness
Term: 24, 36, 48 or 60 months
Payoff offers personal loans specifically designed to help you pay down your existing credit card debt. If you have poor or fair credit scores and are unsure whether a debt consolidation loan will save you money on interest, you can check your potential interest rate with Payoff without your credit scores being affected. Payoff offers various interest rates and terms based on your creditworthiness and debt-to-income ratio. Once you check your rate with Payoff, you can select the terms of your loan. Your funds are then electronically deposited directly into your bank account. Payoff does not charge late, prepayment or processing fees.
---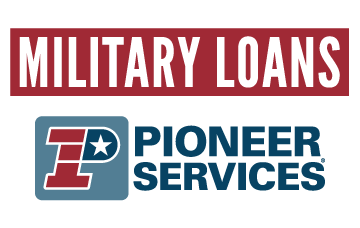 APR: 11.99% to 35.95%, depending on your creditworthiness (APRs are compliant with the Military Lending Act)
Term: 36 or 48 months
Pioneer Services offers loans only to current and former members of the military. Because military members can sometimes face a difficult time obtaining new credit from conventional lenders, specialized lenders such as Pioneer Services have emerged to serve them exclusively.
Pioneer Services considers applicant information beyond credit scores to evaluate whether someone is qualified for a loan. Military applicants with all credit types can apply for loans ranging from $500 to $10,000.
---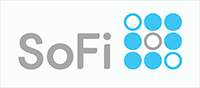 APR: 6.99% to 14.99%, depending on your creditworthiness (fixed APRs with AutoPay)
Term: 36, 48, 60, 72 or 84 months
SoFi allows you to borrow between $5,000 and $100,000 at low fixed rates starting at 6.99%. The lender does not charge origination or prepayment fees, and you can easily check your interest rate without affecting your credit scores.
SoFi uses information beyond credit reports and scores to evaluate applicants, including education, estimated cash flow, and career. SoFi offers personal loan options as well as multiple refinancing options for various types of student and mortgage debt.
---

APR: 6.00% to 29.99%, depending on your financial profile
Term: 36 or 60 months
Upstart, which offers loans between $1,000 and $50,000, has several borrowing options depending on the type of loan you are looking for. For debt consolidation, Upstart offers loans that can be used to pay off both credit card debt and consolidating other types of debt.
Upstart is a new lender that works primarily with applicants who have less developed credit files. When considering an applicant for a loan, Upstart looks at other aspects of a borrower's profile, like education and job history. Upstart offers an easy application process: there is no hard credit check involved, and they fund loans in as fast as one day.
Personal Loan Calculator
The information provided is for educational purposes only and should not be construed as financial advice. Experian cannot guarantee the accuracy of the results provided. These results, based on the information provided by you, represent an estimate and you should consult your own financial advisor regarding your particular needs.
Try the full Personal Loan Calculator with more features.