Reach your credit
and money goals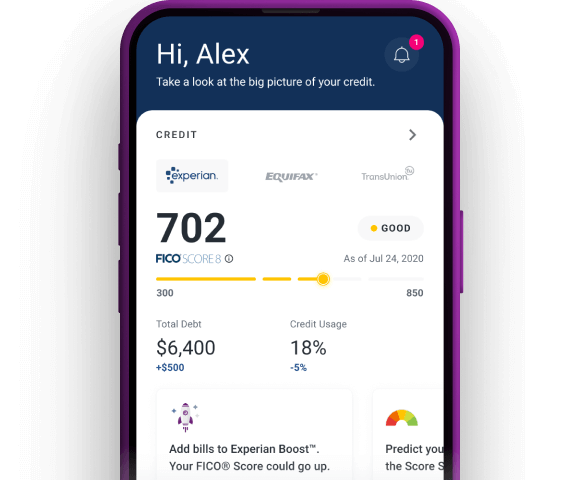 Financial power in your pocket
Get credit alerts straight to your phone, boost your FICO® Score on the go and more. Free with your account and the Experian app.
View all 3 credit reports
See monthly credit reports and FICO® Scores from Experian, Equifax® and TransUnion®.
Save money on bills
We help negotiate lower rates with your bill providers, you keep the savings—without the hassle.
Get 24/7 identity protection
We detect risk you'd otherwise miss, like dark web leaks and fraudulent bank accounts.
Lock your credit with a tap
Block unwanted access to your Experian credit file and get alerts about suspicious activity.
How can we help?
Manage your credit basics with these free tools.