At Experian, one of our priorities is consumer credit and finance education. This post may contain links and references to one or more of our partners, but we provide an objective view to help you make the best decisions. For more information, see our Editorial Policy.
As you prepare for your life after college, one of the best financial decisions you can make is to work on building your credit history. Your credit score is a crucial indicator of how well you manage debt, and it helps determine whether you'll qualify for credit in the future and what interest rate you'll have to pay if you do.
The best student credit cards offer an opportunity to establish a positive credit history while also offering rewards and other features that can take a little bit of the stress out of college. Here are our top picks.
Our Top Picks for the Best Student Credit Cards of 2022

Petal® 1 "No Annual Fee" Visa® Credit Card

2% - 10% cash back at select merchants

No annual fee

This card is issued by WebBank
Petal® 1 "No Annual Fee" Visa® Credit Card
Even among most student credit cards, there's no guarantee that you'll get approved if you have no credit history at all. With the Petal® 1 "No Annual Fee" Visa® Credit Card, though, a credit file isn't required. This card is issued by WebBank.
Instead, you link your bank account to Petal, and the card issuer uses your banking information to determine how well you manage your income and expenses. In other words, your approval will be based on your overall money management, not just whether you've used credit in the past. If you do have a credit history, the card issuer will run a credit check.
The card doesn't offer rewards on every purchase, but you can earn 2% to 10% cash back at select merchants. The card doesn't charge an annual fee or foreign transaction fees.
Read full review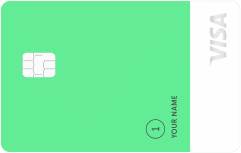 Petal® 1 "No Annual Fee" Visa® Credit Card
Apply
on Petal's website
Issued by WebBank, Member FDIC
Recommended FICO® Score*
Poor - Fair, New to Credit, Rebuilding
Petal® 1 "No Annual Fee" Visa® Credit Card
Card Details
$0 Annual Fee
Variable APRs range from 24.49% - 33.99%
$300 - $5,000 credit limits
Earn a credit limit increase in as little as 6 months. Terms and conditions apply.
No credit score? No problem. If eligible, we'll create your Cash Score instead.
2% - 10% cash back at select merchants
See if you're pre-approved within minutes without impacting your credit score
No annual or foreign transaction fees
Build credit alongside hundreds of thousands of Petal card members
Petal's mobile app makes it easy to manage your money, track your spending, and automate payments
Petal reports to all 3 major credit bureaus
No deposits required
Card issued by WebBank
How Is a Student Credit Card Different From a Regular Credit Card?
In general, student credit cards and regular credit cards function the same way. The main difference is that student cards are more accessible to people who haven't had the chance to build a credit history, such as students.
They also tend to offer some benefits to encourage you to use your account wisely. Credit limits are generally lower, and while many of the top student credit cards offer rewards, they're not as lucrative as what you'd get with many traditional credit cards.
Can You Get a Student Credit Card With No Credit?
Yes, it's possible to qualify for a student credit card with no credit. In fact, the Petal® 1 "No Annual Fee" Visa® Credit Card specializes in helping college students and others who can't lean on their credit history to get approved.
And although it's possible to get approved for a different student credit card with no credit, it could be more difficult to achieve your goal.
What Are the Benefits of Student Credit Cards?
As a college student, here are some of the reasons to consider applying for a student credit card while you're still in school:
Build credit for free: Unlike loans and other types of credit-building debt that accrue interest automatically, you can avoid interest charges with a credit card as long as you pay your bill on time and in full every month.
Incentives to develop good habits: The sooner you start practicing good credit habits, the better. You don't have to wait until you have access to a full-time salary and high credit limits, either. Many student cards offer certain incentives to encourage you to pay on time and keep your balance low.
Earn rewards: Many of the best student credit cards offer rewards when you use them to make purchases. If you're already planning on making that purchase, the extra cash back or points are a nice perk. Plus, over time, those rewards add up.
Do You Have to Be a Student to Get a Student Credit Card?
You generally have to be a college student to qualify for a student credit card. If you're not a college student, your best bet may be the Petal® 1 "No Annual Fee" Visa® Credit Card or a secured credit card.
You'll also need to meet other eligibility requirements, which can vary by card issuer. In general, you'll need to be at least 18 years old, have a Social Security number or individual taxpayer identification number, and have at least some form of income to show that you can repay the debt you incur.
Before you apply for a card, review the fine print to help you understand your chances of qualifying. If you can't find the information online, don't be afraid to call and ask or submit a prequalification application.
Use Experian CreditMatch™ to Find Your Odds
If you're looking for a new student credit card, you can use Experian CreditMatch™ to narrow down your list of options. The free service will provide personalized offers based on your unique credit profile. Using CreditMatch™ won't impact your budding credit score, either.
As you start using your student credit card, look for opportunities to learn more about how to build credit and maintain a solid credit history over time. To monitor your progress, make sure you review your free credit score from Experian on an ongoing basis.