At Experian, one of our priorities is consumer credit and finance education. This post may contain links and references to one or more of our partners, but we provide an objective view to help you make the best decisions. For more information, see our Editorial Policy.
Some of the best credit cards for people with fair credit offer rewards on purchases and don't have an annual fee. However, there's no single best card for everyone. It depends on which cards you're able to qualify for, where you usually shop and how you plan on using the card.
Our Picks for the Best Credit Cards for Fair Credit

Petal® 1 "No Annual Fee" Visa® Credit Card

2% - 10% cash back from select merchants
Petal® 1 "No Annual Fee" Visa® Credit Card
The Petal® 1 "No Annual Fee" Visa® Credit Card (issued by WebBank, Member FDIC) could be a good option if you're having trouble getting approved for other credit cards. When you apply, you'll link your bank account and give Petal read-only access to view your transactions. Petal can then use this information, in addition to your credit, to decide if you qualify.
If you're approved, your card will have at least a $300 credit limit. As the name implies, there's no annual fee, and there's no foreign exchange fee. You can also earn 2% to 10% cash back at select merchants, which you can find within the Petal app.
Applying starts with a preapproval request, which will tell you if you're likely to qualify for this card or the Petal® 2 Visa® Credit Card without hurting your credit scores.
Read full review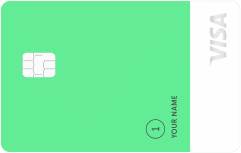 Petal® 1 "No Annual Fee" Visa® Credit Card
Apply
on Petal's website
Issued by WebBank, Member FDIC
Recommended FICO® Score*
Fair - Very Good, New to Credit, Rebuilding
Petal® 1 "No Annual Fee" Visa® Credit Card
Card Details
$0 Annual Fee
Variable APRs range from 22.24% - 31.74%
$300 - $5,000 credit limits
Earn a credit limit increase in as little as 6 months. Terms and conditions apply.
No credit score? No problem. If eligible, we'll create your Cash Score instead.
2% - 10% cash back at select merchants
See if you're pre-approved within minutes without impacting your credit score
No annual or foreign transaction fees
Build credit alongside hundreds of thousands of Petal card members
Petal's mobile app makes it easy to manage your money, track your spending, and automate payments
Petal reports to all 3 major credit bureaus
No deposits required
Card issued by WebBank, Member FDIC
How to Decide Which Card Is Right for You
If you have fair credit, you'll be able to qualify for a variety of credit cards. Consider the perks that different cards offer and how they align with your lifestyle. It can also be helpful to learn about credit card basics before choosing a card.
For example, a card that offers a great rewards rate might not be a good pick if you regularly overspend, carry a balance and pay a high interest rate. However, if you pay your bill in full each month, then a rewards card could be a good option even if it has a high interest rate.
How to Improve Your Fair Credit Score
What qualifies as a fair credit score depends on the type of credit score. However, similar actions can help improve your FICO® Scores☉ and VantageScores.
Pay down credit card debt. Paying down revolving account balances can lower your credit utilization ratio, an important scoring factor.
Make on-time payments. Paying your bills on time can help you build a positive credit history, which can improve your credit scores over time.
Dispute credit report inaccuracies. Check your credit reports for inaccurate negative information that could be hurting your scores. You can file disputes to get it corrected or removed if it is indeed incorrect information.
Some actions, such as lowering your credit utilization rate, can quickly lead to credit score changes. However, improving credit scores often takes time, and diligence and patience can be important.
How to Use Your Credit Cards Responsibly
Responsibly using your credit card can also help you improve your credit score while limiting how much you'll pay in fees and interest. In general, try to:
Make monthly payments on time. Making at least the minimum monthly payment each month can help you avoid late payment fees. You can often avoid interest on purchases if you pay your bill in full each month.
Watch out for fees. Read over your card's terms and conditions to learn about the fees. For example, if you use your card for a cash advance, you may need to pay a fee, and interest could start accruing right away.
Don't use a large portion of your balance. Regardless of whether you pay your bill in full, try to limit spending on your card and maintain a low credit utilization rate.
As a rule of thumb, some people use their credit card as if it's a debit card. They check their budget, and only spend what they can afford to pay off in full each month. This approach can help you avoid taking on high-rate credit card debt, which is one of the main dangers of using a credit card.
What to Do if You Are Denied for a Card
You may have several options if you applied and didn't get approved for a credit card.
First try calling the credit card company and asking why your application wasn't approved. In some cases, you may be able to resolve the issue. For example, if the company couldn't access your frozen credit report to review your credit, you may be able to temporarily thaw your report and then get approved.
Alternatively, you may want to focus on improving your credit or try for a different credit card right away. Applying and getting denied can hurt your credit scores. However, each card has its own requirements, and you might get approved for a different card.
Find Your Next Credit Card
In addition to looking for lists of the best cards, you can use online tools to help narrow down which credit card will be best for your specific needs. Within Experian's CreditMatchTM credit card marketplace, you can filter cards based on your preferences and credit profile. You can then choose up to four cards and get a side-by-side comparison to make the best pick for your needs to get a credit card with fair credit.