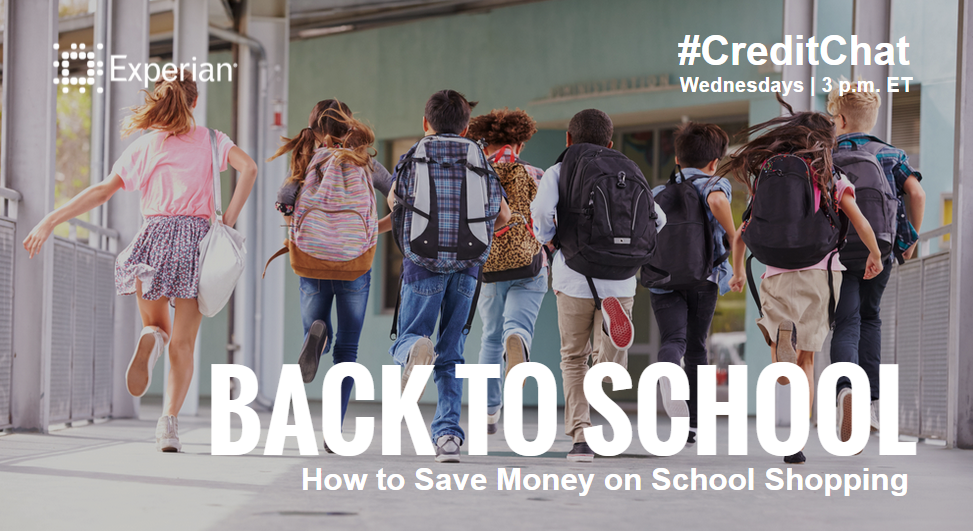 Join our upcoming #CreditChat as we talk about how to save money on school shopping. We'll host this conversation on Blab, Periscope, Twitter, and Snapchat.
Topic: Back to School: How to Save Money on School Shopping

When: Wednesday, August 3 at 3 p.m. ET.
Easy ways to chat with us on Twitter: Tchat
The panel will include: The American Institute of CPAs; Kenneth J. Strauss, CPA/PFS, CFP at Berkowitz Pollack & Brant Certified Public Accountants & Consultants; Rod Griffin: Director of Public Education at Experian and Mike Delgado: Director of Social Media & Community Engagement at Experian.
Join us on Twitter by using the #CreditChat hashtag.
We're also featuring ways to save money on back-to-school shopping this week on Snapchat.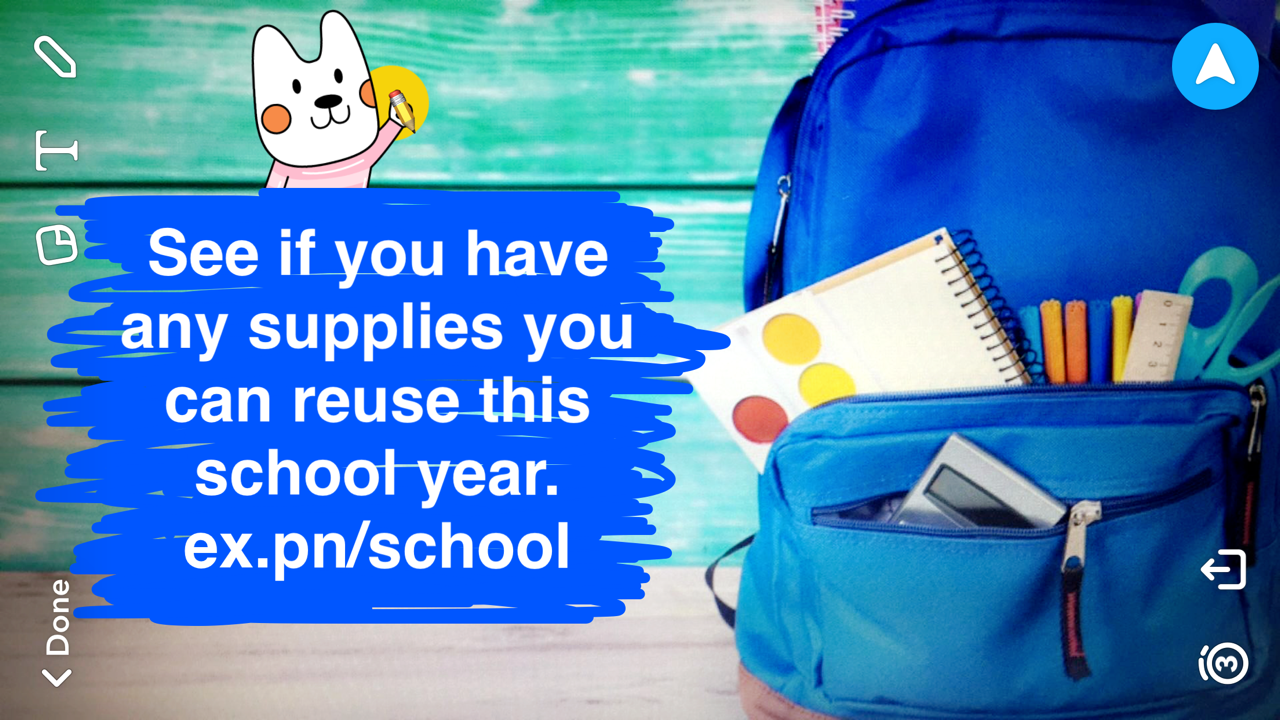 Upcoming Chats:
August 3: How to Save on Back-to-School Shopping
August 10: How to Choose a Financial Advisor
August 17: Ways to Pay Off Student Loan Debt Faster
August 31: How to Protect Yourself from Identity Theft
September 14: The Road to Financial Wellness w/ @Phroogal
September 21: FinCon16 Twitter Party: Favorite Money-Saving Tips from Personal Finance Experts
September 28: Emotional Spending: How to Deal (And Prevent) Retail Therapy
October 5: Debt Shame: Ways to Deal with Debt Shame & Anxiety
October 12: Identity Theft: How to Protect Yourself from ID Theft
October 19: Get Smart About Credit w/ American Bankers Association
October 26: Retirement Planning: Actionable Steps to Save, Invest, and Prepare for Retirement
November 2: The Most Important Money Lessons to Teach Kids
November 9: Death & Finances: What to Do After a Loved One Passes Away
November 16: The Most Common Credit Myths Debunked*
November 23: Gratitude & Giving: Ways to Start Giving Back to Those in Need
November 30: Ways to Spend Less & Reduce Stress This Holiday Season
December 7: Inexpensive Ways to Throw Awesome Parties During the Holidays
December 14: Last-Minute Holiday Shopping Tips to Save You Money
December 21: Side Hustles: How to Start Making Extra Money
December 28: Simple Ways to Set Realistic & Effective Financial Goals for 2017
January 4: Strategic Ways to Increase Your Net Worth This Year
January 11: How the Tiny House Movement Can Help You Retire Early
January 18: Those Money Habits That Drain Our Budgets & Keep Us Broke
Recent Tweets
Listen to Past Chats:
You can download and/or stream our weekly #CreditChat podcast right here:
Watch Our Previous Video Chats:
Check out all the tweetchats storified here.