Credit Advice for College Grads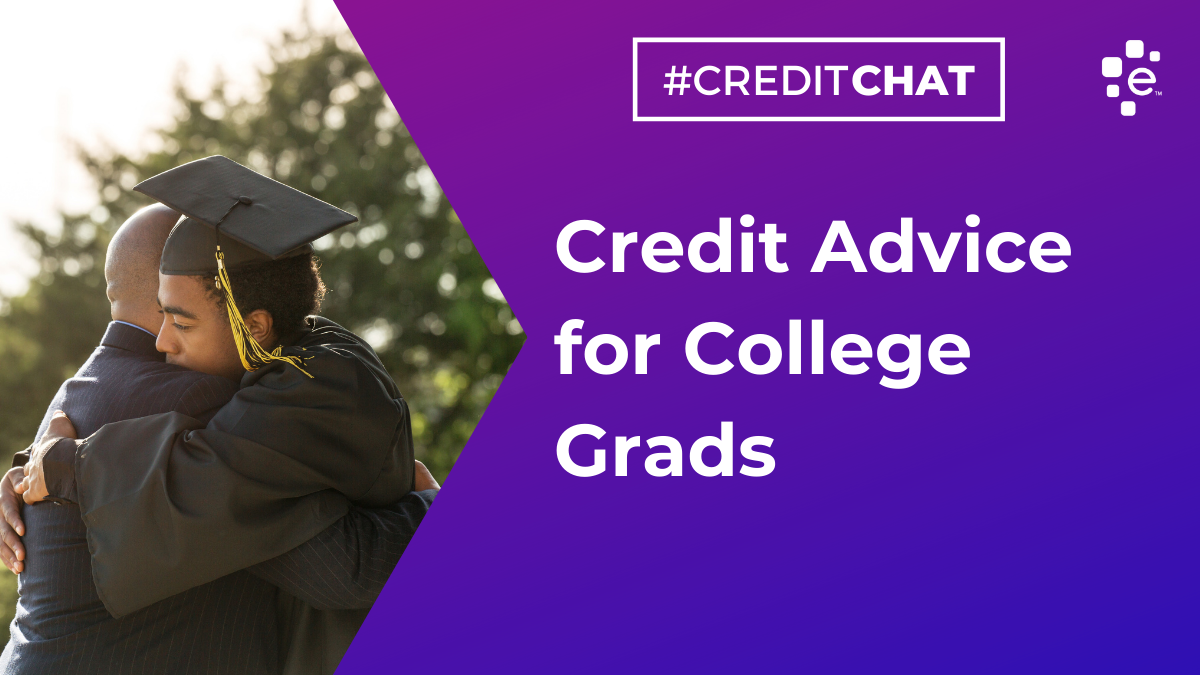 Our weekly #CreditChat started in 2012 to help our community learn about credit and important personal finance topics (e.g. saving money, paying down debt, improving credit scores). Each chat is hosted by @Experian on Twitter and all are welcome to participate. DM us any questions.
This week we'll discuss money tips to set students up for financial success after graduation.
Topic: Credit Advice for College Grads
When: Wednesday, May 12, 2021 at 3 p.m. ET.
Where: Twitter chatroom or join the live hashtag discussion.
The panel will include Next Gen Personal Finance; Reyna Gobel: Executive Editor of "College Parents of America" – and author of the CliffNotes "Graduation Debt" books;  Anthony Copeman: Cultural Architect and Founder of Financial Lituation and $hares TV; Ashley Brewster: Financial Educator, Wealth Management Associate at Wealthquest, & Author of No Debt Zone; Taryn Bushrod: a Money Mindset Coach helping professional athletes improve their relationship with money and spending habits; Patrina Dixon: Personal Finance Expert and Author, It'$ My Money; Beverly Harzog: Credit Card Expert and Consumer Finance Analyst for U.S. News; Leslie H. Tayne, Esq: Founder and Managing Director of Tayne Law Group, P.C. (f/k/a The Law Offices of Leslie H. Tayne, P.C.); Lawrence D. Sprung: CFP® President of Mitlin Financial, Inc.; Rod Griffin: Senior Director, Consumer Education and Advocacy, Experian; Christina Roman: Consumer Education and Advocacy Manager at Experian.
Gift Card Giveaway
Enter here for a chance to win a $50 Amazon gift card! We will be announcing a winner at the end of the chat. Entry Period: Raffle open now and closes at the end of this chat at 4 p.m. ET. Complete rules here.
Questions We'll Discuss:
Why is it important to start building credit before you graduate?

What are some ways to establish credit? 

 

When do student loans start to affect your credit?

 

When should college graduates check their credit scores?

 

How 

does

 your credit history 

help you establish your

 independen

t/adult life

?

 

How can your credit history influence your career opportunities?

 

What mistakes should college graduates avoid with credit?

 

How do you prioritize your debts when you graduate from college?

 

What are your options if you think you may miss a student loan payment?

 

What should you know about student loans that are in deferment or forbearance?

 

Do you have any final tips to help college graduates to be financially successful?

 
Check out our complete list of upcoming personal finance Twitter chats here.