Join our #CreditChat on Twitter every Wednesday at 3 p.m. ET.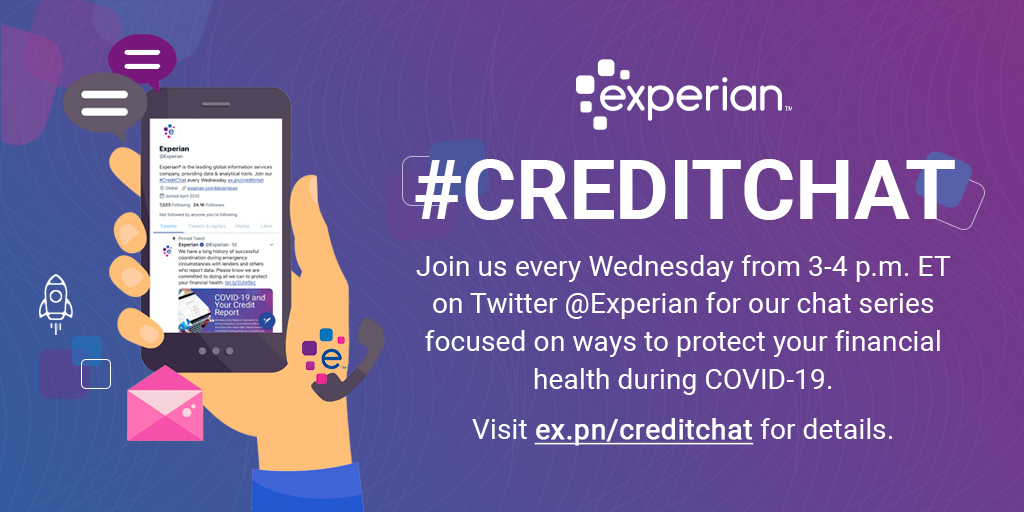 Our weekly #CreditChat started in 2012 to help our community learn about credit and important personal finance topics (e.g. saving money, paying down debt, improving credit scores).
Next week, we'll be talking about frugal ways to enjoy the summer during COVID-19.
Here's how to join our next chat:
Topic: Frugal Ways to Enjoy Our Summer During COVID-19
When: Wednesday, June 3, 2020, at 3 p.m. ET.
Where: Twitter chatroom or join the live hashtag discussion.
If you have questions, please DM us on Twitter.
Upcoming Personal Finance & Credit Discussions:
June 10: How to Practice Self-Care on a Budget
June 17: Ways to Manage Credit Card & Loan Debt with Less Income
June 24: Eating Healthy on a Budget During COVID-19
Check Out Our Previous Chats:
Topics include: