Fitness on a Budget
By Patricia Guevarra
According to a survey conducted in the United States, 45 percent of the resolutions made in the new year are "lose weight" or "get in shape" (second only to "save money"). That's quite a few people looking to conquer their diets and exercise regimens. It's a great goal to have, but it's easy to overspend in an attempt to achieve it.
The common misconception is that it takes a lot of money to eat healthy and maintain a gym membership, but there are many ways to ensure that you're not breaking the bank on your health journey. Here are a few tips to help you get started on your fitness resolution:
Reevaluate your gym membership
There's no way I could continue on my journey to good health without a gym, because I use too many machines and rely mostly on heavy weightlifting. But not everyone is the same. If you're paying an obscene amount of money just to hop on the treadmill for 20 minutes a day, you can probably get away with ditching the gym and simply running outdoors, which won't cost you a dime. If you're into yoga or Pilates, try perusing the thousands of workout videos on YouTube and doing an at-home session before committing to a gym. You can even make everyday life a workout. Start parking your car farther away and walking more, taking the stairs when you can, or treating the dogs to a longer stroll. Whatever the case, re-evaluating your need for a gym is always a good place to start.
Browse your discounts
As with everything else you purchase, discounts will give you a great advantage when shopping for your health and fitness needs. If you decided you need a gym, look for the lowest-priced club (do you really need a gym that charges an arm and leg for projecting movies on the wall?). A lot of lesser-known gyms offer discounts for students or military veterans, and there are always gyms that offer memberships for as low as $9.95 a month, compared to the typical ~$30 a month.
If you'll be working out at home and need equipment, consider purchasing secondhand equipment from Amazon or eBay. Speaking from my own experience, these are typically like new. Amazon is also a great place to shop for workout clothes. The sooner we accept that we don't need $98 leggings or $80 shorts, the better (it's hard, I know). You can always get good-quality material for cheaper if you take the time to really look and compare reviews and prices.
Eating is inarguably the biggest factor in your health and fitness, and saving money can be a lot easier than you think. You'll already be saving from limiting how often you eat out, so you can use that extra cash for your weekly groceries. Be smart and plan your grocery list ahead so you avoid buying things you don't need. Try to spend most of your time in the produce section and buy whole food to avoid processed/artificial food and save money. You'll find that whole food can be very affordable. The idea that eating healthy is expensive comes from the hundreds of diet fads that have invaded the health and fitness space, but there are a lot of viable options that don't involve spending hundreds of dollars.
Educate yourself
Speaking of diet fads, a key part of saving is educating yourself on how you can truly get into shape. You don't need to spend money on fat-loss pills or a detoxifying tea that will supposedly make you lose 10 pounds overnight. If your goal is to lose fat, find a healthy way to achieve a caloric deficit and know that a healthy rate for losing weight is one to two pounds a week. If your goal is to bulk and build muscle, learn about modifying your diet to include a caloric surplus.
Start looking at how your fitness habits and your diet intertwine. When you're well-educated about your own health and fitness, you won't be swayed into buying unnecessary supplements or paying for expensive diet plans. This is not to say that you won't want purchase protein powder, branched-chain amino acids (BCAAs), preworkout, etc., somewhere down the line, but when you learn about what it takes to be healthy and fit, you'll realize a lot of the things regularly marketed to you aren't necessary to achieve your goals. All you need is determination, a fun workout plan, and a sustainable and balanced diet.
—
What are some of the ways you achieve fitness on a budget? Share with us during our #CreditChat on Periscope, YouTube Live and Twitter every Wednesday at noon Pacific time, 3 p.m. Eastern time.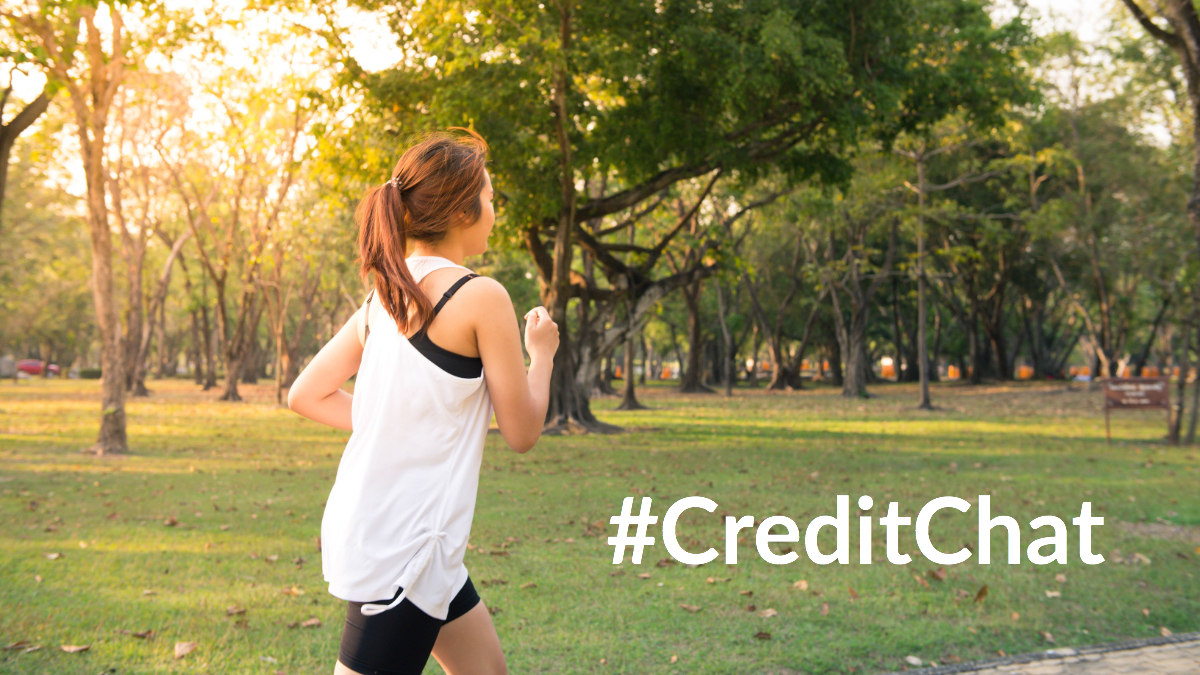 The panel will included: Rod Griffin: Director of Public Education at Experian; Frugal Exerciser Sheila Simmons: Owner of The Body Workout Fitness program that offers in-home exercise programs as well as group fitness classes in the Chicagoland area; Michelle Rogers: Health/Fitness and Communications Professional; Josh Hastings: Founder of Money Life Wax; Martin Dasko: Personal Finance Blogger; and Olivia Bird: Personal Finance Blogger.
Questions We Discussed:
Q1: Is it financially beneficial to stay fit?
Q2: What are some frugal alternatives to expensive gym memberships?
Q3: How do you eat healthy without going broke?
Q4: What are some good meal plan ideas that are low-effort and cheap?
Q5: Where can you get affordable workout wear?
Q6: What is a good fitness tracker that doesn't cost a fortune?
Q7: What's an inexpensive way to work out at home if the weather doesn't permit exercising outdoors?
Q8: What are some versatile and inexpensive fitness equipment that is great to have?
Q9: Where can you get an effective workout plan for free?
Q10: Any final tips on how to stay fit and healthy while on a budget?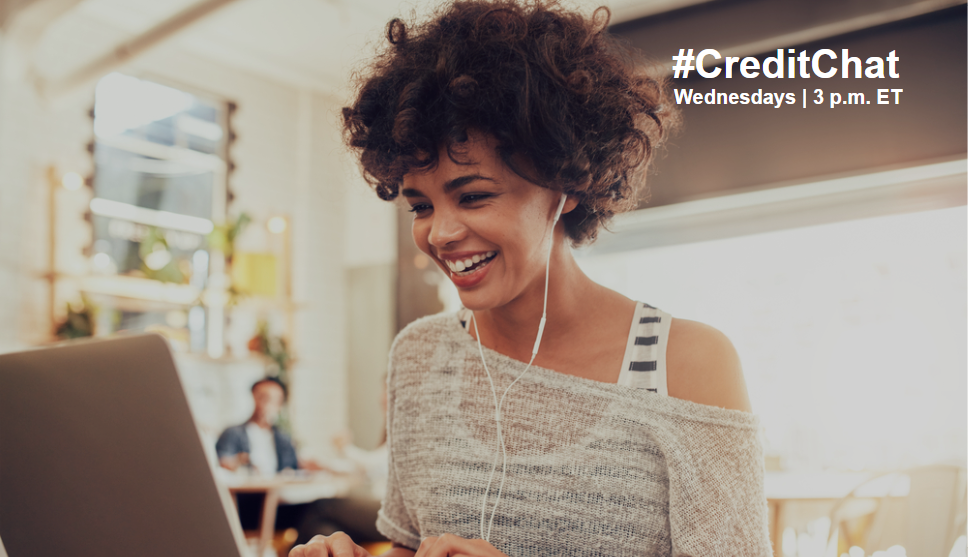 If you've never heard about #CreditChat, here is a brief overview:
Relevant articles:
Relevant chats on YouTube: