How to Eat Healthy (Without Breaking the Bank)

Join our #CreditChat on Twitter and YouTube every Wednesday at 3 p.m. ET.
This week, we had an opportunity to chat with Erin Chase from 5DollarDinners.com, Mandy Curry, Co-Founder Healthy Kids, Inc., Nicole Cherie Jones – FoodNetwork.com contributor and former Every Day with Rachael Ray magazine editor, Whitney Lauritsen – Author and Founder of Eco-Vegan Gal, Claire Murdough – Writer and Podcaster at ReadyForZero, and Rod Griffin – Director of Public Education at Experian. This chat was hosted by Mike Delgado – Social Media Community Manager at Experian.
Questions we discussed:
Q1: How do you decide on what foods you'll buy at the market? Do you plan meals first?
Q2: What are expensive mistakes when buying healthy foods?
Q3: What do you buy in bulk? Anything you stock up on when there are deals?
Q4: What are some great-tasting healthy foods that won't drain your account?
Q5: Where do you find great recipes and meal ideas? Favorite shows/websites/apps/books?
Q6: What are some healthy snacks (that even kids will enjoy)?
Q7: When eating out, what healthy options are available at restaurants? Any fast food recommendations?
Q8: What foods are worth buying (even if they cost more)? Thoughts on organic?
Q9: Any final tips to help you save money while shopping for healthy foods?
Highlights:
Resources
Tweetable Tips:
Challenge yourself to spend 20% less this week than you did last week on groceries. – @5DollarDinners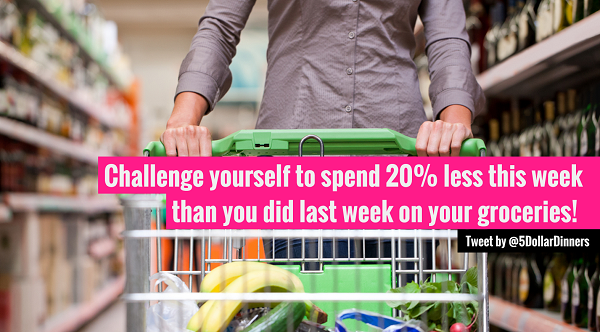 FRUGAL TIP: Plan out your meals and grocery list. Stick to your list. – @MoreThanWheels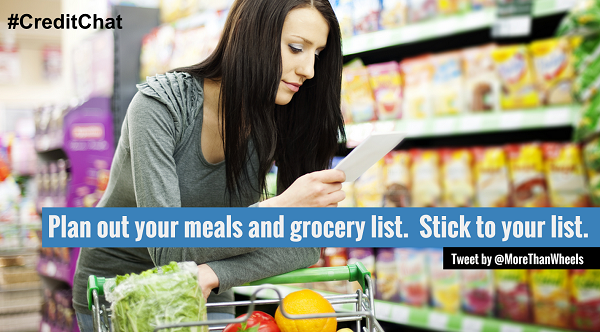 FRUGAL TIP: Get to know your local farmers. They often have better deals for repeat customers. – @HomeSickAk7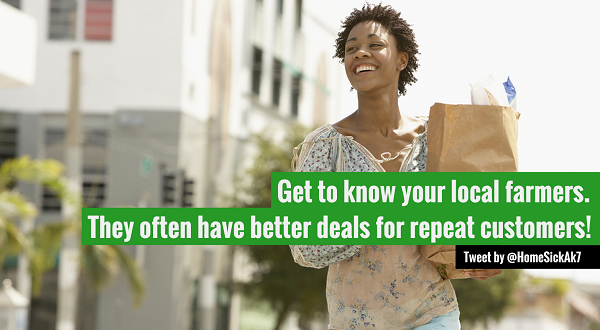 Invest in a crock-pot. Then you can make staple foods that last even longer by making big meals. – @Magnify_Money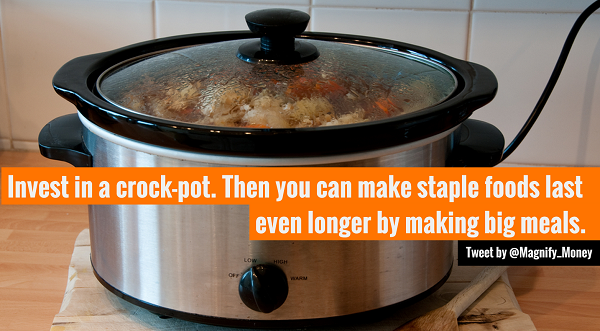 Buy local and hit up farmer's markets! – @TheWalletDiet
Check out the tweetchat here: