Frugal Ways to Enjoy Your Summer During COVID-19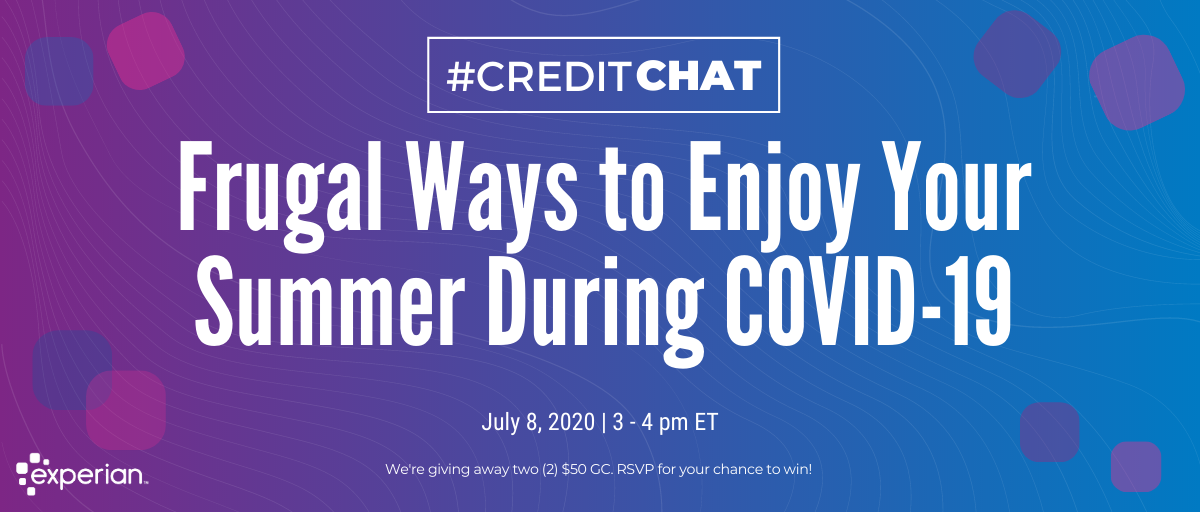 The panel included Rod Griffin: Senior Director, Consumer Education and Advocacy, Experian; Beverly Harzog: Credit Card Expert and Consumer Finance Analyst for U.S. News; Paulina Likos: Investing Reporter at U.S. News; Alicia R. Hudnett Reiss: CERTIFIED FINANCIAL PLANNER™; Alexandria White: Credit Cards Reporter at CNBC Select; Molly Ford-Coates: Founder, Ford Financial Management; Patrina Dixon: Certified Financial Educator; and Take Charge America.
Questions We Discussed:
Q1: If your community is reopening, what are some precautions to take in public settings to stay safe and still have fun this summer?
Q2: What are some low-cost outdoor activities you can still do this summer while practicing social distancing?
Q3: What can you do to help you and your family stay physically active and healthy this summer?
Q4: What are some strategies for cooling off on hot summer days without breaking the bank?
Q5: What are some tips to unplug from technology this summer?
Q6: What are some tips for staying safe and social distancing on a road trip this summer?
Q7: What are some fun things to do inside when it's too hot outside?
Q8: What are some ways to make the most out of working from home this summer?
Q9: What are some money lessons to teach kids this summer?
Q10: Any last-minute frugal tips for a safe and fun summer this year?
Retweet these insights from our community: