Road to Retirement
Enter below for a chance to win a $25 gift card!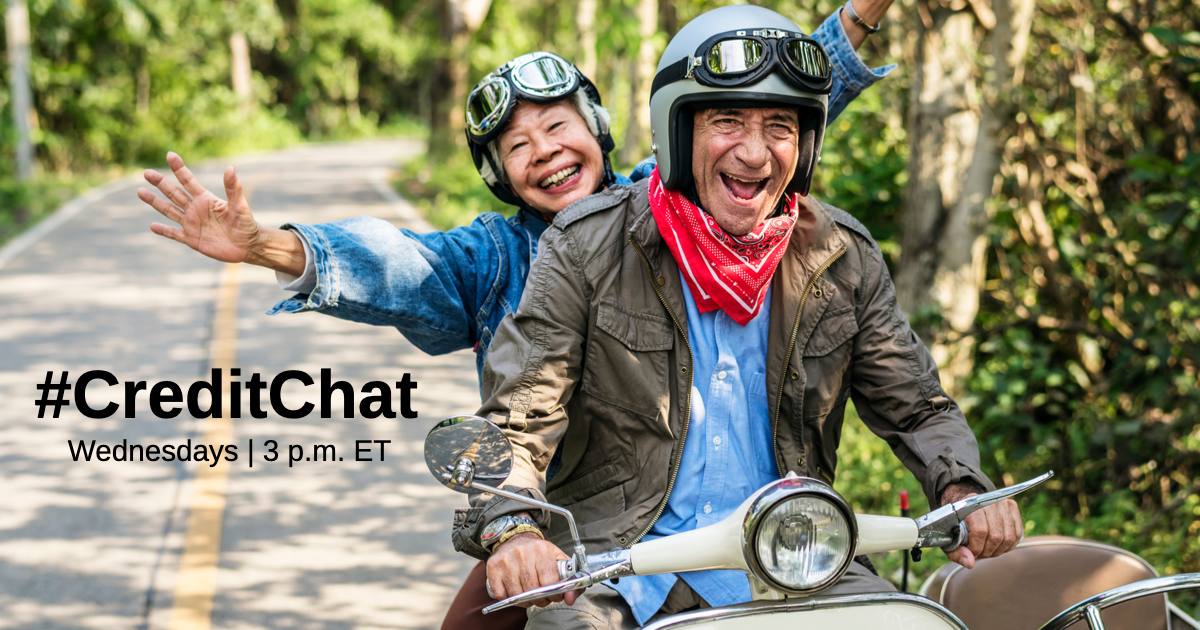 Join our #CreditChat on Twitter on Wednesday, September 4, at 3 p.m ET. This week, we're going to talking about ways to prepare for retirement.
Topic: Road to Retirement
When: September 4, 2019, at 3 p.m. ET.  
Easy ways to chat with us on Twitter: Tchat
The panel will include: Rod Griffin: Director of Public Education at Experian; Alicia Rose Hudnett: Personal Finance Expert and Founder of BusinessofYourLife.com; and Jamie Hopkins: Director of Retirement Research, Carson Group.
Questions We'll Discuss:
Q1: What does your ideal retirement lifestyle look like?
Q2: Have you started saving up for retirement? If so, at what age? If not, why?
Q3: How will you fund your retirement?
Q4: Does your credit score matter after you retire? Why and why not?
Q5: How do you keep your credit score high during retirement?
Q6: Is it okay to retire with some debt and how should you manage it in retirement?
Q7: How do you plan to pay for medical expenses in retirement?
Q8: What is the best age to start collecting Social Security benefits?
Q9: What are your thoughts on retiring on Social Security alone?
Q10: Any final tips on preparing for retirement?
Relevant videos on YouTube: