Father's Day: Financial Wisdom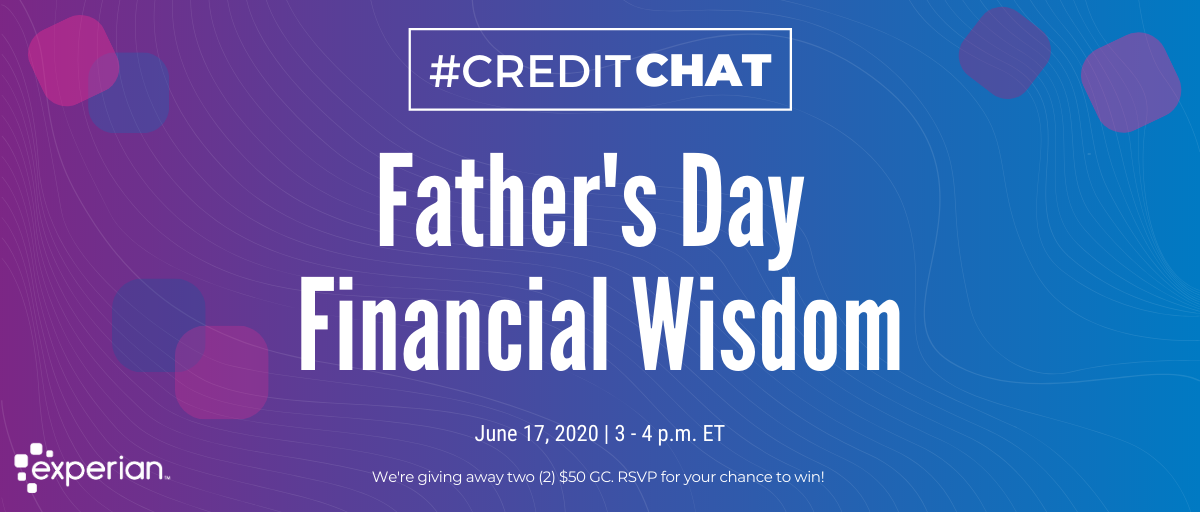 Join our #CreditChat on Twitter every Wednesday at 3 p.m. ET.
This panel included Rod Griffin: Senior Director, Consumer Education and Advocacy, Experian; Forbes Advisor; Benjamin Curry: Assigning Editor, Investing, Forbes Advisor; Paul Moyer: Founder of SavingFreak.com; Ryan Luke: Personal Finance Blogger; Alicia R. Hudnett Reiss: CERTIFIED FINANCIAL PLANNER™; Paulina Likos: Investing Reporter at U.S. News; Molly Ford-Coates: Founder, Ford Financial Management; Beverly Harzog: Credit Card Expert and Consumer Finance Analyst for U.S. News; Todd Christensen: Education Manager at Money Fit by DRS; and Miguel A. Suro, Esq.: Owner, RichMiser.com.
Questions We Discussed:
Q1: What is some financial advice for new dads?
Q2: How and when should fathers talk to their children about money?
Q3: What advice should fathers give their children about money?
Q4: How might a father's financial behavior affect their children's money habits?
Q5: What are some resources fathers can use to teach their kids about money?
Q6: How can fathers help their teens with money management and budgeting?
Q7: What are some money mistakes fathers should avoid making with their children?
Q8: What are some tips for aging fathers helping their adult children financially?
Q9: How can fathers make sure their families are financially protected?
Q10: Any other financial tips for fathers out there?
Retweet these insights from our community: