Important Financial Moves to Make Before Retirement
Join our #CreditChat on Periscope, YouTube Live, and Twitter, on Wednesday, October 10th, at 3 p.m ET. This week, we're discussing important financial choices that will help you achieve the retirement you deserve.
Topic: Important Financial Moves to Make Before Retirement   
When: October 10, 2018 at 3 p.m. ET. 
Easy ways to chat with us on Twitter: Tchat
The panel will include: Cary Carbonaro: Personal Finance Expert, Author of The Money Queen's Guide and Founder of CaryCarbonaro.com; Kyle Rolek: CFP, retirement planning educator and founder of Rolek Retirement Planning; Well Kept Wallet; Arielle O'Shea: Investing and Retirement Specialist at NerdWallet; Joe Udo: Founder of Retire by 40; Rod Griffin: Director of Public Education at Experian; and Christina Roman: Social Media Specialist at Experian.
Questions We'll Discuss:
Q1: When should we start putting money toward retirement?
Q2: What factors should be included in a retirement planning strategy?
Q3: How much should you save for retirement?
Q4: What options are available for investing for retirement?
Q5: How are a 401(k), a 403(b) and an IRA different?
Q6: What is the difference between a traditional plan and a Roth plan?
Q7: Should asset allocations change as we get older?
Q8: What should we know about taxes and retirement?
Q9: How often should you review your retirement investments?
Q10: Any final tips for those trying to invest for retirement?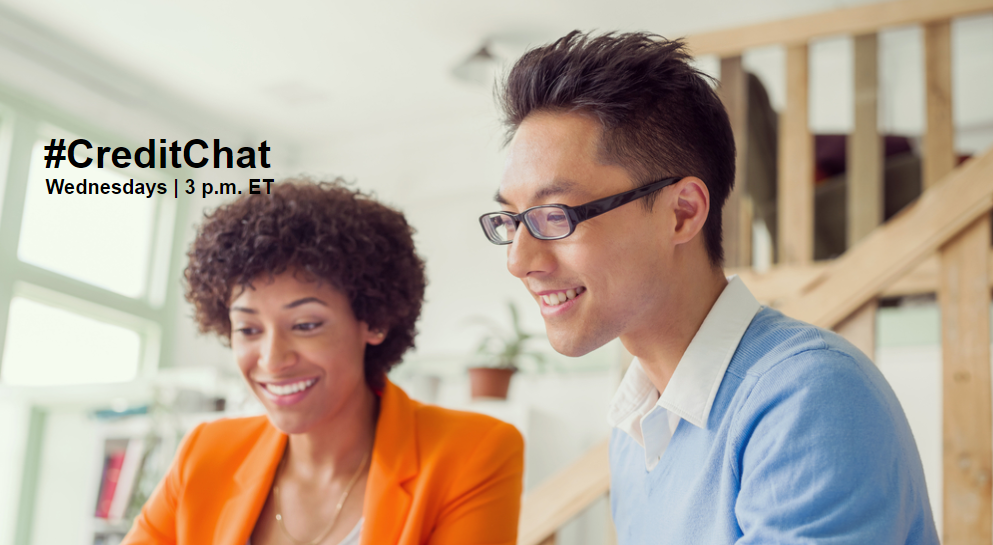 If you've never heard about #CreditChat, here is a brief overview:
Relevant chats on YouTube: