Stop overpaying for auto insurance
You could save $961 per year on averageβ by letting us compare quotes and shop for you to get our best rate—for free.
Why Experian?
We match you to quotes by comparing your current coverage apples to apples.

Easily switch your coverage online or with an agent over the phone.

Spam free and no fees, ever—not even the hidden ones.
βResults will vary and some may not see savings. Customers who switched saved $961 on average. The average savings was calculated by comparing purchasers' new policy with the prior policy.
Find your same coverage for less
You may be overpaying for auto insurance, and shopping for it is a hassle. That's where we come in.
Compare
We actively monitor rates in our network to make sure you're always getting a great deal.
Save time
There's no need to visit other sites or fill out multiple forms—we do it all in one place.
Peace of mind
Rest easy knowing you have the right price. We will never sell your information, period.
Potential savings
Let us find you a lower rate—you may even be able to get a partial refund from your previous plan!
How it works:
Get matched to new policies
Step 1
Just answer some questions about your current plan so we can match you to personalized quotes.
Pick the one you want
Step 2
We'll show you multiple offers from our top insurance carriers so you can choose the best one for you.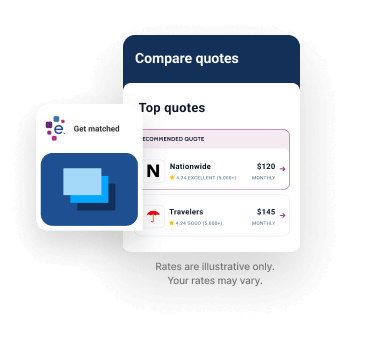 Let us do the rest
Step 3
From switching your policy to canceling and requesting a partial refund from your old plan, we help you do it all.
Choose policies from over 40 top insurers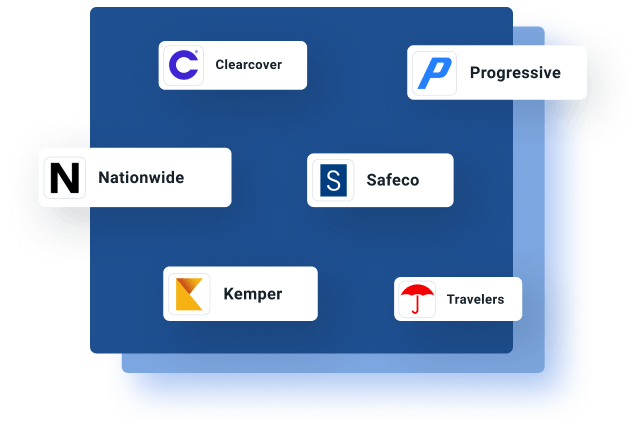 You have questions, we have answers
Experian Insurance Services® acts as your online insurance broker and agent. We don't replace the insurance company, we just help you shop and switch to a policy that's best for you—for free!

Just like all agents, we are paid a commission by the insurance company. There is no upcharge to you, and Experian Insurance Services® is a free tool for you to use. These commissions are from the insurance companies' marketing budgets given we brought them new customers, not from your premiums. Your rates are the rates provided and aren't impacted by our commission. This means you never pay extra to use our tool.

We show you the best available quotes based on your specific coverage. We're unbiased, and earn commissions regardless of which policy you choose.

We will never sell your data and we don't cold call or spam our customers.

Yes, we are licensed in all 50 states, as well as Washington DC. You can view all licenses here.

After switching your coverage, Experian Insurance Services® can help you send a cancelation notice to your original insurance carrier, which may trigger a partial refund from your previous policy. Refunds are calculated based on the unused length of your original insurance policy and are handled directly by the original carrier.
We receive a commission, and possibly other performance-based compensation, from insurance companies for our services. You may ask for more information about commissions by emailing us at advisors@insurance.experian.com. Some products not available in certain geographies. Quotes are subject to approval by the insurance carrier. Click here to view our licenses.