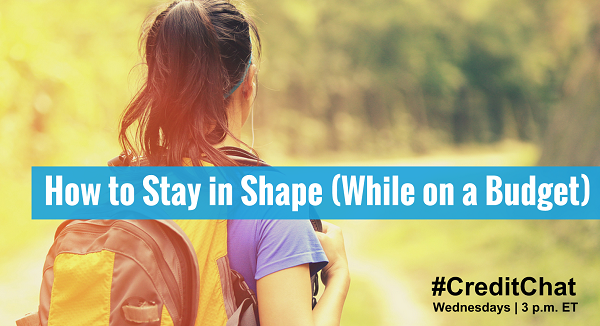 Join our #CreditChat on Twitter and YouTube every Wednesday at 3 p.m. ET.
It's a new year – and a great time to create healthy goals for ourselves. In this chat, we'll talk about ways to stay healthy, keep in shape, and do it all on a budget. Join us!
Topic: How to Stay in Shape (While On a Budget)
When: Wednesday, March 4 at 3 p.m. ET.
Easy ways to chat with us on Twitter: Twubs or Tchat
Join us on Twitter by using the #CreditChat hashtag – and tune in to the discussion on YouTube. The video panel will include: LaTisha Styles, founder and blogger at YoungFinances.com, Melody Smith Jones from HerOwn.net, Rod Griffin – Director of Public Education at Experian, Mike Delgado – Social Media Community Manager at Experian, and others.
If you have ideas for future topics and guests, please tweet @MikeDelgado.
If you've never heard about #CreditChat, here is a brief overview:
Upcoming Chats
Check Out Past Chats:
Check out all the tweetchats storified here.
Featured In: