We're excited to have a #CreditChat with @ReadyForZero on Wednesday, February 27, 2014 at 3 p.m. ET.  Topic: The Personal Side of Money. Join us!
Easy ways to chat with us: Twubs or Tchat
Message from ReadyForZero:
When it comes to money, it's so easy to focus on our pocket books alone. However, our personal lives can impact our finances just as much as our income. That's why we created the Career and Finances and Couples Finances ebooks. We want to help you navigate the waters of your personal and professional lives so you can reach fulfillment and financial success. This chat can dig deep into how these things impact your finances and what to do about it.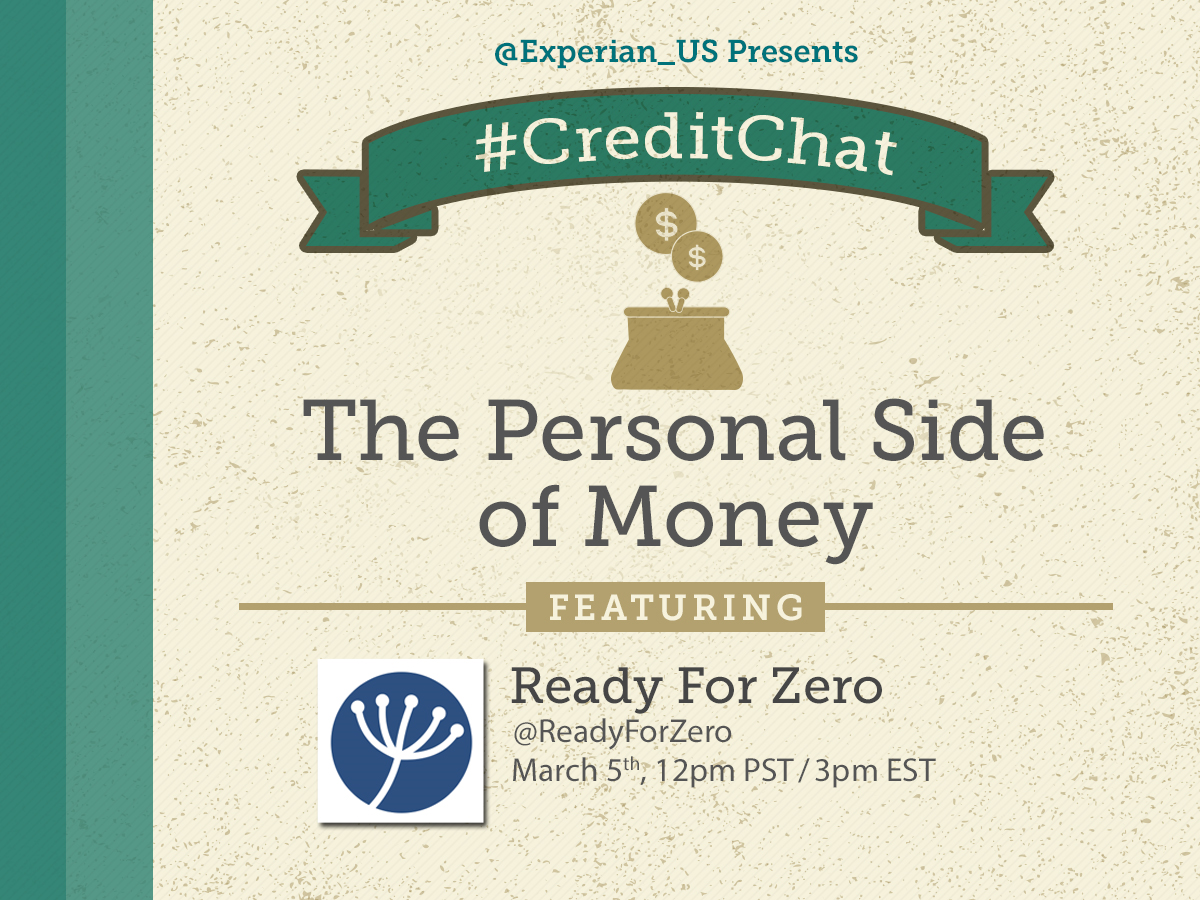 Join our weekly #CreditChat:
Join us every Wednesday at 3 p.m. ET as we discuss different personal finance topics.
March 12: How to Start Earning More Money Now with @LauraShin
March 19: #CreditChat with @MoneyNing
March 26: Cash & Credit to Start Your Own Business @CharisseAmanda
April 2: #CreditChat with @NFCCDebtAdvice
April 9: #CreditChat with @FinLitCaucus
April 16: #CreditChat with @NatlJumpStart
April 23: Investing 101: How to Get Started with @Betterment
Favorite TweetChats
Do you have a great idea for an upcoming tweetchat?
Send #CreditChat topics and guest suggestions to @MikeDelgado
#CreditChat Featured In: