When you need to know more about what your service can do for you when it comes to home ownership, get clued in with these big ideas from Chris Birk of Veterans United Home Loans.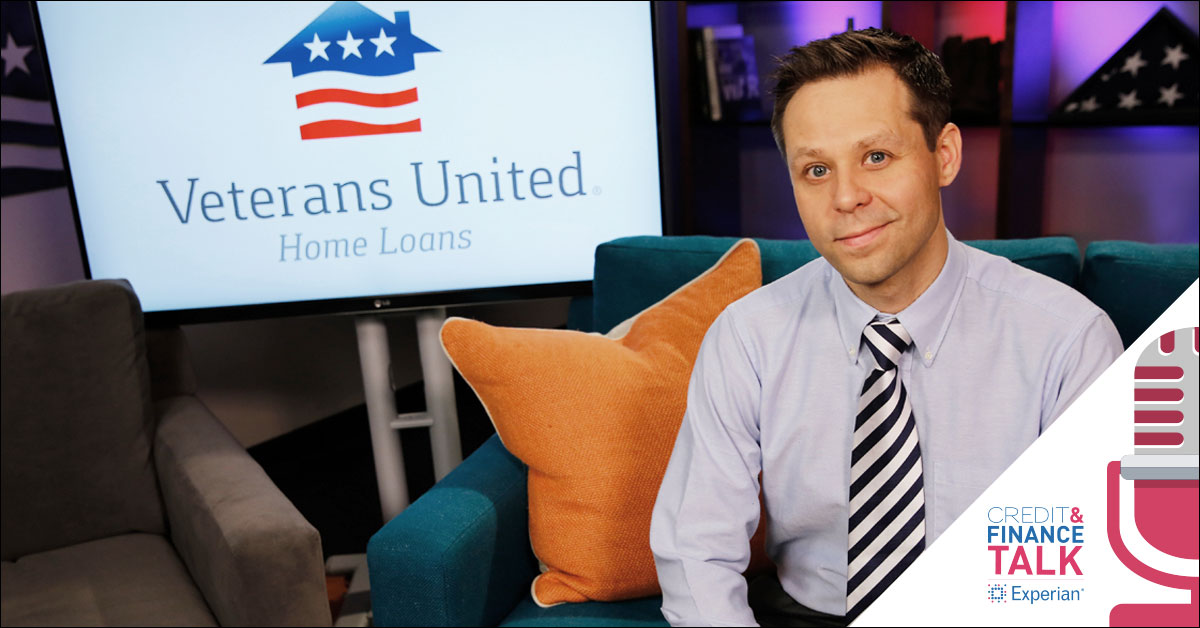 VA home loans have helped millions of veterans, service members and military families become homeowners over the last seven decades. Today, in a time of tight credit and stagnant wages, this historic loan program is more important than ever.
The signature benefit of VA loans is the ability to purchase a home with $0 down. They also have more flexible and forgiving credit guidelines than other loan types.
These benefits help make homeownership possible for veterans who might otherwise miss out. They also make VA home loans perhaps the single-most powerful home financing tool on the market.
Here's a closer look at three key credit benefits of VA home loans.
Lower benchmark
The VA doesn't require a certain credit score for veterans to be eligible for a VA home loan. But the government also doesn't issue loans. Instead, it guaranties a portion of each loan to the lender on behalf of qualified buyers.
Because lenders take on most of the risk, they're allowed to have additional requirements, which are known as "overlays". A minimum credit score is the most common added qualifier.
The good news is most VA lenders accept scores below what is required for conventional financing. Cutoffs can vary by lender, but a 620 FICO® score is a common cutoff for VA loans.
Buyers often need at least a 660 FICO® score to qualify for conventional loans, although you'll need more like a 740 to compete for the best rates and terms.
Military service often puts unique strains on credit and finances. Lower credit scoring benchmarks can be transformative for VA buyers, especially in the wake of the housing crash.
In 2001, nearly 1 in 3 buyers had credit scores below 660, according to the Urban Institute. By 2013, that figure had fallen to just 11 percent, indicative of the increasing difficulty of qualifying for financing.
Bankruptcy/foreclosure/short sale
VA loans are also more lenient when it comes to negative credit events like bankruptcies, foreclosures and short sales. Each of these usually triggers a required waiting period before you're eligible for another home loan. These "seasoning periods" vary based on loan type and lender.
VA buyers can purchase again two years after a foreclosure or the discharge of a Chapter 7 bankruptcy. They can be eligible just a year after filing a Chapter 13 bankruptcy. And some lenders have no seasoning period following a short sale.
With conventional loans the wait can be longer — sometimes a lot longer. It's typically a four-year seasoning period following a bankruptcy or a short sale and seven years after a foreclosure.
Keep in mind these events will likely damage your credit scores though. Even with the shorter wait times for VA loans, veterans and service members often need to spend that stretch working to boost their credit profile.
Interest rates
A buyer's credit score plays an important role in the mortgage interest rate lenders offer. But it tends to have a greater impact — for both good and bad — with conventional loans. That means VA buyers with so-so credit may be able to tap into the same kind of rates as conventional borrowers with considerably higher scores. In addition, interest rates on VA home loans tend to be lower on average than on conventional loans.
That said, VA loans aren't always the best fit for every veteran. Military buyers with sterling credit and a sizable down payment should compare rates and terms on conventional loans.
The no-money down benefit of VA home loans hogs all the headlines. But the program's more relaxed credit guidelines are just as critical for many military homebuyers. To learn more about VA home loan benefits available to past and present servicemen and women, and the important role credit plays, listen to this episode of Experian Insider and visit the Veteran's United loan education page.
You can also learn more about credit, finance and lending on Credit & Finance Talk with Experian on iTunes.
Note: The views and opinions expressed in this article are those of the author and do not necessarily reflect the opinion or position of Experian.
---