The price of Bitcoin has skyrocketed since the beginning of the year, surging briefly past $11,000 in late November, up from under $1,500 at the start of 2017. The most recent surge in Bitcoin follows announcements by the CME Group, CBOE Global Markets, and Nasdaq of plans to offer futures contracts in the cryptocurrency, a sign of institutional investors' rising interest in the digital currency.
Do you understand Bitcoin?
Bitcoin remains a mystery to most Americans even though it has become a mainstream news item, so do you really understand what bitcoin is all about? To help us better understand the market, we answered the most common questions about Bitcoin and cryptocurrencies and also asked a number of experts to weigh in.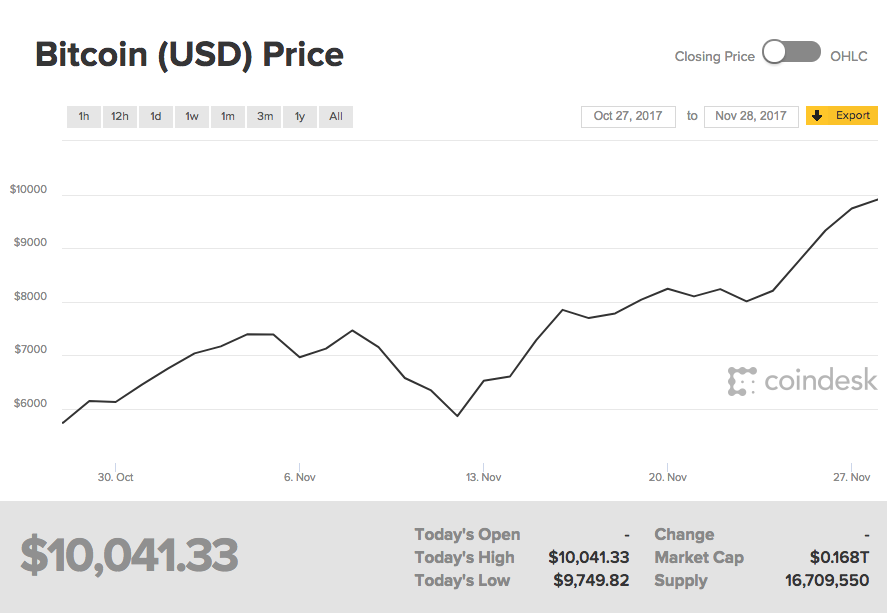 Source: www.coindesk.com
What is Bitcoin?
Bitcoin is the largest and best known peer-to-peer digital currency or cryptocurrency, meaning it is produced by computer programming rather than governments (like the U.S. dollar) or dug up from the ground (like gold and other precious metals). Bitcoin was created in 2009 by a person or persons using the alias Satoshi Nakamoto. Trying to uncover who's behind bitcoin has become a game itself spawning many guesses and recently Elon Musk had to refute rumors and state "I Am Not Bitcoin's Satoshi Nakamoto."
How does Bitcoin work?
Bitcoin works through the use of a network of computers that operate on blockchain, a technology that verifies and records all the transactions that are made. People can make peer-to-peer transactions with anyone, anywhere in the world and all of it can be done without the need of a bank as Bitcoin is decentralized, meaning no one actually owns it.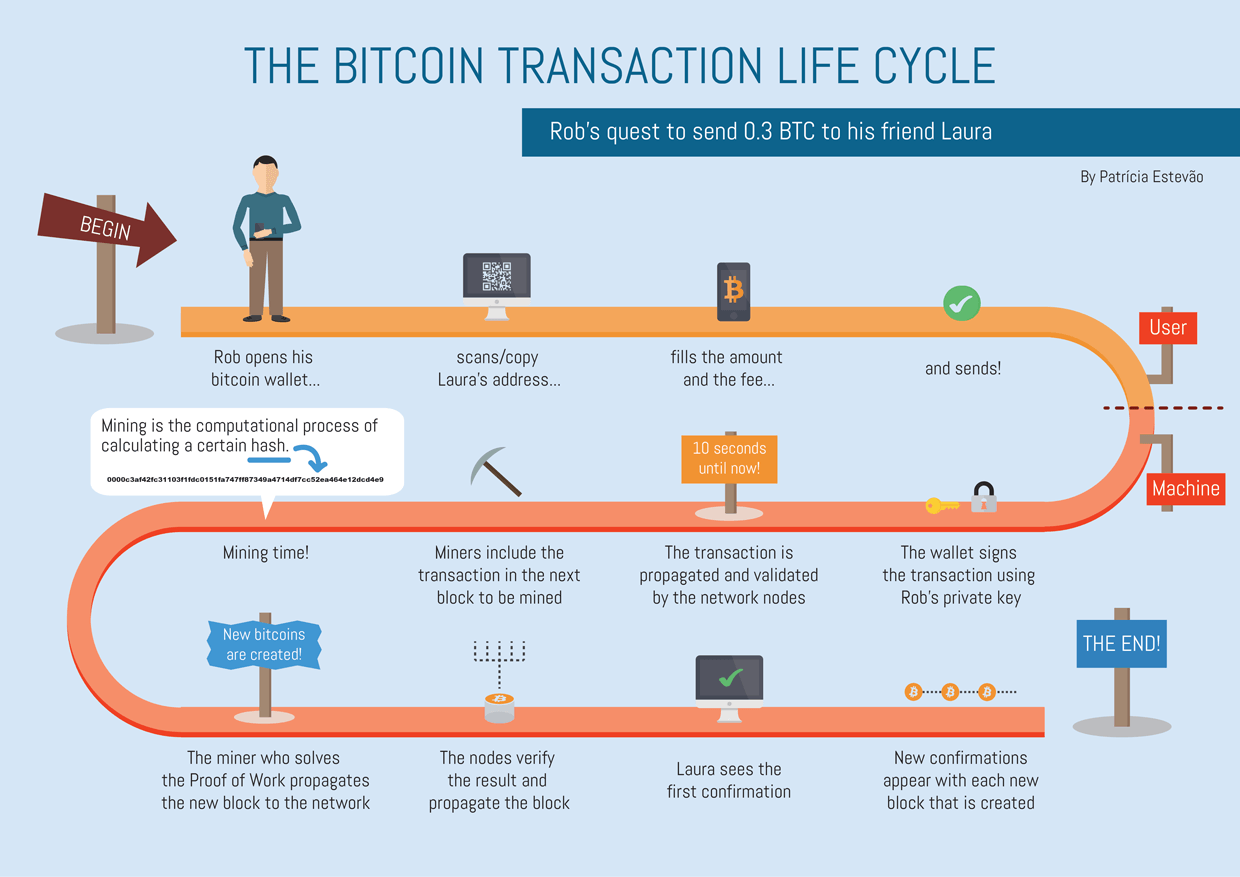 What is blockchain?
Blockchain is the public record that holds all the digital currency transactions made, and more. That decentralized technology can secure payments and store money so users can buy merchandise and products anonymously. Those anonymous transactions don't require a bank, and there are no transactions fees. In fact, you don't ever need to give your real name as Bitcoins are not subject to any regulation—one reason criminal elements have been drawn to it. But cryptocurrencies are going mainstream, consider:
Several of the world's biggest banks announced they are working together on the creation of a new form of digital cash to launch next year for financial transactions over blockchain.
US banking giants Goldman Sachs and JPMorgan Chase recently announced the successful completion of a blockchain-based experiment to manage equity swaps.
There are more than 50 cryptocurrency hedge funds in existence, another sign of professional investors' growing interest in this red-hot market.
The Consumer Finance Protection Bureau (CFPB) has seen a 314% increase in complaints about Bitcoin and other cryptocurrencies as of August 2017. The main complaints received are for authenticating accounts, being able to take out money and performing transactions.
You can even order a pizza and pay for it with Bitcoin! In fact, the date the first pizza was ordered using Bitcoin is now remembered as Bitcoin Pizza Day
Where can I buy Bitcoin?
There are multiple options where you can buy Bitcoins. The most common way to buy Bitcoin is on a trading exchange. If you're not tech savvy, Gina Pieters, an economics professor at Trinity University, recommends using an exchange like Coinbase, a San Francisco-based platform where merchants and consumers can transact in digital currencies like Bitcoin. Coinbase now counts 10 million users of its wallet and exchange service and that includes 800,000 new signups over the last three weeks.
Also known as GDAX, "this exchange integrates with Fidelity retirement accounts, and there are many others, and a list of exchanges can be found online," Pieters says.
Other exchanges include Gemini or Kraken and you can buy the digital currencies using a credit card or linking your bank account. The other way to buy bitcoin is through mining.
How do I buy Bitcoin?
Bitcoin is by far the most widely used cryptocurrency but not the only one: Other notables include Litecoin, Ethereum, Ripple, and ZCash, among the more than 800 in circulation.
No matter which digital currency exchange you choose, here is how Pieters recommends you buy Bitcoin by following these steps for getting set up:
First, create an account.
Second, link a credit card, PayPal, bank account, etc. to the account.
Third, use the linked account to buy Bitcoin or other cryptocurrencies on the exchange.
This can all be done by downloading the app Coinbase which is available for Android and iPhone.
How do you mine Bitcoin?
To generate more Bitcoins, it takes miners, individuals, and corporations that provide computational resources to process transactions and secure the network. They do this in exchange for a reward—Bitcoins—and as the demand increases, the Bitcoins appreciate in value. While some would argue that the technology behind Bitcoin is not as good as other digital currencies, such as Ethereum, right now it is number one mainly for being first to the market. Bitcoin miners receive 12.5 Bitcoin for each new block they add to distributed ledger network. Many cryptocurrencies limit how many coins are in circulation. Bitcoin will stop its network from producing new Bitcoin once it reaches 21 million in order to help maintain its value.
What drives the price of Bitcoin?
The price of Bitcoin can be driven by a wide-range of factors but arguably its rising popularity is likely from the constant media coverage, both good or bad. That coverage may well be the largest contributor to driving the price up. Other factors that can influence the price fluctuation include the perceived lack of stability, recent security breaches, and government regulation.
"Bitcoin price and popularity have been on an upward trajectory for a while now, and any concerns seem to have diminished while public awareness and discussion about Bitcoin is at an all-time high again," says Gina Pieters, an economics professor at Trinity University. "While Bitcoin's share of the cryptocurrency market has fallen as new initial coin offerings are released, prices are surging in part due to interest from consumers who had not purchased before."
What are Initial Coin Offerings?
Initial coin offerings are a way for startups to raise funds by issuing a new cryptocurrency in exchange for cash. Via crowdfunding, a portion of the startup or business is sold to raise money for operations to supporters that want to invest in a new digital currency.
In addition to excitement around ICOs, Nolan Bauerle, Director of Research at CoinDesk, a website dedicated to news about cryptocurrencies also cited macroeconomic issues behind the currency's recent surge, including: "monetary policies, innovation in systems of record, [and] redeployment of cryptographic tools to individuals instead of trusted third parties."
Bauerle says cryptography (solving codes), protocol monetization (converting to value) and other unimagined economic and technological forces will continue to drive the proliferation of digital marketplaces.
Hedging on the current enthusiasm is Nobel Prize-winning Yale economist Robert Shiller, a noted author and bubble expert, stated that Bitcoin fit the typical bubble pattern and was the best example of irrational exuberance he could think of right now in a Quartz interview.
Should I Buy Bitcoin?
"Obviously, it would have been sweet to get in on Bitcoin much sooner—even just a year ago it was going for less than $600 per coin compared to now," says Mark Grabowski, Internet law professor at Adelphi University and a Bitcoin investor. "But Bitcoin will always have value because a lot of investors see it as a store of value. It's the grandfather of all cryptocurrencies, and with China shifting to digital currency, it may well be the future of money. Sure, there will be drops in the future, and it takes a special investor who can weather that volatility."
The unregulated nature of Bitcoin makes it attractive to libertarians (and criminals) today, but also vulnerable to regulation by various governments and regulators. Notably, Bitcoin prices tumbled over the Labor Day holiday after China announced a ban on ICOs, and again a week later after China ordered all domestic digital currency exchanges to shut down. Bitcoin prices have fallen more than 15% from their Sept. 1 record in the wake of China's regulatory crackdown.
"Think about the cryptocurrency market as the dot-com boom or the housing market boom," Pieters says. "There are probably some Googles and Amazons in there, but there are also some Pets.com. People should always remember that there is a chance of losing all the money you used to buy the cryptocurrency. Do not put in more money than what you can afford to lose."
Is Bitcoin More Like Facebook or MySpace?
Bitcoin definitely has first-mover advantages but it's an open question whether it will remain the dominant cryptocurrency.
"It's difficult to predict what will happen to the cryptocurrency markets when national governments begin releasing their specific cryptocurrency," Pieters says. "It is possible that a different cryptocurrency improves upon Bitcoin's technology and takes over the lead, [but] I suspect cryptocurrencies will be here to stay."
Josh Rosenblatt, an attorney at Frost Brown Todd and an investor in cryptocurrencies agrees, citing the following advantages over traditional payment methods: they are fast, they work equally well locally and internationally, and they are secure.
"I think we will continue to see increased adoption [of digital currencies] and there may be two other turning points," Rosenblatt says. "If my traditional bank offers Bitcoin integration in their banking app that is already on my phone. Or if investment managers start suggesting that retirees keep a portion of their retirement savings in cryptocurrency—because it is a highly liquid asset that is non-correlated to the stock market—then all bets are off."