A card verification value (CVV) or card identification code (CID) is a three or four- digit number printed on your credit card that adds an extra level of security to keep criminals from making unauthorized purchases. The CVV is sometimes referred to as a CVV2 code, or a Card Security Code (CSC).
Where to Find Your CVV or CID
The CVV for Visa, MasterCard, and Discover credit cards is a three-digit number on the back of your card. It is the last three numbers on the right side of the signature box.
American Express uses a 4-digit code, called the Card Identification (CID). The American Express CID is on the front of the card above the account number.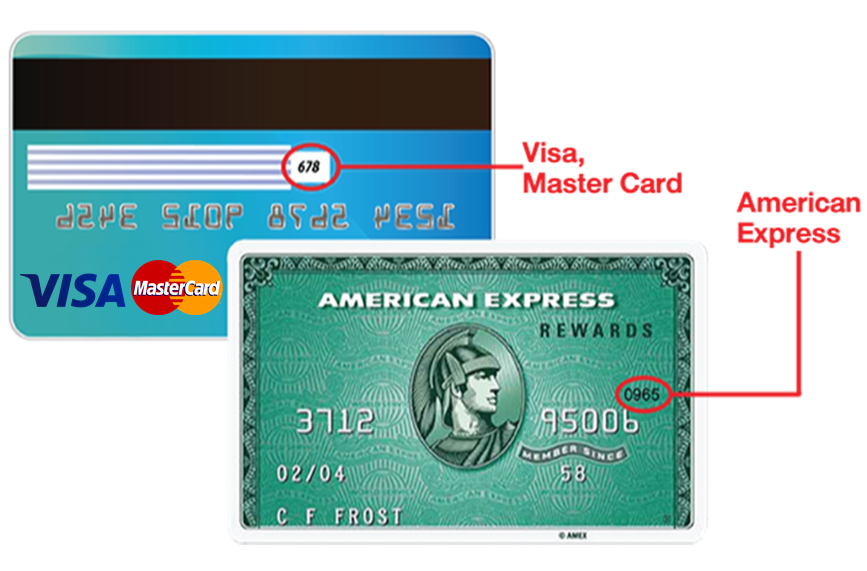 An Extra Layer of Identity Theft Protection
While many major retailers store your credit card account number in their database, your CVV or CID is not stored. So, even if identity thieves steal your credit card number, they may not be able to use the card if they can't cough up the code when attempting an online or phone purchase.
Limits of CVV Code Protection
Businesses are not required to request a CVV or CID code, and not all do. Moreover, some retailers will ask for it the first time you make a purchase to verify your identity, but then not require it be input on subsequent purchases if you are logged in on their website as a customer.
It is also possible for identity thieves to use sophisticated software called malware, to steal your CVV or CID codes from retailers. While a CVV or CID code can make it harder for criminals to make fraudulent credit card charges, it doesn't guarantee protection.
Read more here about:
---