Juneteenth is a federal holiday to celebrate the emancipation of African American slaves and reflect on its aftermath. While slavery ended more than a century ago, its legacy continues to affect us today, particularly in the area of financial equity. For generations, African Americans lacked access to the same wealth-building opportunities as other Americans, which has contributed to the wealth gap seen today.
In honor of Juneteenth, we're sharing profiles of leaders in the Black community who have led initiatives, built programs and developed services that help break down financial barriers for consumers and assist financial institutions in serving underserved communities.
Bill Cheeks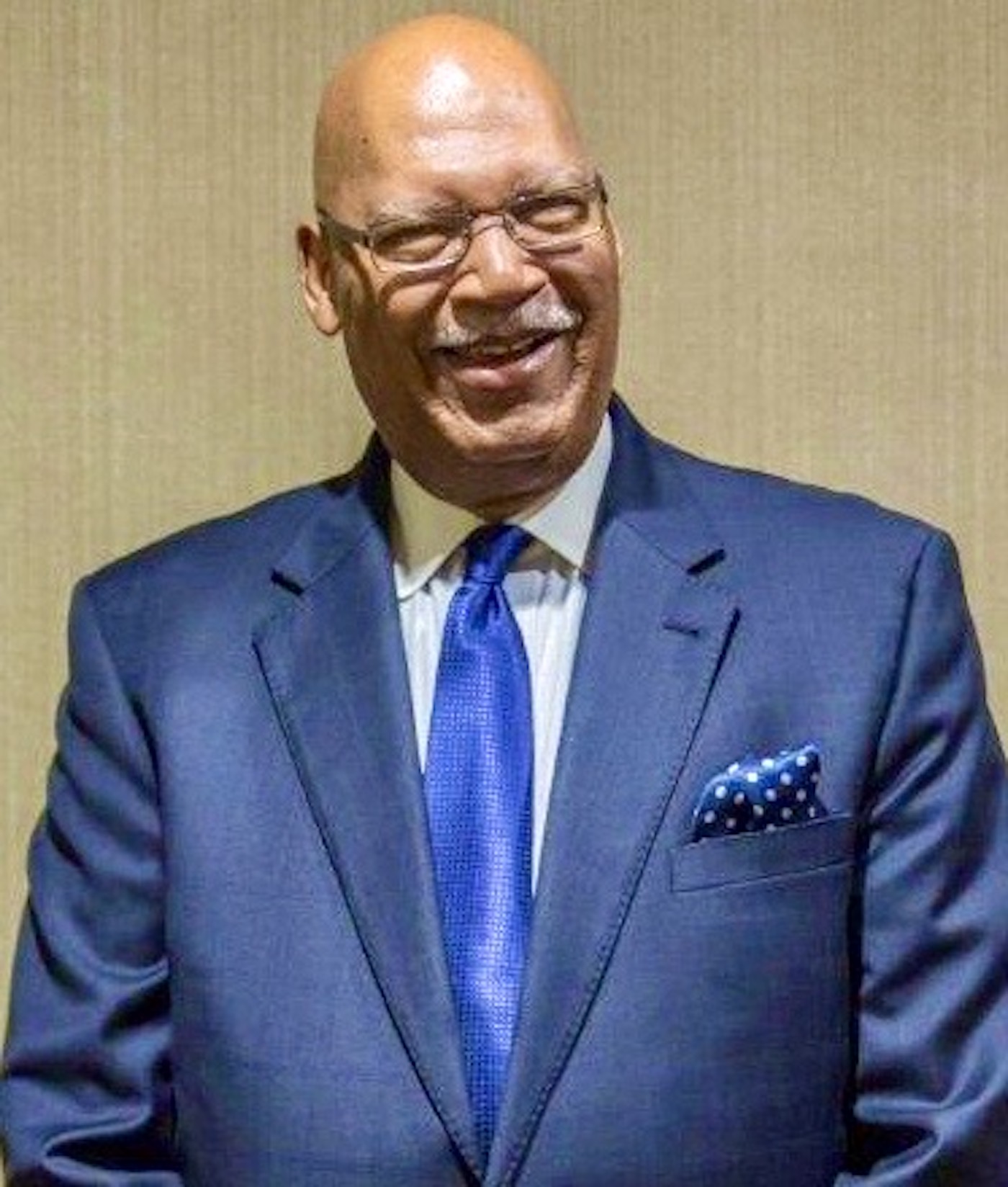 With more than 40 years in the insurance and financial education space, Bill Cheeks is a pioneer of the modern-day financial literacy movement. Cheeks has partnered with many organizations, such as the Rev. Jesse Jackson's Rainbow PUSH Coalition, the Urban League, churches and more to advance financial literacy in the Black community. He's also an important member of the Experian Consumer Council, which advises Experian on best practices for educating consumers on financial topics.
Cheeks held several operational roles over decades at Equifax before launching the company's first financial education program in the 1990s. One of his goals was to help clear up misconceptions about what credit bureaus do and how credit scores work. "I [spoke] with different groups with regard to the credit report and what it means," Cheeks says.
From 1995 to 2001, Cheeks served as Equifax's vice president of consumer education, spearheading outreach programs in communities and high schools that taught financial skills like budgeting, credit-building and more.
Cheeks has held numerous leadership and advisory roles at other companies and organizations, including Experian, eCredable, Homefree-USA and Jump$tart Coalition for Financial Literacy, an organization that works to strengthen youth financial literacy. "I spent about 16 years as a regional director for Jump$tart Coalition for Financial Literacy," Cheeks says. "I started coalitions in states as far west as Minnesota, and worked with those coalitions until I retired about two years ago."
In 2022, Cheeks was awarded the William E. Odom Visionary Leadership Award. An accomplishment he's proud of is learning how his work has directly helped others become financially secure. "I have gotten emails and personal testimonials from a number of people over the years that have come back and thanked me," Cheeks says. "You can't put a price on that."
Jacqueline "JaQ" Campbell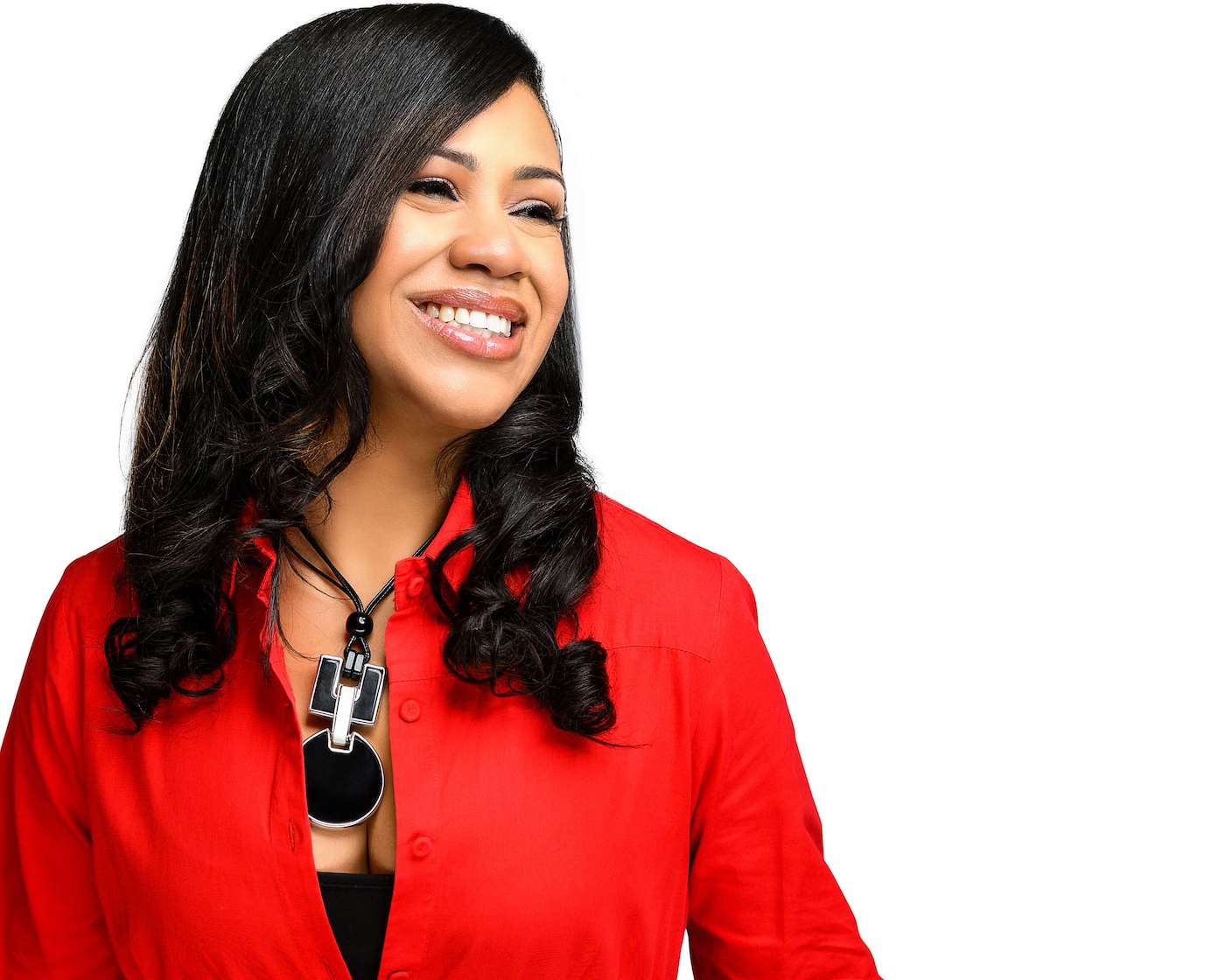 Jacqueline "JaQ" Campbell has an extensive career in financial advising, from working at a bank in high school to managing a $1.8 billion investment team.
"I got interested in wealth management through my internship experience," Campbell says. "That turned into an opportunity of a lifetime, an opportunity for me to get licensed and trained to be a financial advisor."
Being a Black woman in an industry dominated by white males, Campbell says she faced challenges to prove she belonged in the room. As a leader, she has made a point to open doors for others.
After seeing high attrition rates and low engagement among Black talent at JPMorgan Chase & Co., where she worked as head of diverse advisor engagement, Campbell pitched a solution to address the deficit. A week later, Campbell was offered the opportunity to work in a national role helping create a diversity, equity and inclusion plan specifically around Black talent for the wealth management part of the firm.
In this position, Campbell advanced efforts to source and retain minority financial advisors by showing leaders that diverse talent exists. "We just need to have people invest in us, sponsor us and give us proper training and mentorship," Campbell says.
After leaving her role in 2019, Campbell launched Alexander Legacy Private Wealth, a firm that specializes in working with philanthropists and visionaries. Campbell places high importance on giving, both monetarily and with her time. She has partnered with several organizations that promote financial independence, diversity and inclusion, such as Year Up and Financial Services Pipeline, and participates as a board member for organizations that support diversity and financial empowerment.
John Hope Bryant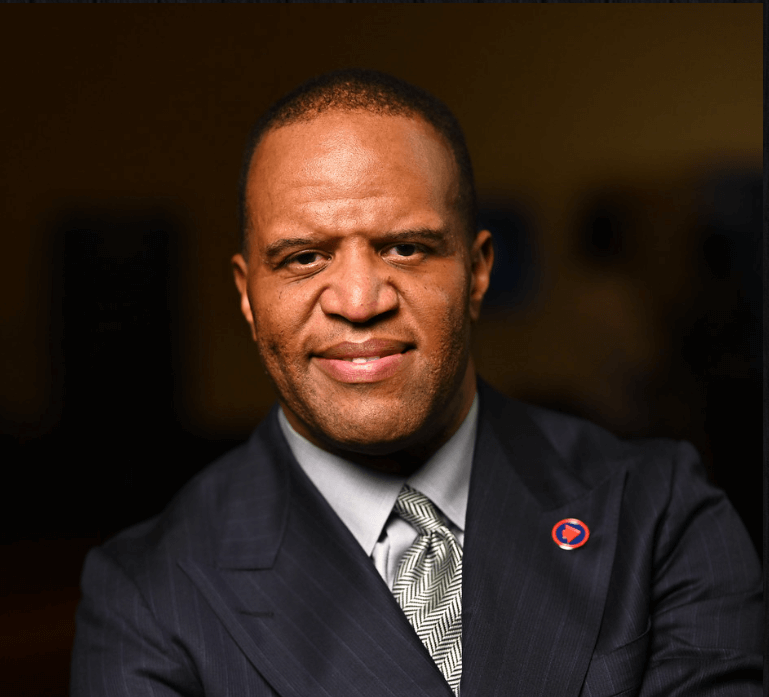 John Hope Bryant is a revered founder, entrepreneur, author and philanthropist. After the Los Angeles riots in 1992, Bryant founded Operation Hope as a way to address social injustice from an economic lens. "I started thinking, we tried everything else. We tried moral messages; we tried anti-racism. We've tried justice for the sake of justice. You know, we tried civil rights; we tried government intervention. The problem is that not enough of us are owners. What if we changed that?" Bryant says.
Operation Hope empowers underserved people in the areas of financial literacy, financial equity, entrepreneurship and homeownership through programming and advocacy. Over the past three decades, Operation Hope has educated millions of people, helped thousands of people become new homeowners and supported over 169,000 business owners. The organization aims to help start, grow and scale 1 million Black businesses by 2030 through a partnership with Shopify, an e-commerce platform for businesses.
Credit scores are an indicator of hope, well-being, belief, confidence, self-esteem and choice-making, according to Bryant. To track financial health across America, Operation Hope launched the HOPE Community Credit Score Index with Experian, which charts average credit scores by neighborhood with other local statistics, such as homeownership, crime and unemployment rates. This index is designed to help leaders and lawmakers target low-scoring areas for programming and pinpoint model neighborhoods where success can be duplicated.
Bryant has been recognized as an influential leader and visionary by numerous publications. He's also the chairman and CEO of John Hope Bryant Holdings, Bryant Group Ventures and The Promise Homes Company, which provides affordable rental homes and financial education services to help renters build or rebuild credit.
Nicole Elam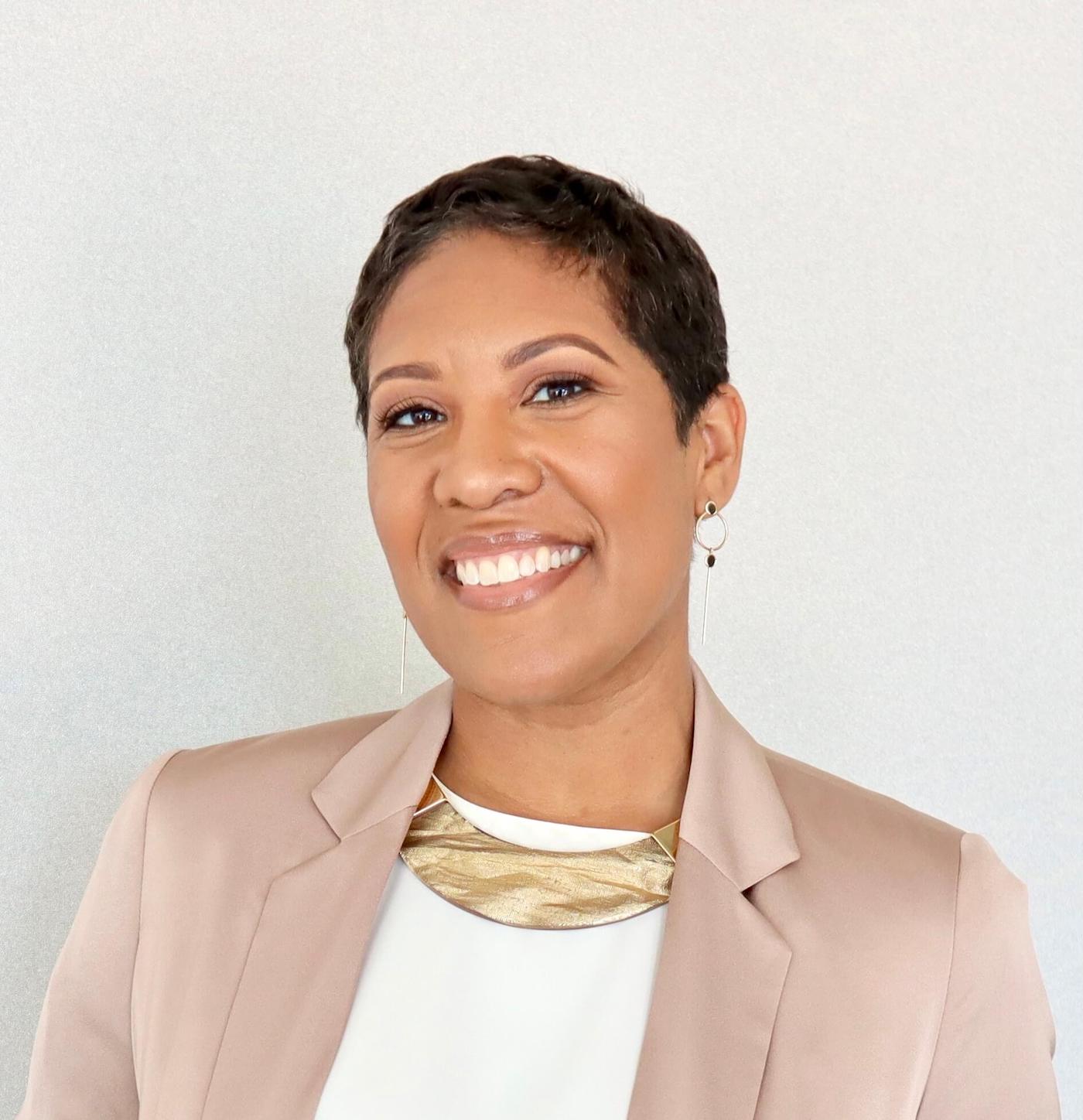 Nicole A. Elam, Esq., is the president and CEO of the National Bankers Association (NBA), a 96-year-old trade association that supports minority banks through programs and advocacy. The youngest person to sit at the helm of NBA, Elam oversees programming and efforts to advance public policies that support minority banks, uplift the profile of the sector and create partnerships to better capitalize, modernize and strengthen minority banks.
Financial institutions sit at the center of wealth creation, according to Elam, providing access to financial services and loans that can open doors to home and business ownership. Minority banks specifically can cater to communities that larger institutions may overlook, which plays an important role in closing the wealth gap.
Today, tech is one of the association's main focuses. "We have been working with our banks to help digitize, modernize and scale our banks," Elam says. "And one of the ways we've been doing that is through the launch of MDI ConnectTech."
MDI ConnectTech is an initiative to help minority banks digitize their operations through tech solutions, such as automated lending, that can help increase their lending capacity and serve underserved customers. This work is instrumental in promoting the longevity and stability of the minority banking sector, according to Elam. "What we know is that if these banks can't keep pace with how technology is completely upending the banking landscape, there's a chance that they won't be here," Elam says.
Before joining the NBA, Elam served as vice president and government relations manager for JPMorgan Chase & Co., overseeing strategies for the company's $30 billion commitment to advance racial equity and drive a more inclusive economy.
Kevin Matthews II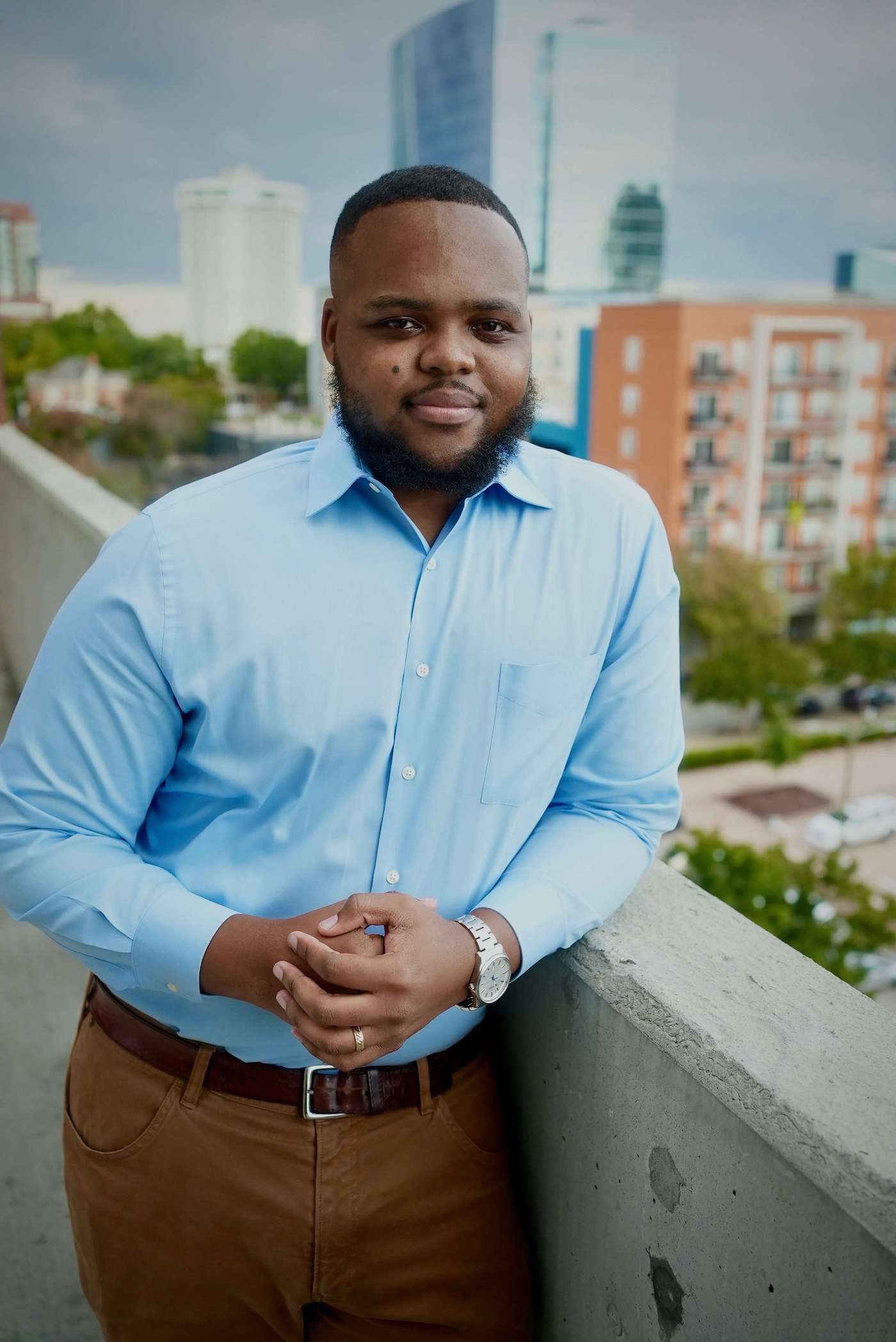 Kevin Matthews is an award-winning financial educator and former financial advisor who launched the brand BuildingBread in 2010 to inspire and motivate millennials to reach their financial goals. He has self-published two books, "Starting Point: How to Create Wealth That Lasts" and "From Burning to Blueprint: Rebuilding Black Wall Street After a Century of Silence."
A native of Tulsa, Oklahoma, Matthews was inspired to research and write about the Tulsa race massacre, a riot in 1921 in which a white mob destroyed a thriving community known as Black Wall Street. His book discusses what happened from a local's perspective with a framework for how to move forward. "A lot of history books decide, 'hey, this terrible thing happened, end of story,'" Matthews says. His book continues the discussion by covering ways to create Black wealth and rebuild after the trauma.
Matthews was initially drawn to a career in financial education because he believes finances are overly complex without justification. "It can be taught in a way that everybody can understand and be more accessible," Matthews says. "And I wanted to be a vehicle to make sure that things were as accessible as possible." On social media, Matthews turns breaking financial news into digestible information.
Matthews served as the New York City Office of Financial Empowerment director of consumer information from August 2018 to January 2020. In 2017, he was named one of the Top 100 Financial Advisors by Investopedia and won multiple Plutus Awards in 2022 for best investing content and community building.
Rahkim Sabree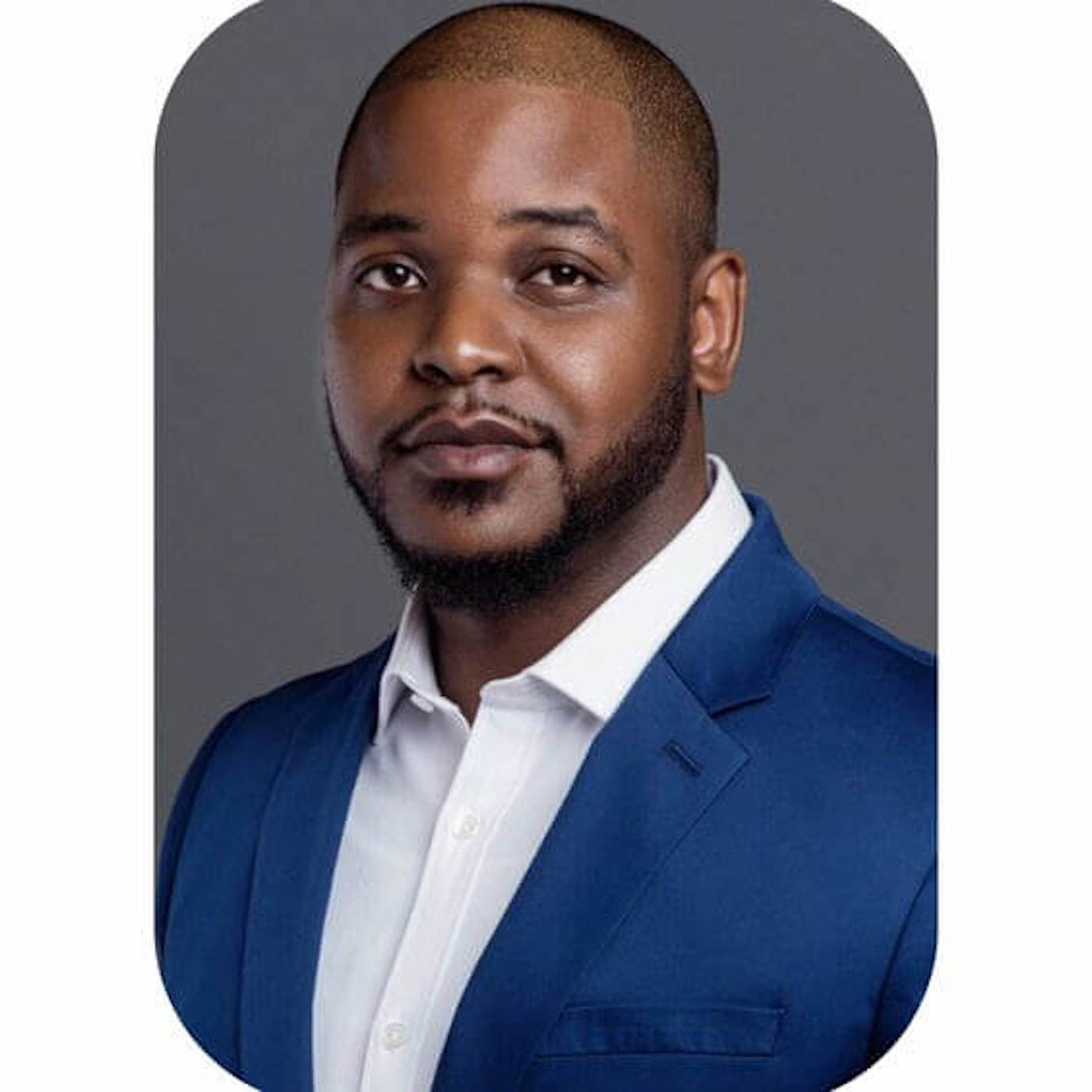 Rahkim Sabree is a financial consultant, coach, columnist and podcaster who talks about the intersection of wealth, mental health and race. Through his newsletter and podcast "Overcoming Financial Trauma," Sabree seeks to normalize the conversation about money trauma and financial therapy.
Having experienced poverty growing up, Sabree says transparency about his background and what he's accomplished in spite of that background helps give his audience the permission to dream bigger. "I'm always kind of blown away when somebody lets me know how something I said or tweeted, or just kind of mentioned in passing, had an impact," Sabree says.
Sabree hosted a TEDx talk about financial empowerment, envisioning the life you want, taking action and putting yourself in the right environment to get where you want to be. He also self-published the book "Financially Irresponsible" in 2019, is a Forbes contributor and has been published on sites like Business Insider and TheGrio.
When coaching clients, Sabree focuses on aligning financial goals with values to build a financial plan. "Where a lot of people fall off the wagon is that we often internalize goals based off what we see other people doing or what we hear we should be doing," Sabree says.
Sabree's approach to coaching is helping people create a highly personalized plan and budget that honors what's important to them. That could mean making room for giving or supporting extended family members.
Sandy Smith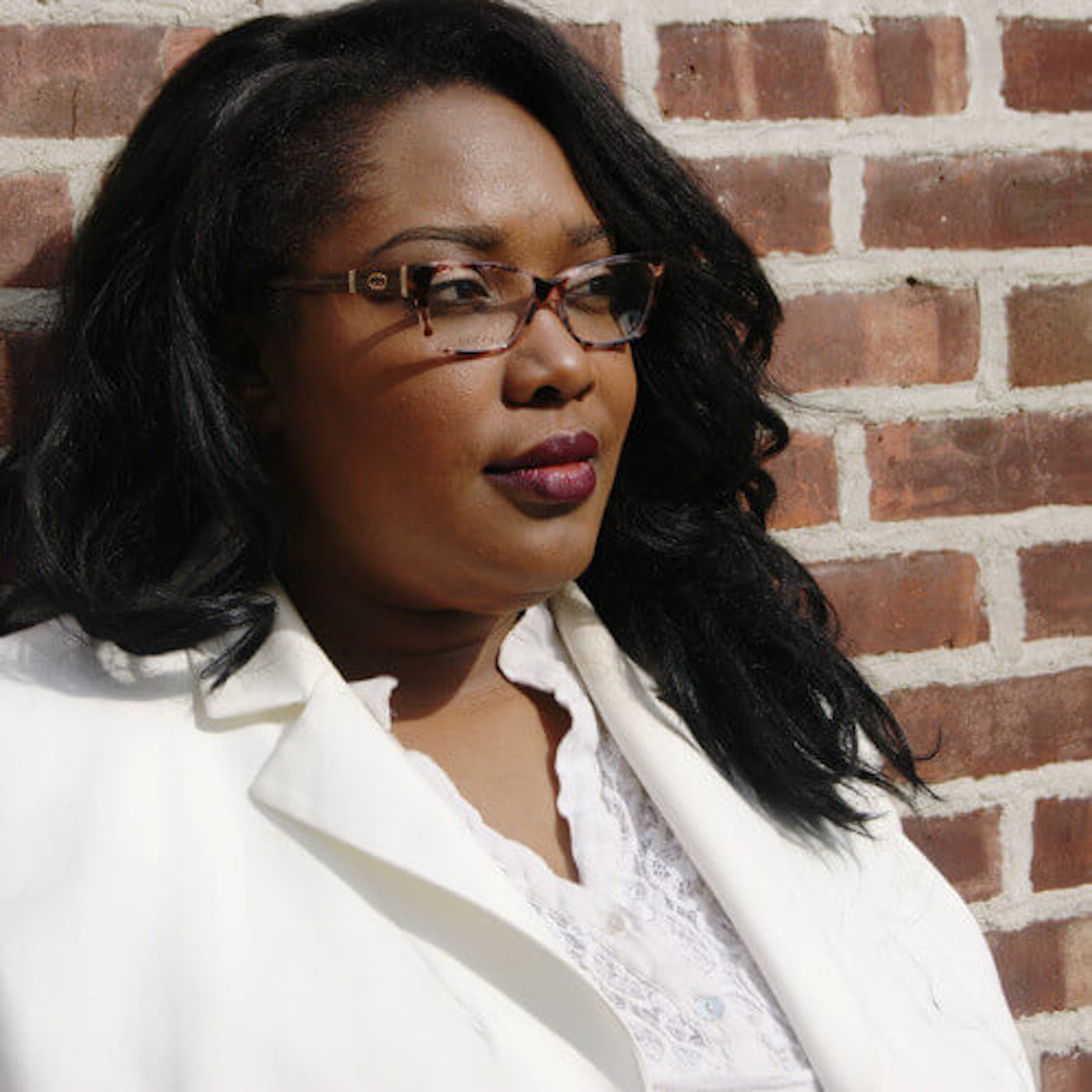 Sandy Smith is a trailblazing financial educator and community builder who started writing about personal finance in the 2010s, helping pave the way for the current "finfluencer" movement. Smith shares information in a way that engages people in conversations about money, specifically how to earn more of it.
When Smith started her blog, Yes, I Am Cheap, in 2009, it served as a financial diary everyday people could relate to. "For years, I shared my income, my expenses, where it went, all of that," Smith says. This gave her audience an accurate, real-time financial picture of what life was like for someone in debt and living in New York. In 2016, Smith launched a side hustle Facebook community called the Hustle Crew to share side income opportunities; the group has more than 20,000 members today.
As a human resources professional, Smith has been privy to the salary disparities among genders, races, immigrants and people born in the United States. Her way to break barriers is by encouraging people to be transparent.
"It's OK to talk about your salary," Smith says. In one popular Facebook post, Smith shared her job title and salary and asked others to do the same. The post garnered many responses, opened eyes on salary potential and inspired some people to ask for more, she says.
Smith founded the Elevate Community, a group for financial influencers of color. She's hosted several Elevate Influencer conferences with workshops discussing the intersection of money and race for influencers of color and other communities. Smith sits on the board of the Plutus Foundation, which supports personal finance content creators, and has won numerous awards for her impact.
Reason to Celebrate
Join us in honoring each visionary above and other leaders across the nation taking up causes to promote financial literacy, equality and inclusion. Be sure to also check out Experian's "Protect the Bag!" series, where Grammy-winning artist Lecrae covers financial topics, including budgeting, saving money, identity theft, debt management and investing.
In the series, Lecrae takes a unique, creative and authentic approach to talking about money, including interviews with special guests, like professional basketball player Michael Porter Jr. and singer and actress Coco Jones.