Join our #CreditChat on Periscope every Wednesday at 3 p.m. ET. This week we are discussing smart strategies and what to know before buying a car.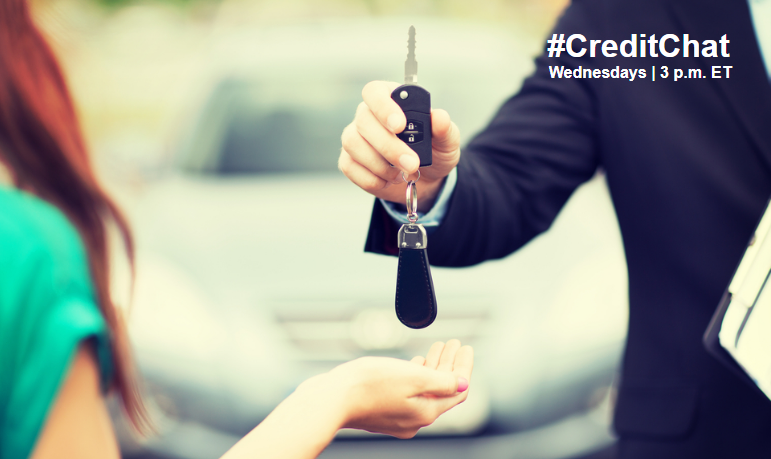 Join our #CreditChat on  Twitter on Wednesday, May 23rd, at 3 p.m ET. Are you in the market for a new car? Don't miss this week's #CreditChat ft. Cars.com. We'll share best practices and smart tips for scoring your perfect car. es for Buying a Car ft. Cars.com       
Topic: Smart Strategies for Buying a Car
When: May 23, 2018 at 3 p.m. ET.  
Easy ways to chat with us on Twitter: Tchat
The panel will include: Cars.com; Rod Griffin: Director of Public Education at Experian; and Christina Roman: Social Media Specialist at Experian.
If you've never joined a #CreditChat, here's a brief overview:
Upcoming Chats:
Listen to Past Chats:
You can download and/or stream our weekly #CreditChat podcast right here:
Watch Our Previous Video Chats: