Join our #CreditChat on Twitter and Facebook Live every Wednesday at 3 p.m. ET.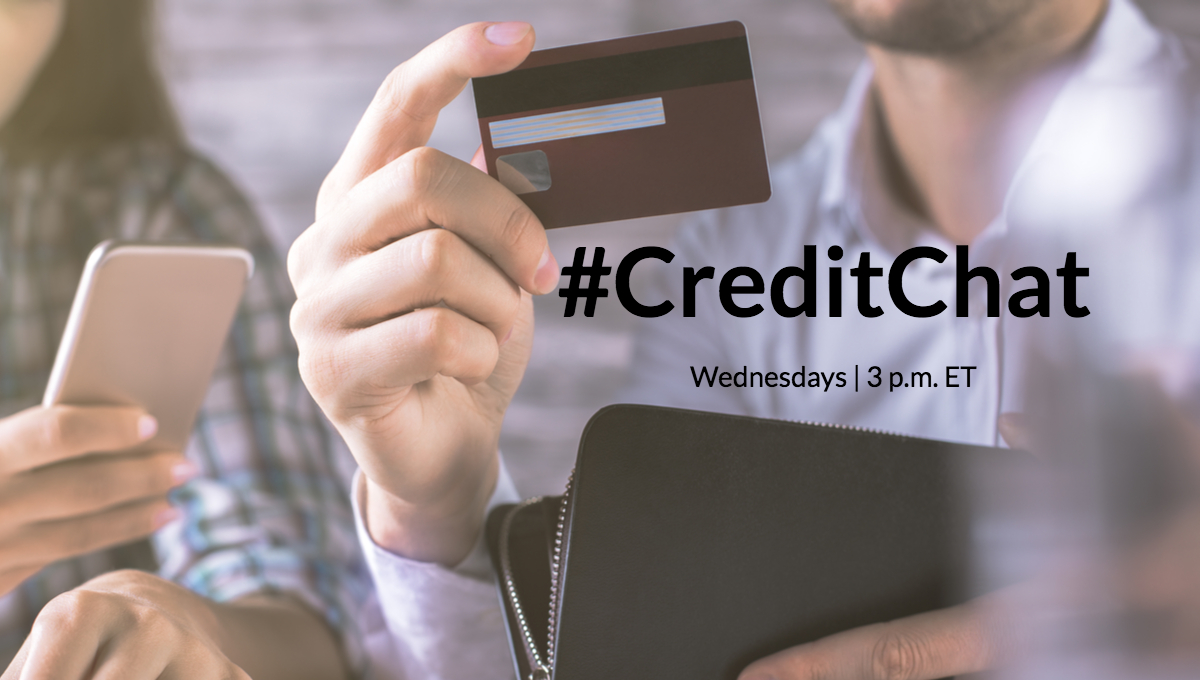 Join our #CreditChat on Twitter every Wednesday at 3 p.m. ET.
This week, we're talking about ways to fatten up thin credit files.
Topic: Ways to Fatten Up Your Thin Credit File
When: March 20, 2018, at 3 p.m. ET.
Join the discussion on Twitter & Facebook Live
The panel will include: Rod Griffin: Director of Consumer Education and Awareness at Experian and Susan Henson: Consumer Credit Expert and Content Producer for Experian; Kelley Motley: Sr. Director, Analytical Consulting at Experian; Dara Duguay: CEO of Credit Builders Alliance; Bruce McClary: Vice President, Communications at National Foundation for Credit Counseling (NFCC); John Ganotis: Founder of Credit Card Insider; Nisiar Smith: CEO, Founder of The People's Innovation Movement; Sabya Mukherjee: Risk Manager at Trezeo; Lauren Jackson: Content Marketing Manager at Self Lender; and Beverly O'Shea: Staff Writer at NerdWallet.
Upcoming Chats:
Check Out Our Previous Chats: