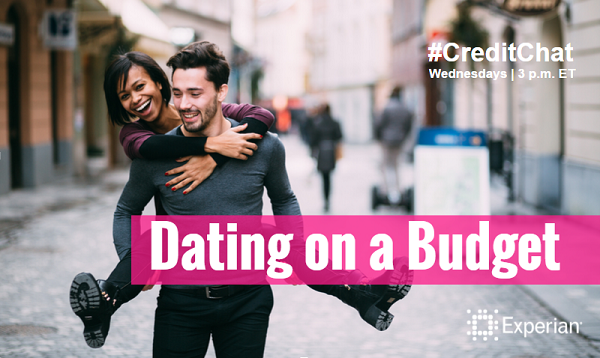 Let's talk about ways we can build relationships while saving money.
Topic: Dating on a Budget

When: Wednesday, February 3 at 3 p.m. ET.
Easy ways to chat with us on Twitter: Twubs or Tchat
Our Twitter panel includes: Yvonne Chase: Certified Dating & Relationship Coach at YvonneChase.com.  Our Blab panel includes: Evan Marc Katz: Dating Coach at EvanMarcKatz.com; Rod Griffin: Director of Public Education at Experian and Mike Delgado: Social Media Community Manager at Experian.
Join us on Twitter by using the #CreditChat hashtag – and tune in to the discussion on Blab.
If you have ideas for future topics and guests, please tweet @Teena_LaRo.
If you've never heard about #CreditChat, here is a brief overview:
Upcoming Chats:
Recent Tweets
Listen to Past Chats:
You can download and/or stream our weekly #CreditChat podcast right here:
Watch Our Previous Video Chats:
Check out all the tweetchats storified here.
Featured In: