Please join our weekly #CreditChat on Twitter every Wednesday at 3 p.m. ET. This week, we're excited to feature The National Foundation for Credit Counseling @NFCCDebtAdvice.
Topic: Save Money or Pay Off Debt
When: Wednesday, July 30 at 3 p.m. ET
We'll also have a video chat at the same time to discuss this topic and highlight favorite tweets. The video panel will include: Gail Cunningham (NFCC) and Katie Bryan (America Saves).
We will embed the live streaming video on this page during the chat. If you'd like to join the video chat, please let us know by emailing Mike Delgado. We would love to meet you.
Easy ways to chat with us on Twitter: Twubs or Tchat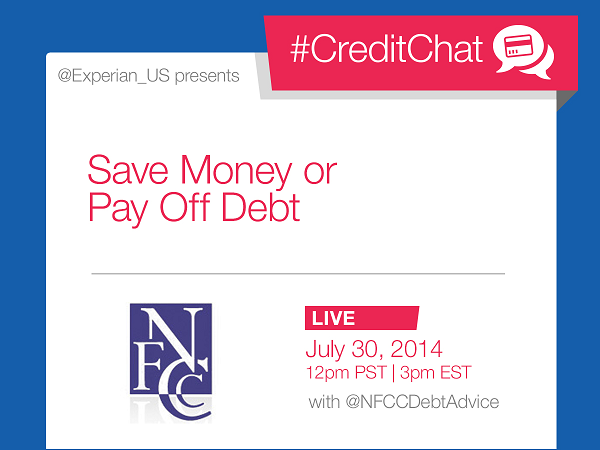 Recent Tweetchats
Do you have a great idea for an upcoming tweetchat?
Send #CreditChat topics and guest suggestions to @MikeDelgado
Featured In: