Improve red flags rule compliance with:
What is the FACTA Red Flags rule?
The Fair and Accurate Credit Transaction Act (FACTA) is an amendment to the Fair Credit Reporting Act (FCRA) and includes the Red Flags Rule, implemented in 2008. The Red Flags Rule calls for financial institutions and creditors to implement red flags to detect and prevent against identity theft. Institutions are required to have a written Identity Theft Prevention Program (ITPP) to govern their organization and protect their consumers.
What is a "Red Flag"?
The FTC defines a "Red Flag" as a pattern, practice or specific activity that indicates the possible existence of identity theft. FTC guidelines include 26 examples of patterns that should be considered in an identity theft prevention program. These examples fall into the following categories:
Alerts and notifications from reporting agencies and third parties
Presentation of suspicious documents or identifying information
Unusual or suspicious account activity
Notices from customers, victims, or law enforcement agencies
Elements of an identity theft prevention program: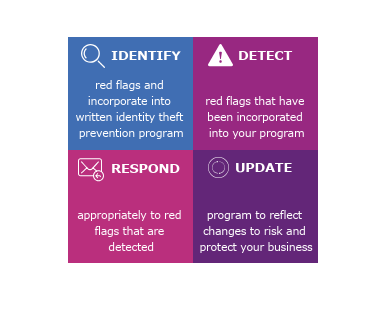 Learn how to identify your customer and meet regulatory requirements without friction in this product sheet.
Download the product sheet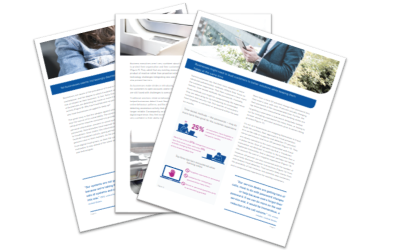 Get more information about our Business Services.
Call us at 1-888-727-8330 or complete the form below.