Experian TAPSSM - How It Works
Algorithm Development - Annual Consumer Spending
Experian TAPSSM is the first commercially available algorithm that uses credit data to calculate annual consumer spending.
Algorithm calculates the last 12 months of total card spend
Validated on the accounts of multiple card issuers and network trade lines
TAPS is complementary to Vantage Score, credit line strategies and utilization and thus can rank within sub-segments.
Development
An independent validation sample was scored and compared with actual consumer spend over 10 vintages of 12 months: R2= .78
A similar validation on a different issuer was also conducted: R2= .87
R2or "Coefficient of Determination" is a measure of the proportion of variability that two variables share, or in other words how much one can be explained by the other.
The Coefficient of Determination above of .87 means that approximately 87% of the variability of each variable is shared with the other.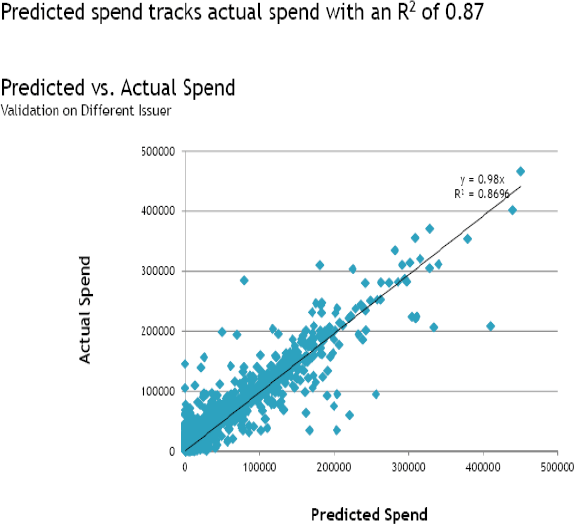 Validation