Experian Data Integrity Services SM offers reporting tools and metric packages that deliver actionable output relative to consumer tradelines and disputes. To adhere to regulatory requirements, data furnishers should ensure they are implementing policies and procedures that meet obligations and standards related to data accuracy.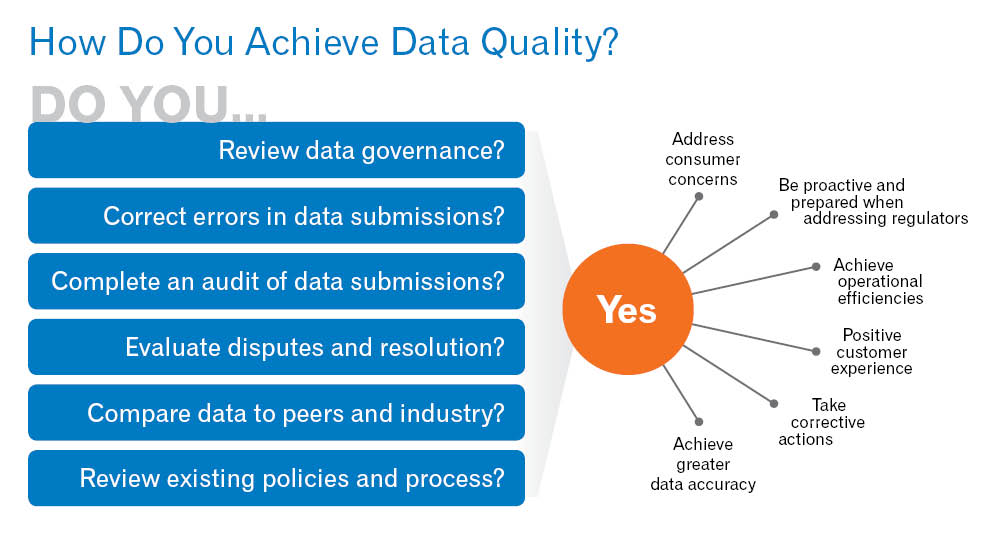 Discover the power of data quality
Adhere to regulatory requirements
Ensure a positive customer experience
Effectively and efficiently manage disputes
Confidently address consumer questions
Experian's data reporting tools
The Metric Report™ can help you to identify and correct Metro 2 submissions and failures through a recurring, low-cost report that offers visibility into 'fatal errors'.
Low cost
Visibility into problem areas
Account-level detail
Experian Custom Data Review Packages