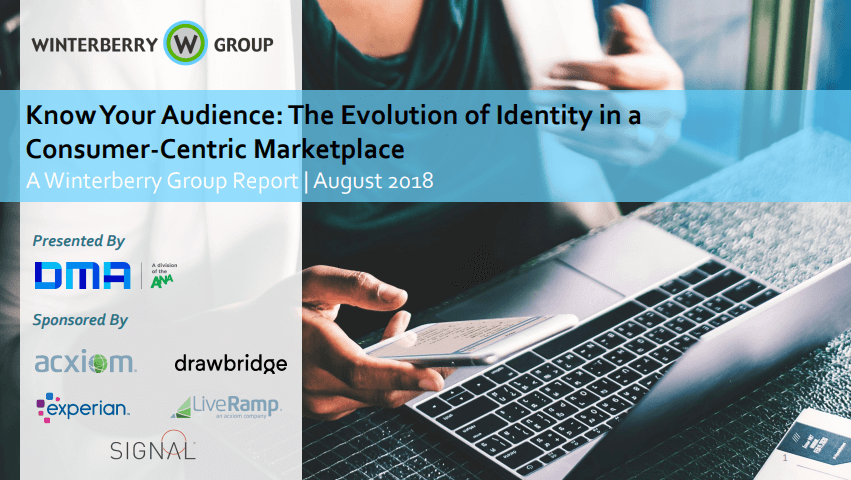 Download this insightful identity resolution white paper from Winterberry Group to learn more about the evolution, current state and why resolving for identity is so critical to marketing success.
Excerpt:
Marketing is in the midst of a paradigmatic shift—with a new, unified focus on audience identity emerging as the linchpin of business insight, measurement and attribution, media optimization and, perhaps most importantly, the delivery of better individual customer experiences. To that end, our extensive research process revealed:
Identity commanding growing attention, investment: Once the exclusive domain of marketing technologists and data junkies, "identity" has rapidly grown to represent a key business priority for enterprises and smaller businesses alike.
Still much room to improve: Marketing practitioners are severely gapped when it comes to the tools, data and expertise needed to recognize audiences across all addressable touchpoints
Complexity—the root cause of today's identity challenge: The identity "performance gap" is largely grounded in issues related to the complexity of marketing in the modern age.
To download and share, please complete the form at the right.

Visit Experian's MarketingConnect page for more information about how our identity resolution solution set can help your organization accurately identify customers across channels and devices.