Power more authentic consumer experiences with identity resolution
Data is necessary for earning the attention and loyalty of consumers. However, duplicate and inaccurate information can be difficult to connect and understand consumer behaviors across multiple touchpoints and devices. Identity resolution brings this data together to provide insight into who customers are, what they want and need, and where they are in their buying journey.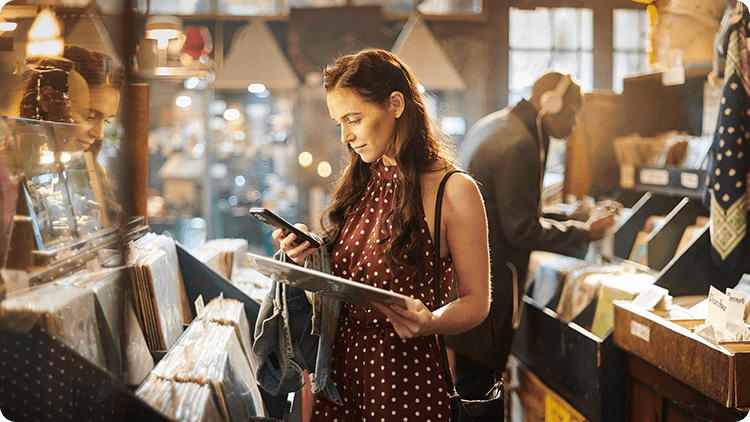 What is identity resolution?
Identity resolution matches fragmented identifiers to a single profile. This creates a unified, cross-channel view of a consumer that helps marketers understand a customer's demographics, lifestyle, interests, and where and how they engage with your brand. Identity resolution improves campaign targeting and enables marketers to deliver personalized marketing messages. 
By connecting online and offline customer touchpoints, including your website, social media, mobile apps, in-store experiences, and more, you can get a more complete understanding of your customer base. With this knowledge, you can tailor your marketing messages to create truly engaging interactions with your audience, no matter where they are.
Link disparate identifiers to a single ID
You provide us with offline or digital identifiers, and we resolve them to an Experian ID. This fills the gaps in your data, allowing you to more fully understand consumer behavior across multiple channels, devices, and instore or online activity. You can use these insights to make marketing decisions like where to advertise to your target audience, what message will resonate with their lifestyle, and how to reach them across channels.  
Connect digital devices with our Graph
We connect various digital devices such as phones, laptops, TVs, and more, back to a single profile and connect it with a unique digital ID. Having access to complete digital IDs allows marketers to launch targeted campaigns, engage audiences on all devices they use, and meet customers wherever they are in their journey. 
Maximize ad spend
Transform fragmented data from various sources into a unified customer profile. Our approach begins with data completion and error correction, followed by the integration of data from multiple sources such as CRM databases, web analytics tools, mobile apps, and third-party data providers. The result is a more complete customer profile that gives you an in-depth understanding of customer behaviors, preferences, and purchase history. This helps marketers be sure their marketing dollars are being spent on audiences most likely to purchase each product. Say goodbye to disconnected data and hello to whole customer profiles. 
Gain persistent IDs
A persistent ID is created by combining various digital identifiers such as MAIDs, CTV IDs, hashed emails, IP addresses, and cookieless IDs. We then connect these digital identifiers back to a household or profile, providing you with a comprehensive view of the customer. Identity resolution solutions help you realize the full potential of your marketing campaigns. Gain confidence in your advertising efforts across channels including mobile, social media, email, and more. No more guessing games, only targeted and relevant ads for the audience that truly matters to your business.
Understand consumer needs
We can help you analyze new and previously resolved data to uncover crucial insights and trends with our cutting-edge analytics services. With our expert analysis, you'll be able to deliver personalized and precise marketing campaigns that resonate with your target audience. Upgrade your marketing strategies and optimize your results with our intelligent data analysis tools.
Create a connected customer journey
By creating a complete customer profile with a persistent ID, marketers are empowered to create consistent, personalized experiences across all marketing channels. This means consumers receive relevant and timely messages that are tailored to their specific needs, which will improve customer satisfaction and retention. Marketers can also gain better insights into how effective their campaigns are and use data to make more informed decisions about their strategy.
Identity matching
Identity matching finds common data points among various sources to connect customer profiles and link various online and offline identifiers. This process uses complex algorithms and matching logic to identify when two pieces of data belong to the same customer. 
For example, an individual might provide a different email address when shopping online and use a different phone number when contacting customer service. Identity-matching algorithms analyze these different data points and match them to a single profile. This can be challenging, especially when dealing with incomplete or inaccurate data. Experian corrects and verifies your first-party data for you to enable a smooth resolution process.  
Identity resolution solutions
Where outdated customer data may leave gaps, identity resolution solutions can help. Identity resolution providers like Experian can provide identity graphs, for example, which connect online and offline identifiers to a single household or individual.
Probabilistic identity graphs use machine learning algorithms to predict how likely it is that two data points belong to one profile, while deterministic identity graphs use exact matches to provide a more definitive link between a customer and a data point. 
Identity management
Identity management involves maintaining accurate customer profiles in the long term, updating them as new data becomes available, and keeping track of new interactions across channels and devices. We can help you stay up to date with data cleansing services, so you have the most accurate information to power your marketing decisions.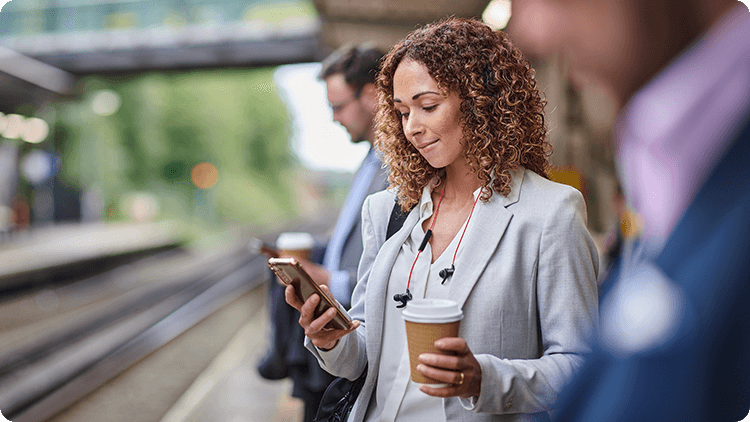 Why marketers need identity resolution
Today's markets are more saturated than ever, and it's not easy to cut through the noise and make a lasting impression with your audience. If you want to build lasting brand relationships, you need deeper insights into the consumers you're targeting. Identity resolution powers these insights by matching behaviors, preferences, lifestyle, and more to a single profile for improved campaign results. Identity resolution helps marketers deliver more personalized and relevant experiences to customers to ultimately drive engagement, loyalty, and growth.
Elevate the customer experience with identity resolution
Are you ready to reap the benefits of identity resolution? We're here to help. Experian's identity resolution solutions are helping organizations like yours future-proof their marketing strategies with world-class consumer data tools. We help you create meaningful engagement with your customers in a privacy-first way. Put people at the center of your marketing.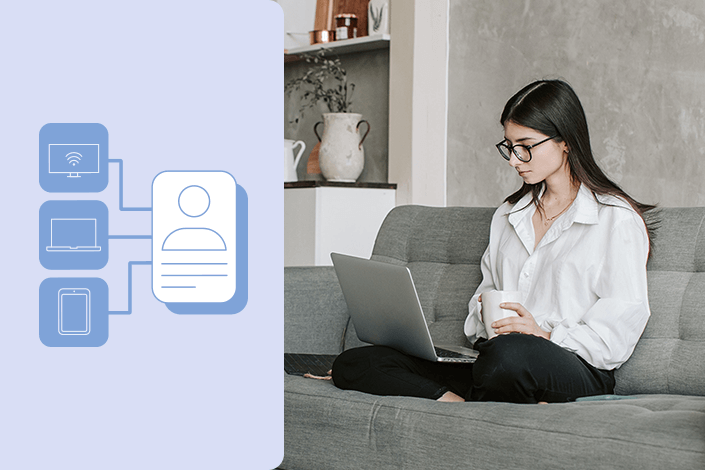 Data collaboration can help you build unified consumer identities
Learn how data collaboration can improve your marketing
Learn more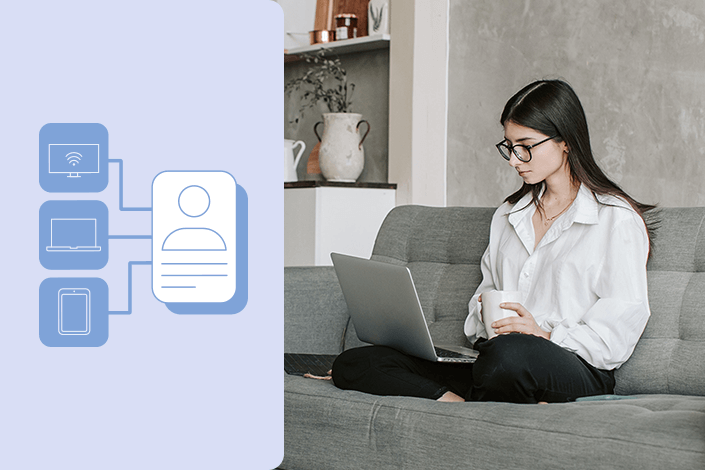 2023 back-to-school audience guide
Reach the right audiences with your 2023 back-to-school campaigns to drive marketing ROI this school season. In this guide, we share top shopper audiences to target, how to reach them across in store and online media channels, and where you can find Experian's pre-built audiences. 
2023 digital audience trends & predictions report
Our digital audience trends and predictions report can help you plan your 2023 activation strategy. Find out how digital activation has changed, the top digital audiences for marketers by industry, and where you should activate your audiences in 2023.