Embrace the power of identity to boost your marketing performance.
In today's hyperconnected, always-on world, consumers move across channels, devices and real-world locations at lightning speed. Keeping up with customers – and their data – to deliver relevant experiences can feel almost impossible. But it doesn't have to.
MarketingConnect by Experian Marketing Services resolves customer identities to build a full customer profile that connects multiple touchpoints, transcends channels and devices, and merges offline and digital behavior. The result is a persistent, privacy-compliant identity that covers all aspects of a consumer's day-to-day life.
Achieve your marketing goals with identity-driven solutions.
You can't afford not to know your customers.
Ready to push your marketing beyond what you believed was possible? Connect with one of Experian's MarketingConnect experts today to learn how a single customer view can help you launch targeted, measurable moments that drive your business forward.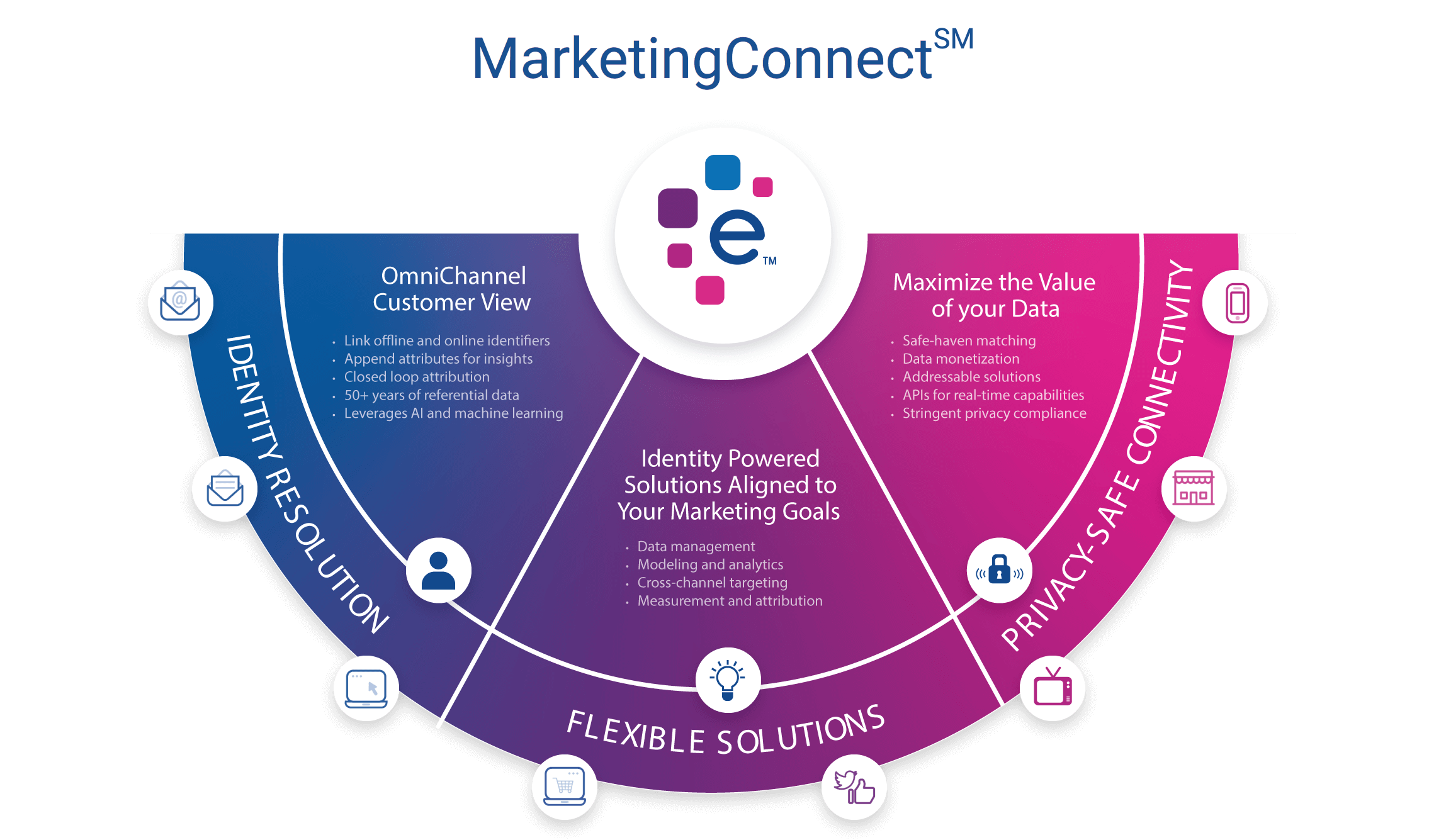 Experian featured in Enterprise Identity Resolution Platforms: A Marketer's Guide.