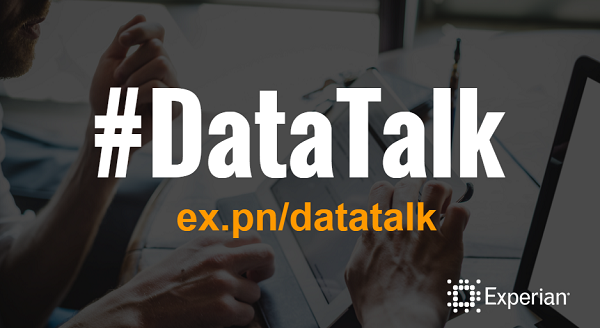 Join our weekly #DataTalk on Twitter & Blab as we talk about big data and analytics.
Our chats are hosted by @ExperianDataLab and occur on Blab and Twitter every other Thursday at 5 p.m. ET.
TOPIC: Big Data Trends
WHEN: Thursday, January 7, 2015 at 5 p.m. ET
Easy ways to chat with us on Twitter: Twubs or Tchat
If you have questions or suggestions for future topics and guests, please tweet @MikeDelgado.
Upcoming Twitter Chats:
January 7: Big Data Trends
January 14: TBD
January 21: TBD
January 28: Big Data & Mobile Payments
February 4: Big Data & Romance
February 11: Predictive Analytics in Healthcare: Challenges & Opportunities
February 18: Looking Ahead: Big Data Trends & Challenges
Past Video Chats:
Past Chats:
Highlights from Past Tweet Chats:
Analyzing data is one thing – leveraging it to drive transformational changes to your business is really what's critical. [Retweet]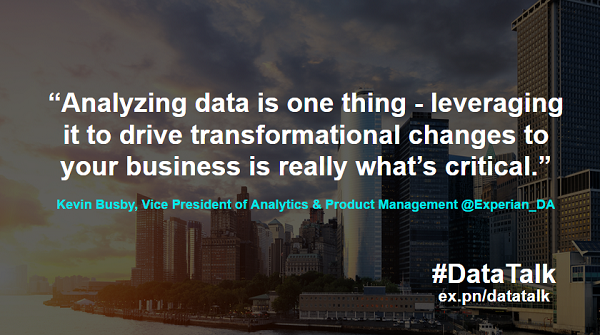 Without data, decisions are opinions rather than facts. As engineers, we want to make decisions based on fact. [Retweet]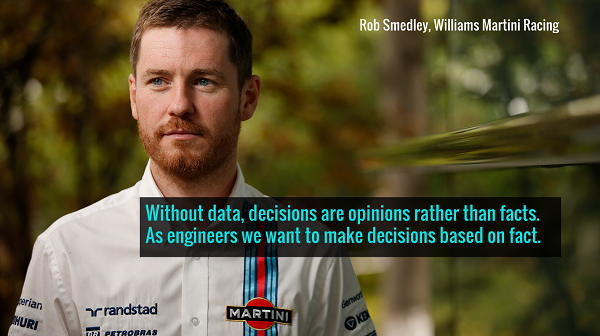 Instincts aren't scalable, data science is. [Retweet]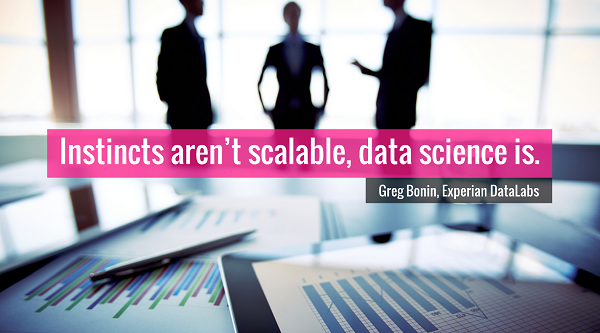 You need to be careful when using data. Garbage in, garbage out. Big data sets always have some problems or bias in them. [Retweet]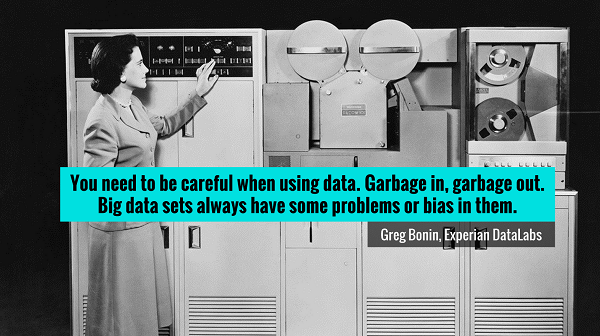 If there's a big data trend, it's the shift from infrastructure to analytics/algorithms on big data assets. [Retweet]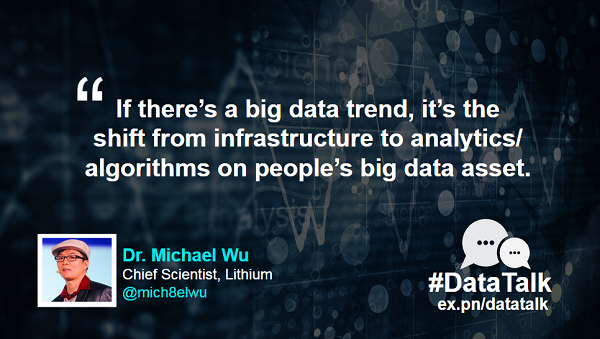 Big data matters because it's an imperative not only to succeed, but even just to compete. [Retweet]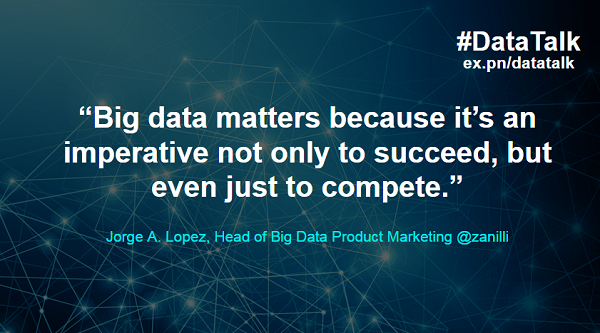 Statistics and machine learning will give you the mathematically correct answer, but that will not be useful if you did not set up your problem correctly. [Retweet]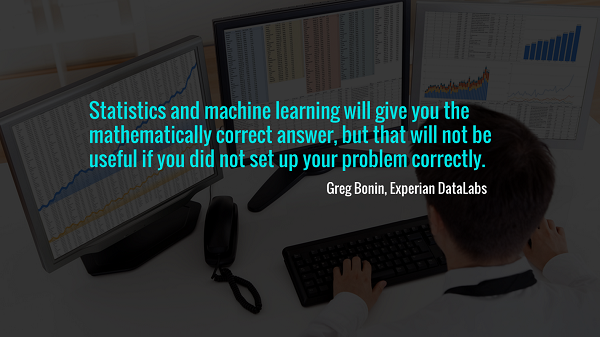 Data analysis is in its infancy. There is a huge amount that can be done in terms of analysis methodology, sensor software and the measurements we can do vs. what we will be able to do. [Retweet]