The Art & Science of Econometrics for Business Insights w/ Dr. John Johnson @EdgeworthEcon (Episode 126) #DataTalk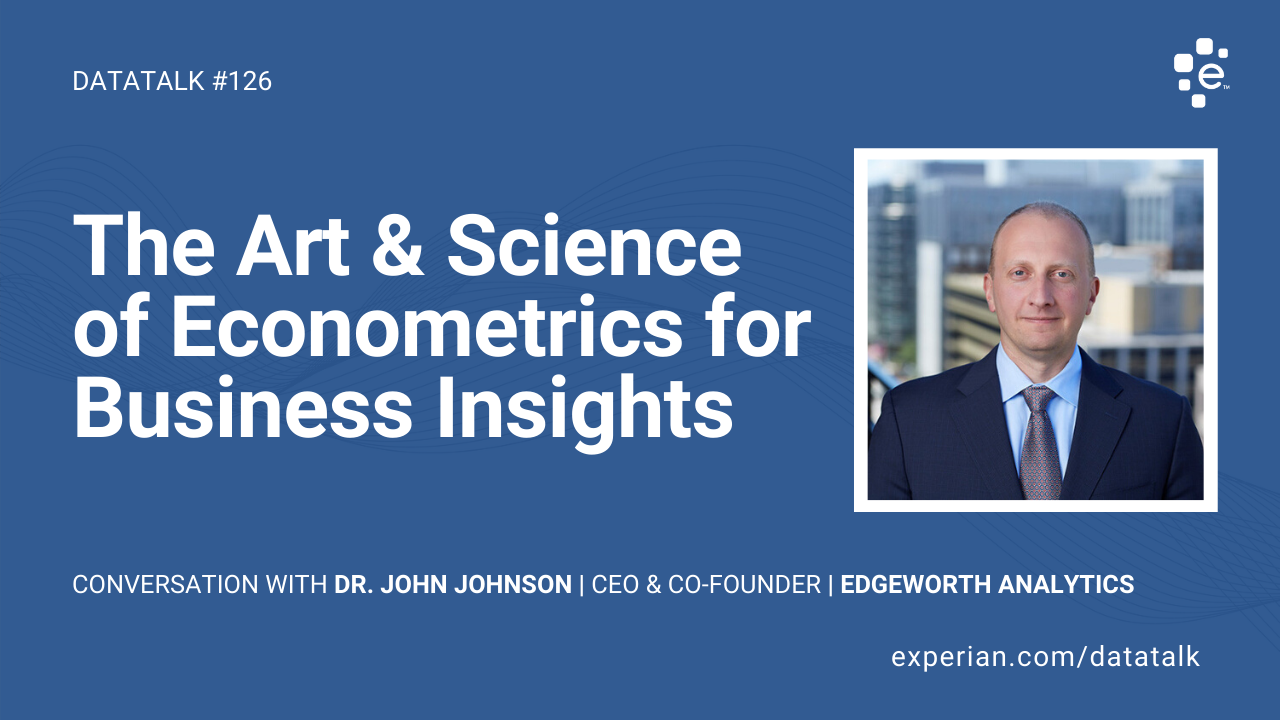 Download or listen to the podcast:

Every week, we talk about important data and analytics topics with data science leaders from around the world on Facebook Live.  You can subscribe to the DataTalk podcast on iTunes,  Google Play, Stitcher, SoundCloud, and Spotify.
DataTalk features data science leaders at MIT, Caltech, United Nations, Gartner, Twitter, Salesforce, Amazon, Oracle, IBM, Google, Spotify, Dow Jones and dozens of other startups and top data companies.
In this week's #DataTalk, we chat with Dr. John Johnson, CEO and Co-Founder of Edgeworth Analytics, about his work helping organizations make sense of their data and the importance of data storytelling. At the end of the discussion, he shares his insights on how COVID-19 is impacting our economy and his coronavirus impact data visualization.
Check out video clips from our conversation:
Check out the full video discussion on the art and science of econometrics.
About John Johnson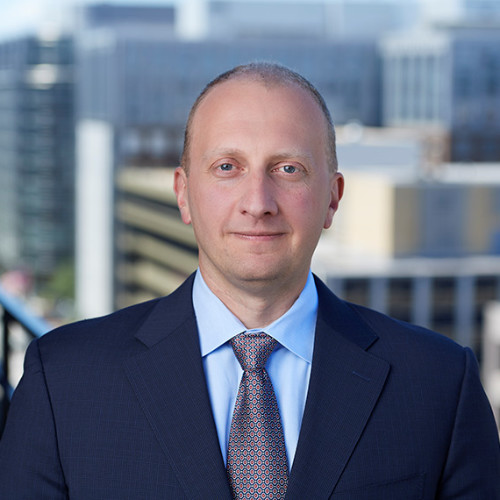 Dr. John Johnson founded and helped build Edgeworth Economics into a world-class economic consulting firm, bringing together a group of the brightest, most rigorously trained economists in the industry.
He is recognized as one of the leading econometricians practicing today. A teacher at heart, Dr. Johnson is known for his ability to explain technical concepts simply and clearly.
In his consulting practice, Dr. Johnson uses econometrics and economic theory to develop careful analyses in antitrust, class certification, labor and employment, and damages-related matters. He has served as an antitrust expert witness and consultant in high-stakes cases in the United States, Canada, Europe, and Asia, opining on class certification, market definition, anticompetitive effects, liability issues, causation, and damages. In the area of labor and employment, Dr. Johnson analyzes economic issues of liability and damages in discrimination litigations, wrongful termination cases, and wage and hour disputes.
As a distinguished thought leader in his field, Dr. Johnson writes and presents on economic topics related to litigation, including several highly-cited papers on rigorous analysis in antitrust class actions. He has also authored several academic papers on labor class actions and an amicus brief to the Supreme Court in Comcast v. Behrend. Dr. Johnson is a past Associate Editor of the Antitrust Law Journal.
In addition to his roles at Edgeworth, Dr. Johnson is a member of the Board of Directors of the National Archives Foundation. He earned his PhD in Economics from MIT.