Own the A.I. Revolution: Unlock Your AI Strategy to Disrupt Your Competition @Neil_Sahota (Episode 82) #DataTalk
Podcast:
Every week, we talk about important data and analytics topics with data science leaders from around the world on Facebook Live.  You can subscribe to the DataTalk podcast on iTunes,  Google Play, Stitcher, SoundCloud and Spotify.
In this week's #DataTalk, we chat with Neil Sahota about his latest book, Own the A.I. Revolution: Unlock Your Artificial Intelligence Strategy to Disrupt Your Competition.
This data science video series is part of Experian's effort to help people understand how data-powered decisions can help organizations develop innovative solutions.
To keep up with upcoming events, join our Data Science Community on Facebook. To suggest future data science topics or guests, please contact Mike Delgado.
About Neil Sahota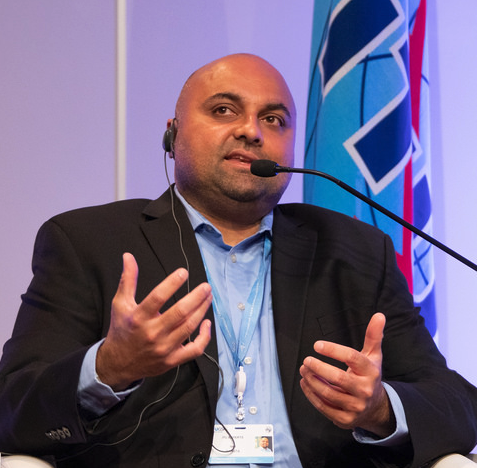 Neil Sahota is an IBM Master Inventor, United Nations (UN) Artificial Intelligence (AI) subject matter expert, and faculty member at UC Irvine.
With 20+ years of business experience, he works with clients and business partners to create next generation products/solutions powered by emerging technology. Follow him on Twitter and LinkedIn
Check out our upcoming data science live video chats.