Inclusion, Innovation & Making an Impact in Tech w/ @Sherrell_Dorsey (Episode 105) #DataTalk
Download or listen to the podcast here:

Every week, we talk about important data and analytics topics with data science leaders from around the world.. You can subscribe to the DataTalk podcast on iTunes,  Google Play, Stitcher, SoundCloud, and Spotify.
DataTalk features data science leaders at MIT, Caltech, United Nations, Gartner, Twitter, Salesforce, Amazon, UBER, IBM, Microsoft, Spotify, Dow Jones and dozens of other startups and top data companies.
In this week's #DataTalk, we chat with Sherrell Dorsey about her love of data, technology and passion for improving inclusion and diversity in tech. She started coding when she was 14 years old at the Technology Access Foundation in Seattle — and spent her summers in high school as an intern at Microsoft, learning how to manage labs and build software. She later founded BLKTECH Interactive and ThePLUG to encourage more diversity in tech. She also earned her Master's in Data Journalism from Columbia University.
In this episode, Sherrell discusses:
How she got interested in data science and technology
Interning at Microsoft when she was 15 years old
The mindset of an innovative entrepreneur
Moving from tech to fashion/marketing (and back to tech)
Moving back and forth between studying the arts and technology
How inclusion can help raise up the next generation of data scientists
Ways to encourage kids to pursue a study STEM
Why the arts and creativity enhance innovation and technology
Why diversity and inclusion initiatives need to be backed by action and data
Launching ThePLUG – a daily tech newsletter and BLKTECH Interactive
Ways to improve inclusiveness in your organization
About Sherrell Dorsey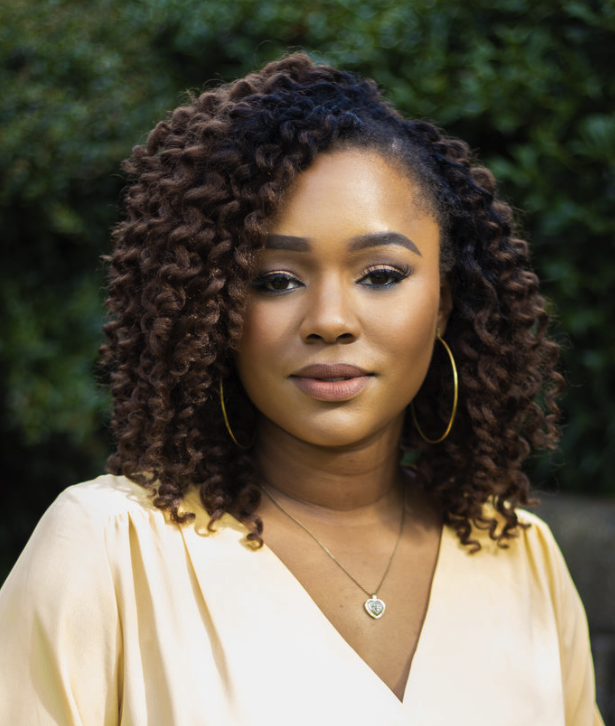 Sherrell Dorsey is a data journalist, social entrepreneur and speaker. As the founder of Build the Good, a community development consulting company, Sherrell runs BLKTECH Interactive—North Carolina's first hub supporting over 2,000 entrepreneurs and technologists of color.
She is founder of daily tech newsletter, ThePLUG, leading content strategy, business partnerships, and growth of the only newsletter dedicated to highlighting the significant voices of black founders and business leaders in the news. ThePLUG produces a series of original stories in syndication with VICE news' Motherboard channel.
With features in Fast Company, The Atlantic's CityLab, The Root, Next City, Charlotte Observer and many others, Sherrell has interviewed high-profile founders, investors, and analyzes business trends at the intersection of sustainability, innovation, and equity. She has also been a featured guest on SiriusXM and WCCB television.
As a speaker and moderator, Sherrell has shared stages with notable business leaders including Steve Case, founder of AOL, and Daymond John of ABC's SharkTank among others. She has also presented at SXSW, Amazon, and the Brookings Institution. In 2018, Sherrell was named one of CNET's most inspiring women, and in VICE as black women ecosystem builders to watch. Sherrell was also named a leader in Charlotte's entrepreneurship ecosystem in Inc. Magazine's report on the top 50 American to grow a business.
Her past work includes serving as a marketing manager for Uber, and on the sales team during the Charlotte launch of Google Fiber. Sherrell holds a Master's in Data Journalism from Columbia University and a Bachelor's in International Trade and Marketing from the Fashion Institute of Technology.
Follow her on LinkedIn and Twitter.
Check out our complete list of all data science live video chats. DataTalk is hosted by Mike Delgado, Director of Social Media at Experian. Please reach out if you have suggestions for topics or guests.