Artificial Intelligence in Court, Data Visualizations & Tech Journalism w/ Karen Hao at MIT @techreview (Episode 104) #DataTalk
Download and listen to the podcast here:

Every week, we talk about important data and analytics topics with data science leaders from around the world.  You can subscribe to the DataTalk podcast on iTunes,  Google Play, Stitcher, SoundCloud, Spotify and YouTube.
DataTalk features data science leaders at MIT, Caltech, United Nations, Gartner, Twitter, Salesforce, Amazon, UBER, IBM, Microsoft, Spotify, Dow Jones and dozens of other startups and top data companies.
In this week's #DataTalk, we chat with Karen Hao, AI Reporter at MIT Technology Review. Karen is an engineer, tech reporter, speaker, and fantastic visual storyteller. She has that unique ability to take very complex, meaty topics and making those ideas easier to understand
This episode of DataTalk is inspired by her latest article and data visualization for MIT Technology review about how algorithms are used to help judges determine whether a defendant should be incarcerated while awaiting trial. Karen talks about the process of researching and writing this story with her co-writer, Jonathan Stray. And she discusses her approach to making this story more impactful with an interactive data visualization.
In this episode, Karen also shares:
Her process for developing data visualizations
Why the interactive visualization was added (and how it helps us see how AI bias can creep in)
Why she moved from data science to tech journalism
Why she writes personal objective key results (OKRs) every quarter
Thought exercises to help her think through important decisions
How she manages her time, email, and meets her deadlines
How the idea for the article on AI used in court was developed
About Karen Hao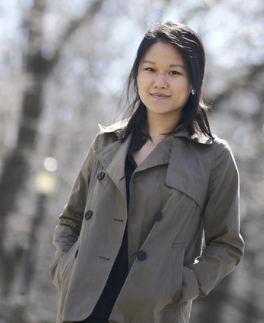 Karen Hao is the artificial intelligence reporter for MIT Technology Review. In particular she covers the ethics and social impact of the technology as well as its applications for social good.
She also writes the AI newsletter, The Algorithm, which thoughtfully examines the field's latest news and research. Prior to joining the publication, she was a reporter and data scientist at Quartz and an application engineer at the first startup to spin out of Google X.
She's also created clever and creative visualizations to explain artificial intelligence and machine learning using hand-written flow charts composed on the back of envelopes.
Follow her on LinkedIn, Twitter and GitHub.
Check out our complete list of all data science live video chats. DataTalk is hosted by Mike Delgado, Director of Social Media at Experian. Please reach out if you have suggestions for topics or guests.
Recommended Reading: