Confidently analyze customer transactions to determine the level of risk and allow legitimate transactions without frustrating customer friction.
According to Experian research, 2017 saw more than a 30 percent increase in ecommerce fraud attacks compared to 2016. Key drivers of this change include a rapid expansion in the ecommerce market, increased spend in digital channels, and the rise of mobile payments. Work with a trusted partner and future-proof fraud detection solutions to confidently anticipate new digital fraud threats.
Protect your business from all types of ecommerce fraud including: account takeover, friendly fraud, affiliate fraud, re-shipping fraud, and internal fraud. Reduce customer chargebacks through early detection. Significantly reduce the need for internal manual review with fraud decisioning and identity authentication capabilities that allow your employees to focus only on transactions that warrant further review. Improve you customer experience and increase revenue though the reduction of false positives and a streamlined checkout for legitimate customers. Did you know that of consumers we have surveyed, 31 percent blame the merchant when their card not present transaction is declined? Manage your fraud detection strategies in line with customer and industry expectations for the best consumer and employee experience online.

Consumer trust: Building meaningful relationships online

We surveyed over 10,000 consumers and 1,000 businesses across 21 countries for our 2019 Global Identity and Fraud Report to better understand how businesses can build and nurture personalized relationships while helping customers to feel more secure.
Read the report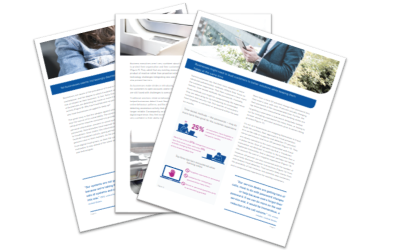 How we can help
Powerful multifactor authentication to support high-risk and card not present transactions
Easily recognize customers across digital devices and channels to reduce fraud and allow legitimate transactions
Leverage an open, plug-and-play fraud and identity management platform to reduce risk and speed time-to-market