Industry recognition
Experian is a recognized, award-winning leader in healthcare
#1 Best in KLAS ranking in the Claims Management and Clearinghouse category
#1 Best in KLAS ranking in the Revenue Cycle: Contract Management category
Black Book 2022 Top Client-rated Financial Solution Achieving Accelerated Digital Transformation - Hospital Claims Management Systems
Cerner Corporation 2021 Partner Market Impact Award 
Black Book 2021 Top Client-rated Financial Solution Achieving Accelerated Digital Transformation - Patient Identifier Solutions
Black Book 2021 Top Client-rated Financial Solution Achieving Accelerated Digital Transformation - Hospital Claims Management Systems 
Best in KLAS - Category Leader Contract Management 2020
Best Places to Work for LGBTQ Equality
Selected as a Fortune Best Place to Work for Diversity 2020
Healthcare Informatics (HCI) 100 list 2018 (#41) 
MongoDB Innovation Award Winner 2017

Healthcare Informatics (HCI) 100 list 2017 (#45)

Best in KLAS - #1 Patient Access 2017

KLAS Category Leader in Claims Management 2017
Healthcare Informatics (HCI) 100 list 2016 (#45)

Best in KLAS - #1 Patient Access 2015/2016

Modern Healthcare: #1 Largest Revenue Cycle Management Firm 2015

Healthcare Informatics (HCI) 100 list 2015 (#46)

Best in KLAS - #1 Patient Access 2014

Healthcare Informatics (HCI) 100 list 2014 (#44)
KLAS Category Leader in Patient Access—Eligibility Checking 2013

Healthcare Informatics (HCI) 100 list 2013 (#74)

KLAS Category Leader in Patient Access—Eligibility Checking 2012

KLAS Category Leader in Patient Access—Eligibility Checking 2011

Nashville Business Journal Fastest-Growing 100 Companies: 2009 - 2012
Inc. 5,000 America's Fastest-Growing Private Companies: 2007 - 2012
Third-party certifications 
Experian Health maintains multiple accreditations that validate our ability to securely manage patient data and other healthcare transactions
HITRUST CSF Certified

Experian Health has met key regulations and industry-defined requirements and is appropriately managing risk. This achievement places Experian Health in an elite group of organizations worldwide that have earned this certification. By including federal and state regulations, standards and frameworks, and incorporating a risk-based approach, the HITRUST CSF helps organizations address these challenges through a comprehensive and flexible framework of prescriptive and scalable security controls.

PCI compliance & accreditations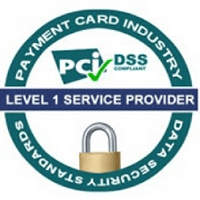 Experian Health has met the requirements of the Payment Card Industry Data Security Standard (PCI DSS) as a Level One Service Provider. Among many requirements, this process includes ongoing third-party security audits, penetration testing, thorough policies and procedures, and rigorous software testing standards. This certification is specific to our financial product suite.

SOC2 Type II Report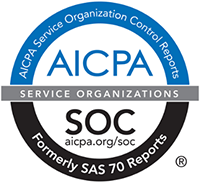 Experian Health is contracted with a third party to annually perform a SOC2 Type ii audit. This report can be provided to customers or business partners upon request, assuming that an non-disclosure agreement is in place. SOC2 criteria include security, availability, processing integrity, and confidentiality or privacy.

Core Certification Phase 1 & 2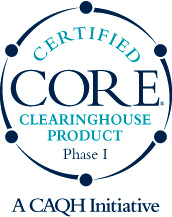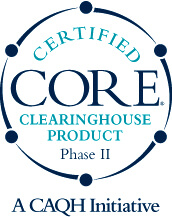 Experian Health has obtained the Core Certification Phase 1 & 2 Endorsement as a Clearing House entity.

Third-party suppliers
Experian Health directly conducts virtually all data processing activities to provide our services. However, we may engage some third-party suppliers to provide services related to its services, including customer and technical support. Prior to onboarding third-party suppliers, Experian Health conducts an assessment of their security and privacy practices to ensure they provide a level of security and privacy appropriate to their access to data and the scope of the services they are engaged to provide. Once we've assessed risks, the supplier is required to enter into appropriate security, confidentiality, and privacy contract terms.

Regulatory compliance
Our customers have varying regulatory compliance needs. Our clients operate across regulated industries, including finance, pharmaceutical and manufacturing.

We welcome the opportunity to provide you more details.