Experian® Data Breach Response Guide
Maximize your organization's preparedness with our most comprehensive guide to date.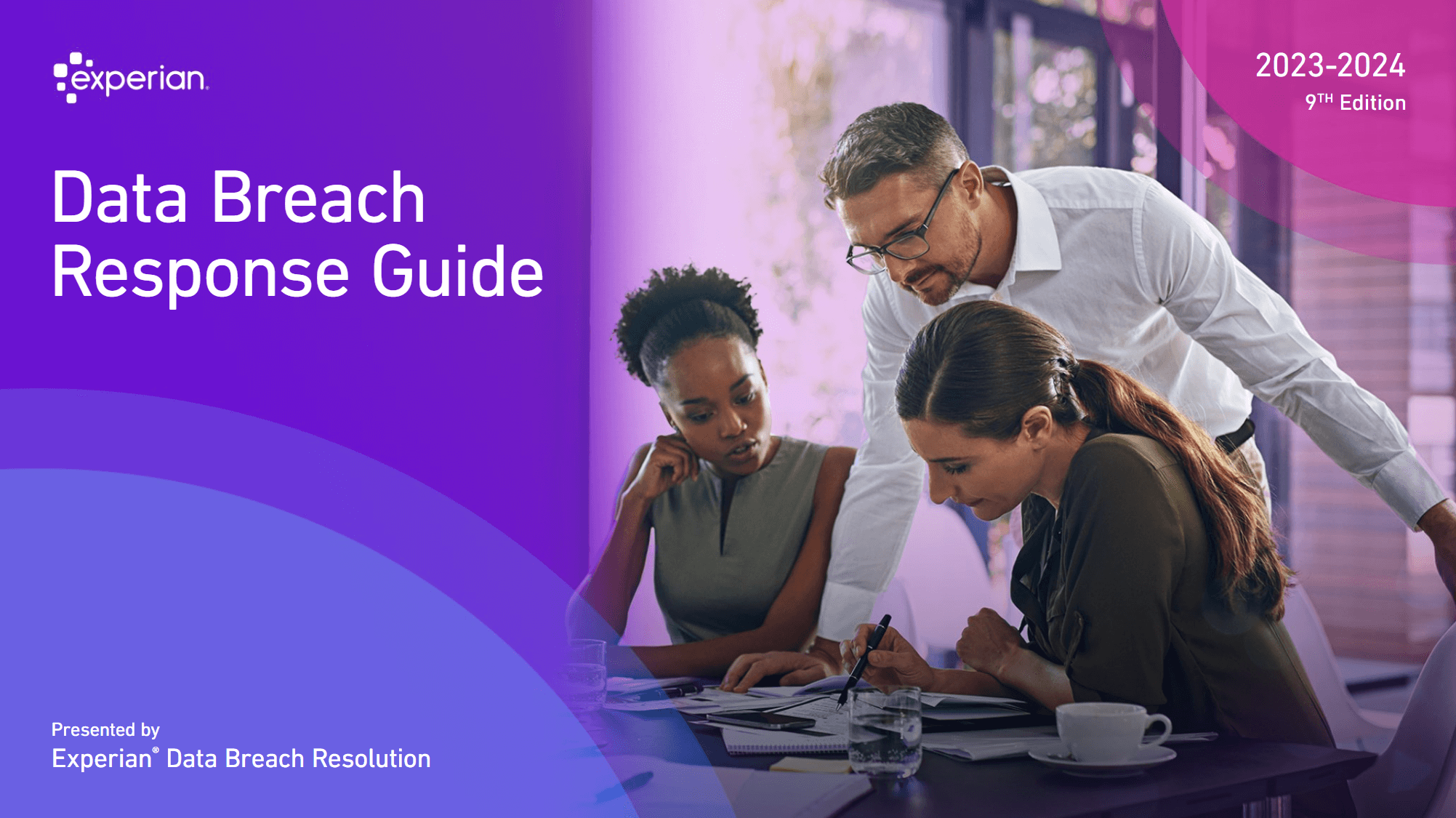 With ransomware alive and thriving and third-party breaches trending upward, it's a matter of when, not if, your organization will be the victim of a cyberattack. But even the best defenses cannot prevent all potential breaches. To beat bad actors at their game you need to always be prepared—stay on your toes and have a plan to limit the negative impact of a successful attack.
Are you ready?
The 2023-2024 Experian Data Breach Response Guide can help maximize your organization's preparedness. It's our most comprehensive guide to date and includes:
Insights into current cybersecurity trends, including third-party and supply chain breaches
Perspectives on the most at-risk industries and how they are impacted by data breaches
Proven best practices for how to create and test a successful response plan
Step-by-step guidance for responding to a data breach
How Experian services can help with breach planning and response
Cyberattacks are coming hard and fast. There's no time to let your guard down. Having a solid response plan helps your organization respond and recover faster after a data breach, and just as importantly, also helps reduce incidents: 15% fewer incidents occur on average for customers with a plan.1
Start preparing today.
View the guide
Fill out the form below to access Experian's 2023-2024 Data Breach Response Guide.
Looking for past Data Breach Response Guides?
Click below to view our past editions: