The Audience Engine makes it possible
Through Experian Marketing Services' OmniActivation™ offering powered by the Audience Engine, marketers can effectively meet today's consumers with a one-to-one message wherever they may be, whether it's through TV, online, mobile, email or direct mail. Within the audience management platform, users can quickly create custom audiences, launch addressable, cross channel campaigns, and measure a campaign's return on ad spend through robust closed-loop analytics.
Audience Engine has recently been integrated into the Experian Ascend Marketing platform. As part of the overall Experian Ascend Technology Platform, Ascend Marketing helps reduce operating costs, speed to market and improves customer experiences to drive increased conversions and decrease risk due to fewer declines.
Audience Engine capabilities
Create your addressable audience with a few clicks
Link and activate your best data by creating and sizing addressable audiences based on your CRM data, partner data, and 3rd party data available within the engine, including Experian's ConsumerView℠ data. Creating a custom audience in a couple of clicks has never been easier.
Quickly view audience insights
Gain a deeper understanding of your audience's characteristics by overlaying demographic and lifestyle segmentation data. From media planners to creative directors, the sleek infographic design style report makes it easy for the entire team to share insights, tailor creative and predict behavior.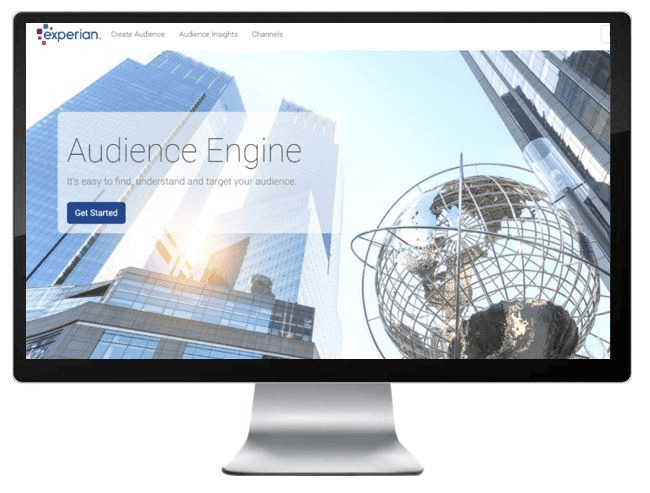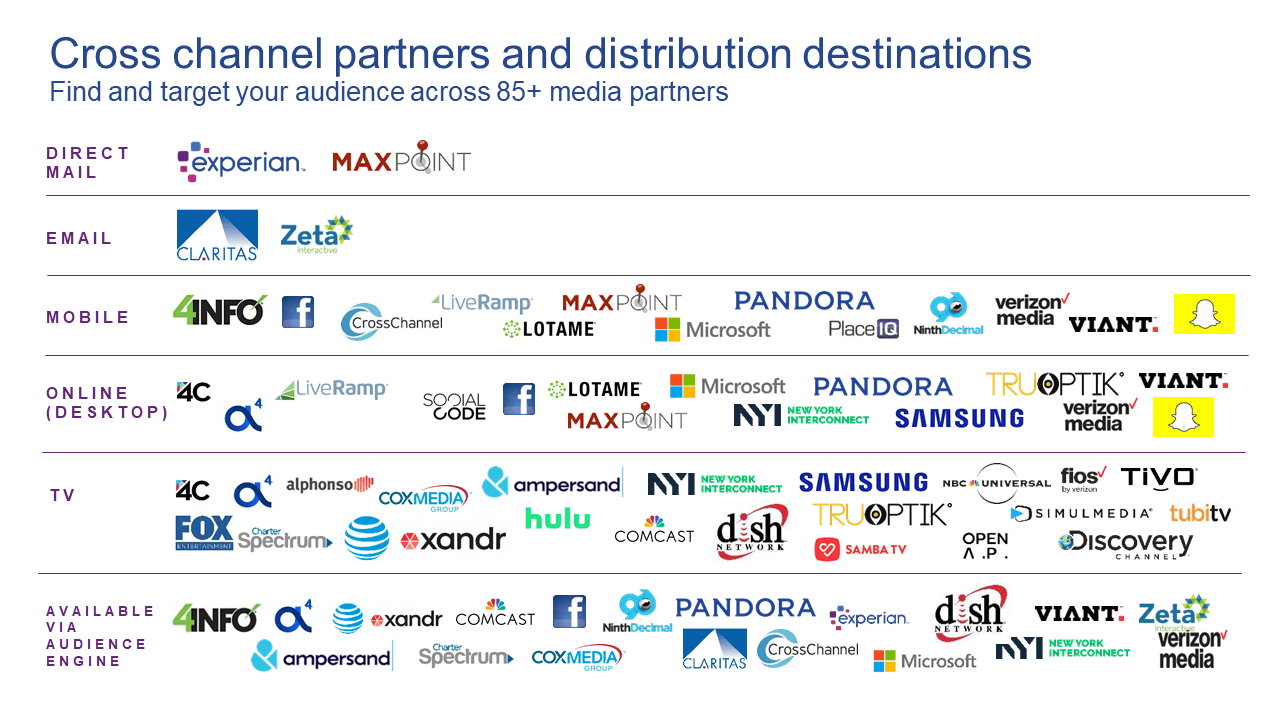 Activate your best audience across channels
Experian has direct partnerships with over 20 of the country's largest media providers across TV, online, mobile, email and direct mail. Through these relationships and the Audience Engine's distribution capabilities, advertisers can seamlessly launch cross channel, addressable campaigns.
Couple Experian's direct media partners with cookie and mobile ID distribution capabilities and the Audience Engine works in perfect orchestration with DMPs and DSPs, too.
Link in-store and online sales to your campaign
Our robust closed loop reporting is one of the most powerful tools that advertisers have at their disposal. Not only does it allow marketers to measure a campaign's return on ad spend, but also improve future marketing. It's a report you'll want to show the CMO.