Agencies, platforms and media operators rely on measurement to show ROI and validate the performance of their clients' marketing campaigns. However, using a variety of tools can be scattered and ineffective. Experian's OmniImpact is a powerful solution that addresses your measurement needs in a single, easy to use interface.
Measure your campaign to your exact specs
OmniImpact was built for organizations who want to see real business results and discover how intended consumers are connecting to campaigns. It turns measurement data into easily digestible content so you can focus on creating compelling campaigns that connect with your client's audience.
OmniImpact also offers vertical or transactional specific data for Automotive, Retail/Transactional, Website Visitation, Mobile Location Data and Financial Services which includes unique datasets and reporting pertinent to these industries.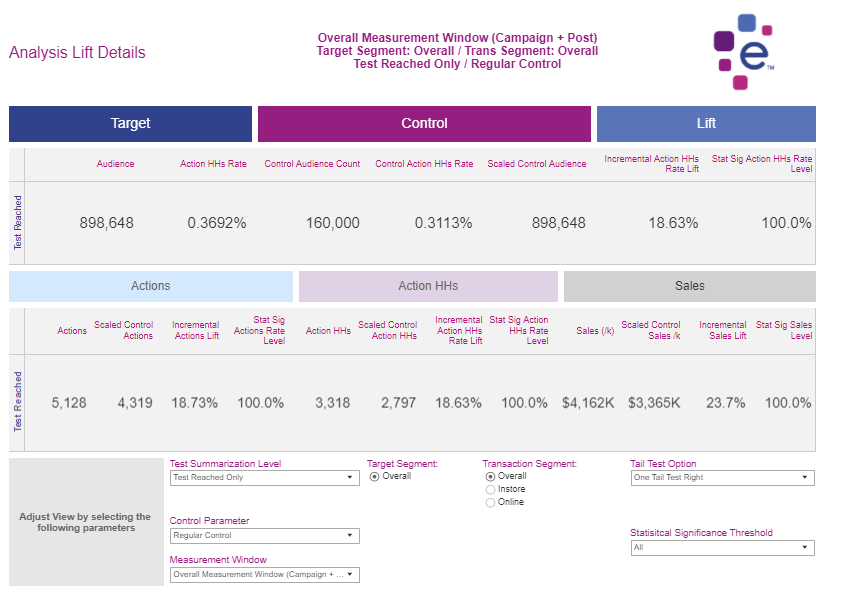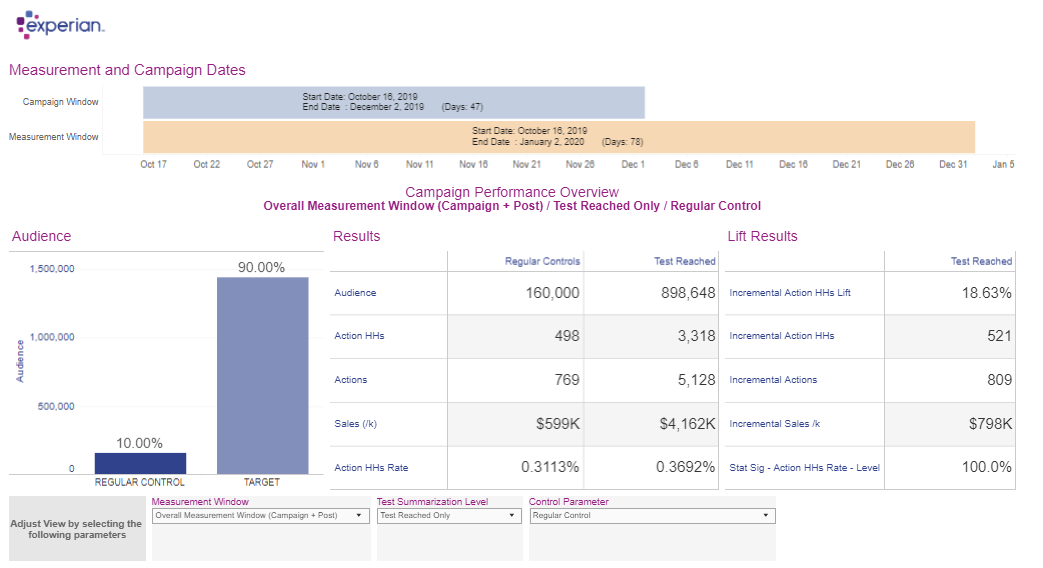 How OmniImpact is different:
Fast execution of campaign insights when you need them, during and after campaigns
Clean Room security and a privacy-compliant data environment
An intuitive, easy-to-use dashboard
Fully customizable and quick turn reporting with multiple read capabilities
Knowledgeable, accessible and responsive customer service
Why partner with Experian?

Experian is a leader in data with in-depth knowledge of marketer's needs pertaining to campaign insights and quick channel performance stats. OmniImpact will deliver your campaign measurement on your timeline, with actionable reporting that delivers results to drive your client's next campaign.
Get comprehensive capabilities through a single partner, including identity, audiences, activation and measurement.
Complete the form on the right to learn more about Experian's OmniImpact.