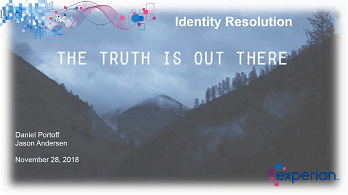 The value of identity resolution in the world of data is significant, but the concept is often oversimplified and clouded with misinformation. This has led to the creation of various myths about identity that have made life challenging for marketers who are trying to to better understand their customers.
Watch now for a robust overview of identity resolution in the data industry and the tools you'll need to break down the myths of identity.
Learn more about Experian's identity resolution solution, MarketingConnectSM here.