Does your best customer watch Shark Tank or Sharknado? When it comes to addressable TV, marketers no longer have to guess the answer to that question. Instead of relying on basic demographics or national ratings to piece together their TV strategy, advertisers can now leverage 1st, 2nd and 3rd party data to target their best customers and prospects. Like an email arrives in an inbox, brands can deliver the perfect TV ad to the exact household they want to reach through addressable TV.
Want to learn more about the power of addressable TV and how your brand can get started? View Experian Addressable TV webcast to:
Understand what addressable TV means and how it works
Learn the 6 biggest trends in the changing TV landscape and how your brand can keep up
Look at real life success stories across verticals like retail, auto, travel and CPG
Create your custom 7 step action plan to easily make your next TV campaign addressable
Prepare yourself for the programmatic TV future
Webcast viewers will also receive a complimentary copy of Experian's new addressable TV whitepaper which serves as a guide to getting started in the rapidly emerging world of addressable TV.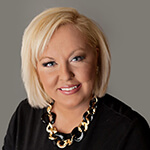 Brienna Pinnow, Addressable Advertising Product Lead
With over 10 years of experience in digital sales, operations, solution architecture and product management, Brienna has worked with some of the world's largest brands. From retail and financial services to automotive and CPG companies, Brienna has helped marketers and agencies strategize and implement effective cross-channel strategies that harness the power of audience data and analytics. As the product manager for OmniActivation and the Audience Engine, she is currently focused on helping advertisers deliver addressable audiences across channels - including email, TV, direct mail, mobile and online display.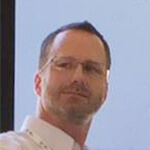 Kevin Heindl, Director of Partner and Advertiser Solutions
Playing a key role in development and sales initiatives surrounding the OmniActivation service within Experian Marketing Services, Kevin works to cultivate key alliances with strategic partners while generating sales opportunities for advertisers across all of Experian's business units. Always listening instead of waiting to talk, Kevin demonstrates an energetic consultative approach in uncovering and delivering online and offline multi-channel advertising solutions.