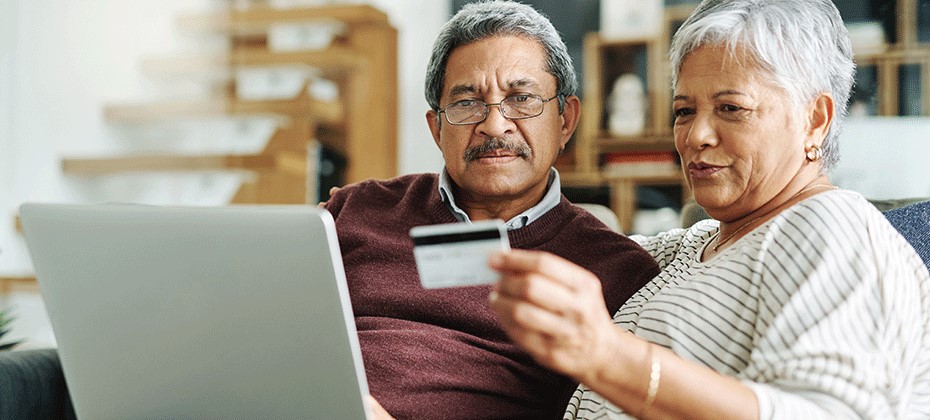 Despite positive indicators such as falling inflation rates, low unemployment, and economic growth, many Americans still feel a disconnect between the national outlook and their financial situations. This is reflected in a Pew Research Center survey, which found that inflation and healthcare affordability are the top concerns for the public. As household bills continue to exceed budgets, some patients may choose to delay care or switch to more affordable providers. To address these concerns, healthcare providers must take proactive measures to alleviate financial pressures for patients. Implementing healthcare payment plans can help patients manage care costs, making it less likely for them to forego necessary treatment. Providers that go the extra mile to improve the patient experience in this way will boost patient attraction and retention rates, reduce collection costs and improve their financial health.
Patients will shop around for providers that offer healthcare payment plans
New research by Experian Health and PYMNTS gauged the attitudes of nearly 2500 healthcare consumers who use healthcare payment plans. Unsurprisingly, patients welcome the flexibility, convenience and reassurance that payment plans give them when it comes to managing bills. This is particularly true of patients who would struggle to pay an unexpected bill. Healthcare organizations should note that up to a fifth of these patients would switch providers based on the quality of the payment experience.
Top-line findings that speak to the need for healthcare payment plans include the following:
Nearly 1 in 10 patients have used a payment plan to pay for their most recent doctor's visit.
Patients living paycheck to paycheck are most likely to need payment plans to pay healthcare-related expenses.
10% of Gen Z consumers with issues paying bills chose to use a payment plan for their most recent healthcare visit.
28% of older generations paid for their most recent healthcare visit with a payment plan after receiving an unexpected bill.
The message for providers is that patients who struggle to pay bills – especially unexpected bills – are more likely to need healthcare payment plans, and more likely to seek out a provider that offers them.
Healthcare payment plans can be a financial lifeline for patients and providers
Personalized payment plans are an effective way to address the challenges faced by patients who are unable to clear their entire medical bill in one go. For example, with PatientSimple®, patients can access a self-service portal to generate pricing estimates and explore suitable pricing plans, so they can make a more informed decision about their healthcare and how they'll pay for it. They can break down bills into smaller and more affordable payments, rather than facing the daunting prospect of a single large bill.
Using Experian Health's unmatched data and advanced analytics, PatientSimple provides a deep understanding of each patient's propensity to pay and supports informed decision-making around the optimal financial pathway for each patient. Patients can access bills and statements online, whenever they want. Not only is this more convenient for patients, but it also frees up staff to focus on more complex accounts.
Alex Harwitz, VP of Product, Digital Front Door, at Experian Health, says that leveraging healthcare payment plans to improve the patient experience leads to faster and more predictable patient collections:
"Our latest report shows that many consumers are concerned about managing their healthcare bills, so there's a major opportunity for providers to step up and help them figure out the best financial pathway. By leveraging data and automated technology, providers can identify patients that need extra assistance and direct them toward appropriate support. Providers that don't offer payment plans, estimates and other financial solutions are going to struggle to attract and retain patients that can't pay upfront, and risk more patient accounts being written off as bad debt."
Prescribe the right financial pathway with robust data and technology
Healthcare payment plans are just one way to help patients navigate their financial obligations. Providers should look for ways to make it easier for patients to see what they owe, plan out payments, and allow them to choose the most convenient way to pay at each stage of their financial journey. For example:
Patient Financial Clearance automatically screens patients prior to or at the point of service to ascertain their eligibility for Medicaid or other financial assistance. It predicts the patient's propensity to pay, then calculates the optimal payment plan.
Patient Financial Advisor and Patient Estimates give patients a pre-service, personalized breakdown of what their bill is likely to be. These draw on chargemaster data, payer contracted rates and real-time benefits information for maximum accuracy. Patients are even more likely to look for payment plans when they're hit with an unexpected bill they couldn't plan for. Offering upfront estimates together with practical payment plans promotes transparency and clarity, so patients know what to expect and are less likely to default on payments.
Lack of clarity around coverage is an additional stressor for many patients, particularly given the recent unwinding of provisions for continuous enrollment in Medicaid. Providers can use Coverage Discovery to help patients check for any unidentified or forgotten insurance coverage that could reduce their out-of-pocket expenses.
Finally, removing friction from the payment process itself can help patients complete payment without delay. Consumers increasingly rely on mobile and contactless payment tools, such as PayPal and ApplePay, and Experian Health's State of Patient Access 2.0 survey found that almost three-quarters of patients want similar online payment options to be available in healthcare. PaymentSafe® is a digital payment solution that allows providers to collect any type of payment securely and quickly. Patients can pay anytime and anywhere, with minimal fuss, while providers benefit from accelerated payments.
Patient billing is notoriously difficult for patients and providers, but the right technology can remove friction and improve the experience for everyone. Healthcare payment plans give patients the clarity and compassion they need to manage medical expenses with confidence while allowing providers to get paid sooner and reduce the cost to collect.
Discover the most effective way to deliver healthcare payment plans with Experian Health's industry-leading patient payment solutions.