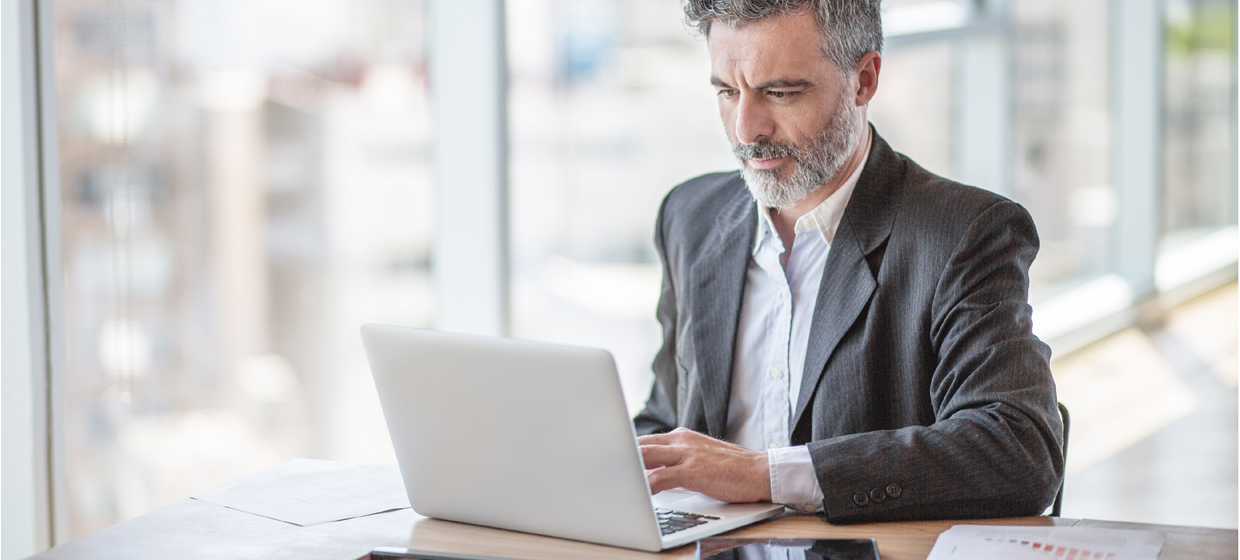 Digital tools are gradually helping to modernize healthcare, but there are still many gaps to fill when it comes to meeting critical needs. Outdated billing, payment and pricing models continue to be a hindrance for healthcare providers and patients. In an article for Chief Healthcare Executive, Tom Cox, President of Experian Health, made the case for using digital tools and online payment software to help patients better understand, manage, and live up to their financial responsibilities.
"At a hefty $140 billion price tag, medical debt in the United States is a growing crisis," Cox wrote. "There are many contributing factors, but it doesn't help that costs are often unclear upfront and confusing at best once the bill arrives, with a lack of seamless digital payment options throughout the journey."
Better digital solutions exist, including tools that provide clear, accurate pre-treatment estimates and mobile billing and payment options, but not all healthcare providers are up to speed. Meanwhile, a study by Experian Health and PYMNTS found that 60% of millennials are "very" or "extremely" interested in digital services; 61% of patients who are interested in using patient portals would change healthcare providers for more digital convenience.
Managing healthcare expenses is a growing challenge for patients
Too often, patients enter treatment without a clear understanding of what they'll be required to pay. External factors contribute here: Many patients have changed jobs and insurance coverage or have moved to high-deductible health plans that carry greater out-of-pocket expenses. Receiving a personalized estimate that shows projected costs, insurance coverage, potential discounts, and payment options helps patients anticipate costs and plan for payment.
Yet, Easing Digital Frictions in the Patient Journey, a collaborative survey of 2,333 consumers from Experian Health and PYMNTS, found that only a third of patients received cost estimates prior to their visits and another 14% only received estimates after requesting them.
Knowing out-of-pocket costs in advance matters to patients. The survey also found that 82% of patients living paycheck to paycheck with issues paying their bills consider it "very" or "extremely" important to preview out-of-pocket costs before treatment. Among patients who received surprise bills, 40% spent more on healthcare than they could afford, compared with 18% of patients who did not receive surprise bills.
A lack of modern payment options is an additional challenge. "Younger generations raised on digital banking expect immediacy and convenience in how they handle finances," Cox said. A range of choices, including digital card payments, digital wallets, or personalized payment plans, gives patients tools for managing their healthcare costs.
Online payment software removes friction and enhances the patient experience
If providers are ready to offer a better digital patient experience, where do they begin? Giving patients accurate cost estimates before treatment, at the point-of-service, and via a patient self-service portal offers greater clarity and control. Experian Health's Patient Estimates solution creates personalized cost estimates using the provider's chargemaster, claims history, payer contract terms, and the patient's insurance. Estimates may also include information on discounts, payment plans, and financial assistance where appropriate.
Patient Financial Advisor enables patients to review estimates, make payments, and even set up payment plans using their mobile devices. "Reaching patients where they are—on their mobile devices—brings the patient payment experience in line with the way people already shop, manage money, and transact in other areas of their lives," says Riley Matthews, Senior Product Manager at Experian Health. "Consumers who routinely see an upfront, detailed breakdown of costs when they order lunch delivery or hail a ride, then pay seamlessly on a mobile app, want a frictionless digital experience when they're dealing with something as consequential as healthcare."
Confusion, unexpected costs, and a lack of payment options can all slow the collection process. Patients are more likely to delay payment if they don't understand their charges—or if they aren't able to pay anytime, anywhere using the payment method of their choice. But the cost of living may also play a role – as household budgets tighten, patients may need more time and better tools to handle expenses.
"The good news is that providers have access to digital solutions that improve the patient payment experience. Implementing new technologies that provide patients with accurate cost estimates and familiar online payment options removes friction and makes it easier for patients to understand and pay their bills, which ultimately boosts the bottom line," says Berenice Navarrete, Product Director at Experian Health.
Patient experiences can speak to individual needs
By helping patients succeed at managing their healthcare costs, patient-centered payments may also help speed up collections. Digital tools help, not only by providing clear up-front estimates and easy-to-use mobile billing and payments, but also by using data to get a broader view of patients' financial situations. By better understanding individual insurance coverage and factors like a patient's propensity to pay, providers can create patient payment experiences that speak to individual needs.
"Digital solutions like Coverage Discovery and Patient Financial Clearance give insight into what a patient's insurance will cover and whether they might benefit from a payment plan," says Matthews.
Effectively communicating with patients throughout the patient journey—all the way through to payment—is an additional consideration. Automated bill reminders, self-pay options, and text or voice messages keep patients aware of outstanding bills, especially when they may need extra time to process and plan.
Improving the patient experience is part of patient care
Ultimately, billing and payment are part of patient care. When providers bring greater clarity and ease to the patient payment experience, they eliminate barriers to both treatment and payment. And while implementing digital technology requires an investment, improving the patient experience, accelerating collections, and extending care with less pain in the process is valuable to patients and providers alike.
Learn more about Patient Estimates, Patient Financial Advisor, and Experian's full suite of online payment software solutions.