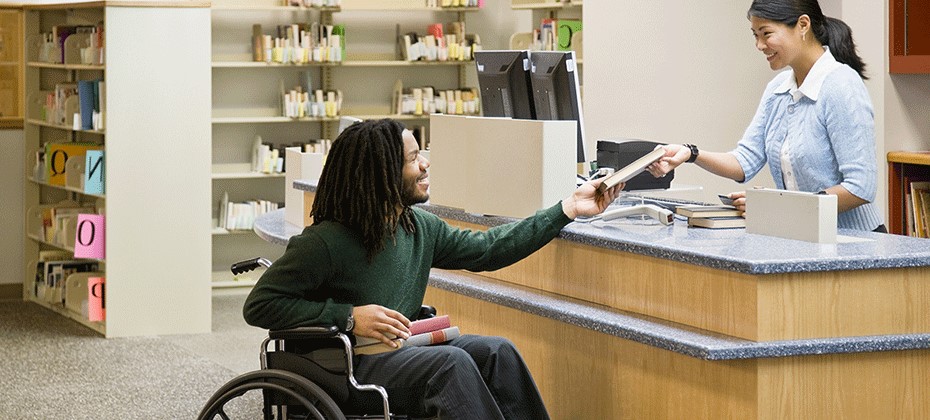 Is the digitalization of patient access services losing momentum? Experian Health's State of Patient Access 2023 survey suggests that both patients and providers feel there's still work to do to open healthcare's digital front door. Where are the gaps? And how can providers fulfill patients' digital expectations? This article looks at the advantages of offering a digital patient access experience and three technologies that can help providers stay competitive and give patients what they need and want.
What is healthcare's digital front door?
The term "digital front door" refers to the virtual gateway through which patients access healthcare services and information. It has become a synonym for patient access, encompassing the digital touchpoints patients interact with when they're booking appointments, registering for care, verifying insurance eligibility, paying for services and checking their medical records. This can include a hospital's website, mobile apps for registration and payment, patient portals, telemedicine platforms and online appointment scheduling systems.
Digital services have become an integral part of daily life, and healthcare should be no different. Patients and providers alike are seeking streamlined ways to connect and engage.
What are the benefits of opening healthcare's digital front door? 
According to the State of Patient Access survey, patients want one thing above all else: to see their doctor as soon as possible. More than three-quarters said online scheduling was a top priority. Being able to book appointments online sidesteps geographical and practical barriers to care, reduces wait times, and prevents more serious and costly health situations from arising. For providers, this is an effective route to patient loyalty as well as better health outcomes.
Opening healthcare's digital front door unlocks financial advantages, too. Registration forms can be pre-filled with verified patient data, eliminating the errors that can occur through manual processes. This saves time, effort and expense for patients and providers later. CAQH estimates that the efficiencies gained through automated processes across the entire revenue cycle, including patient access, could allow the medical industry to release savings of as much as $22.3 billion each year.
As healthcare labor challenges continue, a third of providers also noted that digital technology can help offset staff shortages, easing pressure on staff by automating repetitive tasks. Clarissa Riggins, Chief Product Officer at Experian Health, says, "For those in the healthcare industry who have been hesitant about implementing technology due to fears about replacing workers, the current staffing shortage may be the catalyst they need to change." And with a wealth of insights about service utilization and staff workflows now at their fingertips, data-driven digital services can facilitate continuous operational improvements.
Why has the digital momentum slowed?
Despite these benefits, patients report a slowdown in the digitalization of patient access. While the acceleration of the adoption of digital services seen during the pandemic could be expected to level off, survey responses from patients and providers hint at a more significant dip. Only 17% of patients think patient access has improved over the last two years, and 47% of providers say it's gotten worse.
Riggins says, "Patients have increasingly high expectations for easy and efficient tech-enabled solutions when it comes to accessing healthcare services…The bottom line is providers must prioritize updating their technology to avoid being left behind. Patients, especially younger generations, are demanding a better 'digital front door' experience or they could look elsewhere for care. In fact, Experian Health's survey found that 56% of patients who believed the access experience was worse said they would switch providers because of it."
How can healthcare providers improve their digital front door?
Fulfilling patients' digital expectations comes down to three things:
1. Quick and convenient self-scheduling
Survey results show that 76% of patients want to schedule appointments online or via a mobile device. With Experian Health's patient scheduling software, providers can offer patients the option to book, cancel and reschedule appointments from any device, at any time. This omnichannel platform acts as the central scheduling hub across an entire health system. Self-service scheduling and integrated text and IVR outreach campaigns reduce the number of calls to agents. And for those calls that are needed, guided search makes scheduling quicker and easier.
2. Mobile-enabled patient registration
Data from Experian Health and PYMNTS found that a third of patients chose to fill out registration forms for their most recent healthcare visit using digital methods, while 61% said they'd consider switching providers to one that could let them manage care through a patient portal. Aside from boosting patient engagement, automated registration also reduces the risk of denied claims, by preventing data entry errors that occur during patient registration. With Experian Health's patient intake software, providers can simplify registration for a better patient experience, reduced administrative costs and fewer denied claims.
3. Anytime, anywhere payments
More than seven in ten patients say they want to be able to pay for healthcare using online or mobile methods. But before that, they also want to know in advance how much their bill is likely to be. The survey suggests that providers still struggle to deliver accurate, upfront cost estimates to patients. With tools like Patient Financial Advisor, Patient Estimates and self-service payment options, providers can help patients navigate the financial side of their healthcare journey, resulting in prompter payments and more positive reviews.
Implementing new systems and tools can be daunting, but with the support of an expert vendor, providers can deliver the convenience and choice that patients demand in the most efficient and cost-effective way. As labor costs continue to rise, now is the time to invest in digital technology to ease pressure on staff, increase patient engagement and safeguard revenue going forward.
Discover how Experian Health is helping to open healthcare's digital front door with comprehensive patient access solutions.