Pivotal Growth — A Path to Modernization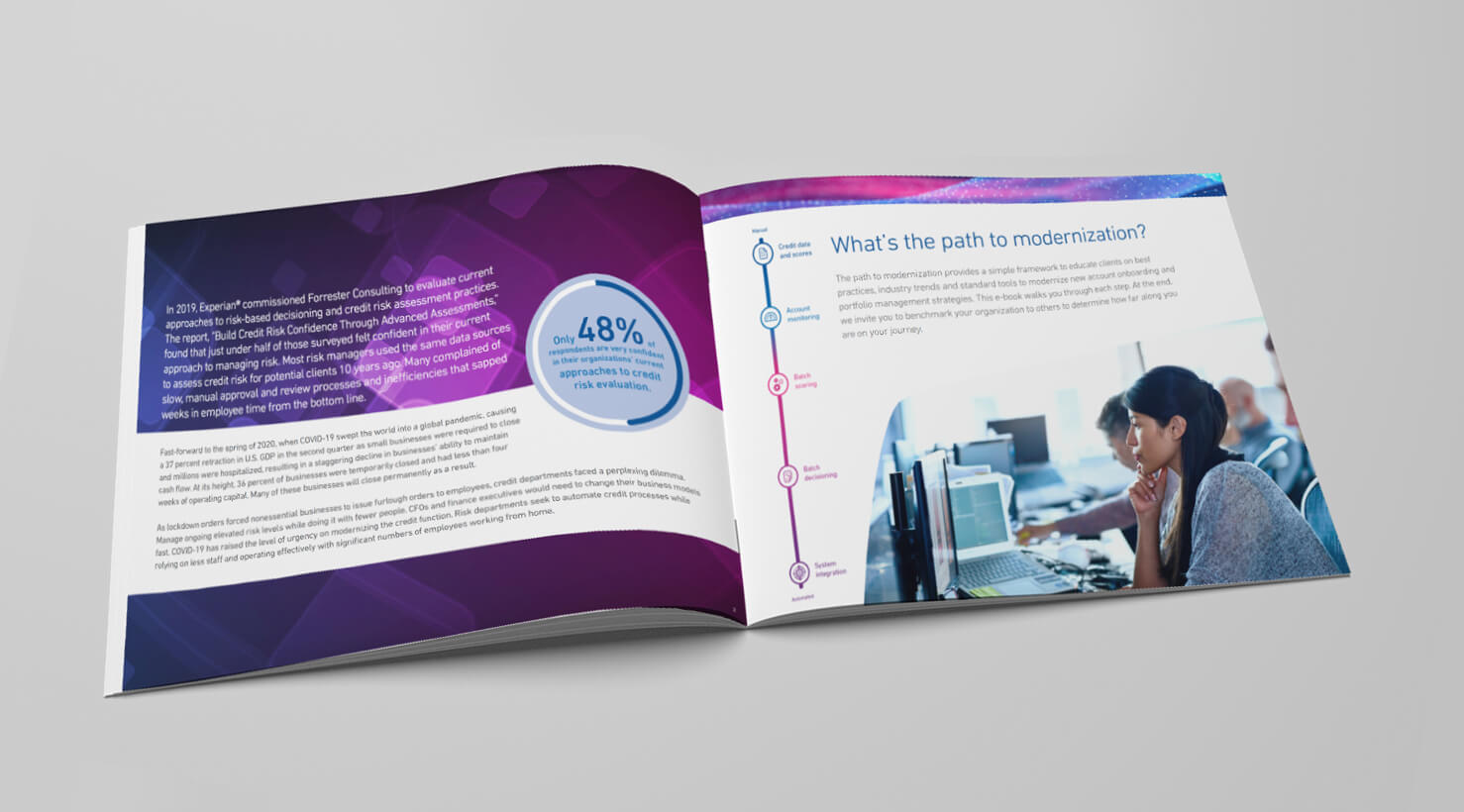 Assessing risk in the new normal requires credit departments to make fast, accurate decisions. But many organizations are finding themselves bogged down by manual processes and inefficient workflows. With business uncertainty growing, the urgency has raised for credit departments to modernize and mitigate credit risk more effectively. 

This eBook contains a simple framework to modernize your credit assessment process. Its contents will educate you on best practices, industry trends, and standard tools to innovate new account onboarding and portfolio management strategies. 
Download this eBook for best practices on:
Credit data and scores
Batch decisioning
Custom models and machine-learned scores
Account monitoring
Benchmarking your organization