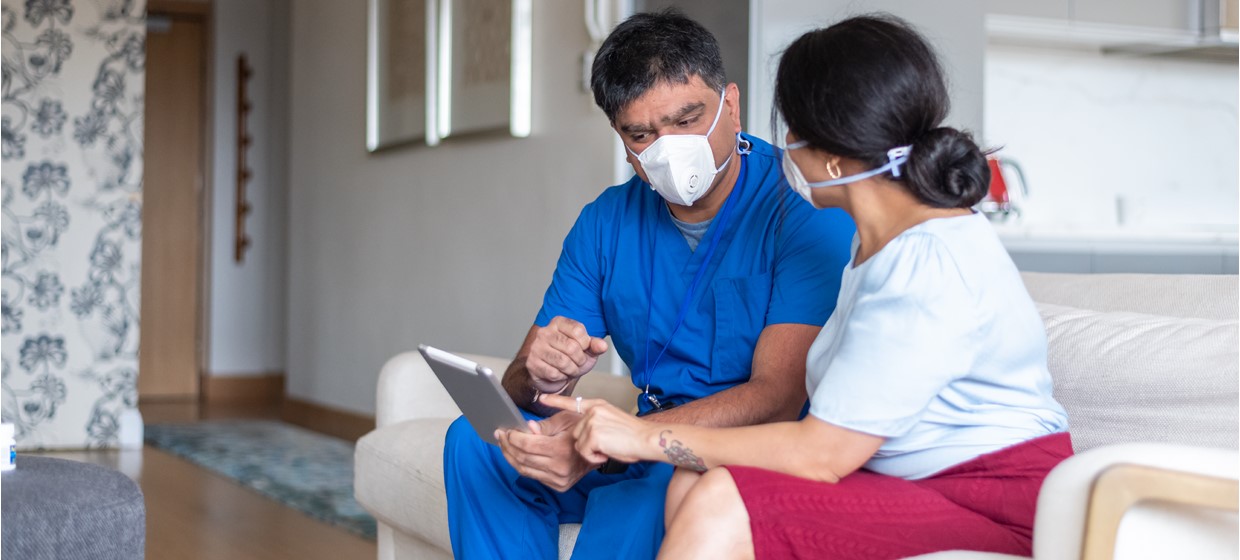 Record numbers of patients are putting off healthcare treatments because of concerns about cost. In January 2023, Gallup reported that 38% of those polled had postponed medical care in the previous year, with 27% saying they were delaying treatment for a serious condition. The figures are the highest seen in the 22 years since the poll began. There have also been reports of individuals rationing prescription drugs to save money. Inflation may have settled since the highs of last year, but patients continue to worry about rising healthcare costs as household bills continue to climb, leaving little room for unplanned expenses.
The problem for many patients is that they know healthcare is likely to be expensive, but they don't always know exactly how much they'll owe. And if they don't receive accurate pricing estimates before care, how can they plan their payments? The answer for many is: they can't.
A joint report by Experian Health and PYMNTS, "The Healthcare Conundrum: The Impact of Unexpected Patient Costs on Care," found that 19% of patients had spent more on healthcare than they could afford in the previous year, while 32% of higher earners would opt to change provider to one that offered more transparent pricing. This article gives a snapshot of the report's findings and looks at what providers can do in response to rising healthcare costs and the problem of surprise billing.
1. Patients are postponing care due to rising healthcare costs
According to The Healthcare Conundrum report, nearly half of consumers who canceled a healthcare appointment or procedure in the previous year did so because of costs. Millennials and consumers living from one paycheck to the next were most likely to cancel appointments after receiving a high estimate.
Postponing or avoiding care can have a major impact on patient health. Undiagnosed or untreated medical conditions may worsen, leading to an escalation in symptoms that require even more expensive treatments, which exacerbates the initial problem. This has a major impact on the patient's physical and financial wellbeing. For providers, cancellations and delays cause workflow disruptions, wasted clinician time, and lost revenue, as care can't be delivered efficiently.
There have been legislative efforts to tackle surprise medical billing, largely through the requirement on providers to provide upfront price estimates to patients. Experian Health and Cleverley + Associates teamed up to help providers meet their obligations under the Hospital Price Transparency Rule and give patients clear and accurate estimates.
Experian Health's contribution to this partnership is in helping providers deliver clear and accurate pre-service pricing estimates to patients. Patient Estimates generates cost estimates using chargemaster data, claims history, payer contract details and insurance information. The estimates are sent to patients via a user-friendly, self-service portal, incorporating relevant discounts and payment plans for an accurate estimate of out-of-pocket expenses.
2. Patients are switching providers in search of a better patient payment experience
Patient attrition is another concern for providers, as incorrect cost estimates and surprise bills cause patients to switch to different providers. Around 60% of patients who'd received poor estimates or unexpected bills said they'd consider switching to a provider that offers a better payment experience. As many as 26% of patients who paid out-of-pocket medical expenses said they would switch providers, with this rising to 41% among millennials.
The message for providers is clear: if they want to remain competitive, they need to offer the best possible financial experience to healthcare consumers. In Experian Health's State of Patient Access survey in 2023, nearly 90% of patients said they wanted an accurate pre-treatment estimate, yet less than a third actually received one. Patients repeatedly indicate a desire for a frictionless consumer experience, with quick and convenient ways to pay. Automated patient estimates and digital patient payment solutions should be part of that offer.
Patients also welcome clarity about their financial pathway. Providers can draw on data analytics to assess each patient's financial situation and offer recommendations and options that fit their specific circumstances. For example, Patient Financial Clearance helps providers determine which patients have the ability to pay upfront, and which may need financial assistance or payment plans. They can use this information to guide them to the right pathway quickly and efficiently. It's a more compassionate experience for patients, and saves providers from chasing the wrong accounts, which leads to lost revenue.
Similarly, Coverage Discovery can help fill in the gaps when it comes to the patient's insurance, by tracking any missing or forgotten coverage. This can drastically reduce the patient's out-of-pocket expenses, while maximizing reimbursement for providers.
3. Patients want personalized payment plans and easy payment options
The report highlights that what patients really want is to spend as little time as possible thinking about financial burdens when they need medical treatment. They want clear, easy-to-grasp financial information at relevant points throughout their healthcare journey. Providers that offer a patient-centered financial experience with personalized payment plans are likely to boost patient retention and get paid faster.
PatientSimple uses Experian's unmatched datasets to identify the optimal financial pathway for consumers and guide them through the process using a consumer-friendly and mobile-compatible self-service portal. Patients can choose to pay in full or through payment plans. Other options include digital statements, automatic email notifications about due payments, guest pay options, estimates and information about qualifying for financial assistance. And because clear, compassionate communication is so important, it also allows providers to send personalized messages that make the whole payment process easier for patients to navigate.
Embracing tech as rising healthcare costs compound
As rising healthcare costs bump up against staffing shortages, an aging population and changing reimbursement protocols, providers will struggle to meet their patients' needs and expectations without digital revenue cycle technology. The Healthcare Conundrum: The Impact of Unexpected Patient Costs on Care offers insights into the challenge of surprise billing to help providers determine the most appropriate actions to take to support the communities they serve.
Download the full report and find out more about Experian Health's price transparency solutions, from compliance to consumer-centered payments.