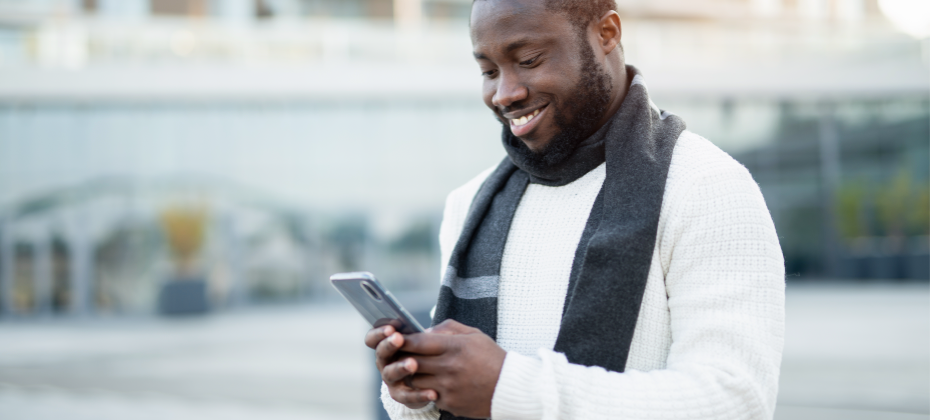 The digitization of healthcare hasn't necessarily translated to better patient access, according to recent findings. Shockingly, almost half of healthcare providers and a fifth of patients have reported that gaining access to care has actually become more challenging in the past two years. Despite significant technological investment, it appears there is still room for improvement when it comes to ensuring patients receive the care they need in a timely, efficient manner. Experian Health's latest investigation into the state of patient access reveals that patients and providers are enthusiastic about maintaining the digital momentum, but still see room for improvement.
The State of Patient Access 2023 – the Digital Front Door is the third in a series of reports that began in 2020. This survey looks at trends, challenges and priorities when it comes to patient access. The new report reveals findings from a survey carried out in December 2022 – which involved more than 1,000 patients and more than 200 healthcare providers across the U.S.
As patients become increasingly tech-savvy, their expectations for a streamlined healthcare experience are evolving. It's no longer enough for healthcare providers to offer traditional services – patients now expect digital patient access services to be standard. Providers recognize the advantages of digitalization but remain sensitive to the operational challenges. This article highlights three areas of opportunity for providers to not only open their digital front door, but also secure a competitive advantage for years to come.
The State of Patient Access 2023 report is based on a new survey, fielded in December 2022, that gathered responses from 202 healthcare professionals responsible for patient access and 1,001 patients who engaged in care for themselves or a dependent in 2022. It is the third survey in a series fielded by Experian Health since 2020.

Download the report
Opportunity 1: continue to expand digital options in patient access
56% of patients want more digital options for managing their care
69% of providers agree that mobile access is important to patients
Both patients and providers want access to be streamlined and efficient. Providers recognize that patients are looking for more digital options, though some are concerned about their current technology's ability to meet demand. This perhaps explains why nearly half intend to invest in digital technology in the next six months.
Providers that leverage technology to reduce friction at patient intake will secure a competitive edge. Beyond delivering a better patient experience, providers see digitalization as a route to operational efficiency, increased capacity and better resource management. 36% of respondents are more optimistic about the state of patient access in 2023, thanks to technology offsetting ongoing staffing shortages.
Opportunity 2: implement online self-scheduling to remove barriers to care
78% of patients who think patient access has worsened say the biggest challenge is seeing a doctor quickly
40% of providers have implemented self-scheduling within the past year
Speed is the greatest access challenge for patients. In fact, "Seeing a practitioner quickly" has stayed at No. 1 on the patients' "most challenging" list for the past three years, trending up every year. Patients that think access is worse blame slow scheduling processes, while those that think access is better attribute this to faster scheduling. Meanwhile, providers say that getting patients to engage with digital services so they can see a doctor quickly is their top priority. This points to a huge opportunity for providers to implement scheduling technology that closes this gap, since 56% of patients who think access is worse would switch providers because of this issue.
Online self-scheduling gives patients the freedom to book and cancel appointments at their convenience, eliminating the hassle of picking up the phone or waiting on hold. Providers benefit from reduced administration errors, no-shows, and denied claims. With smart integration into scheduling protocols, every timeslot can be filled so patients can see their doctor sooner.
Opportunity 3: simplify the financial experience for patients
26% of patients say paying for healthcare is worse than previous years
63% of providers believe patients frequently postpone care due to the cost of care
A third opportunity encompasses the patient's financial journey. Giving patients more power over their payment options is becoming increasingly vital. This is particularly true for younger generations who prioritize digital payment solutions. As these demographics continue to seek more convenient, flexible, and varied payment methods, it will be critical for healthcare providers to address these concerns in order to foster long-term patient satisfaction.
Simplifying the experience with accurate pre-care estimates, early payment plans, digital payment options and patient portals means patients will find it easier to pay their bills. Price estimates, in particular, have become increasingly important to nearly 90% of patients; however, the survey reveals that less than a third of patients are actually receiving it before their appointment. This highlights the urgent need for healthcare providers to prioritize transparency and provide clear pricing well in advance.
By adopting frictionless payments, healthcare providers can reap many benefits. One major perk is that patients are less likely to put off medical care when the payment process is simple and smooth. Not only that, but providers can expect to see faster collections and a boost in their bottom line. Plus, leveraging digital technology can streamline mundane back-office tasks, leaving staff with more time to focus on other important work.
Embrace digital patient access to secure long-term patient loyalty
Navigating the pandemic, staffing shortages, and economic volatility has been a bumpy ride for healthcare providers. But amidst the turbulence, one silver lining has emerged: the power of digital technology to enhance patient access. Experian Health's three surveys show that providers have worked hard since 2020 to reduce friction in patient access, and are seeing the pay-off in higher patient satisfaction.
But there's still work to do. Providers that leverage technology to deliver convenience, transparency and potentially reduced costs to patients will be rewarded with loyalty, and better financial performance in the long run.
Download The State of Patient Access 2023 – the Digital Front Door to see the full results.