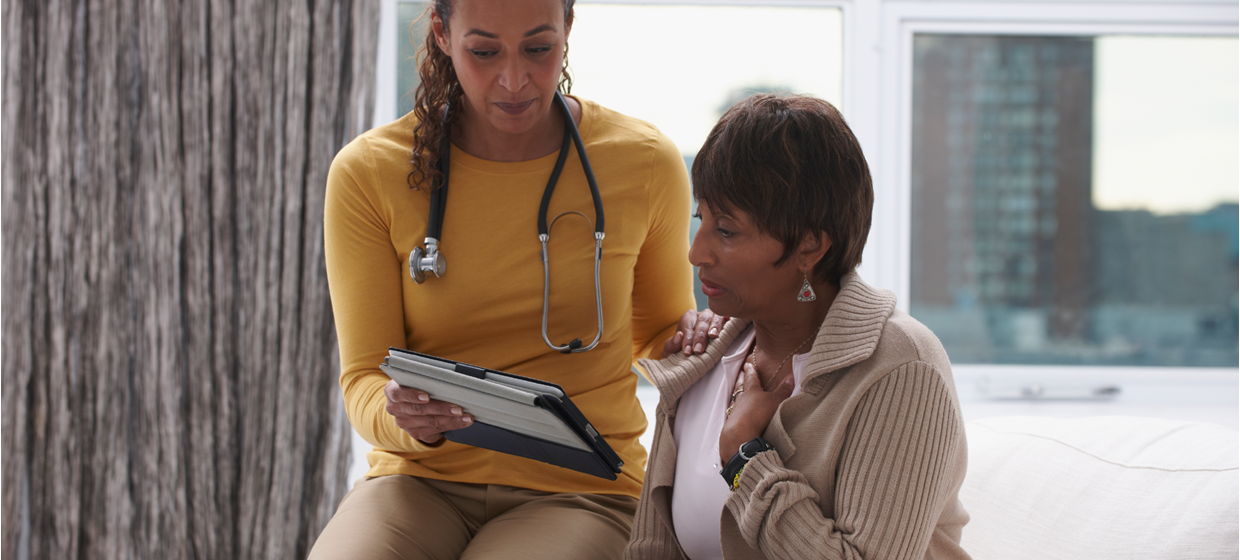 On April 1, 2023, millions of Medicaid recipients are set to lose coverage as the U.S. government's COVID-19 public health emergency (PHE) expires. The Kaiser Family Foundation estimates that 5.3 to 14.2 million people will lose Medicaid coverage as the continuous enrollment provision of the PHE ends. Of this group, 6.8 million may be eligible to re-apply for Medicaid, but in the immediate term, it falls to patients and providers to sort through coverage questions, navigate charity and Medicaid eligibility, and keep bills out of collections.
Mindy Pankoke, Senior Product Manager at Experian Health, shares her insights on how Patient Financial Clearance and other digital solutions can help providers and patients cut through the confusion to achieve the best healthcare and financial outcomes during this time.
Q1: The public health emergency is ending on April 1, which means that many will lose Medicaid coverage. How will this impact providers and patients?
"Patients who qualified for Medicaid under the Public Health Emergency requirements during COVID will be dropped from Medicaid on April 1, leaving them without coverage," explains Pankoke. "Healthcare organizations have been trying to reach out proactively to pre-enroll some of these patients, but others may not know what their options are or may show up to receive care without realizing they no longer have coverage."
Patients will face a range of financial challenges. "Self-pay patients may defer treatment, which could keep them from receiving the care they need and may ultimately lead to more costly hospital visits," Pankoke says. "Also, patients may be confused about what's happened to their coverage and what their options might be going forward. If they end up being responsible for paying out of pocket for care, some may have to choose between paying their medical bills and paying for food or utilities."
Providers will see a surge in patients needing help after losing Medicaid coverage
With millions of patients in flux, providers will need to dedicate time and attention to helping patients sort through their concerns, including:
Confirming whether Medicaid coverage is still in force
Verifying coverage with new insurance
Determining eligibility to re-enroll in Medicaid
Qualifying patients for full or partial charity care
Explaining patient financial responsibility and working out payment plans
Managing billing and collections with a higher volume of accounts in AR
Optimizing outcomes so that patients get the best care possible and providers end up with the least amount of bad debt
Time is a critical element. Lengthy processes and administrative delays are likely to increase patient stress levels. Meanwhile, many providers face industry-wide staffing shortages. Time-consuming manual processes, multiplied by a sudden surge of affected patients, could quickly become overwhelming for staff.
"For providers, this could be a hard situation to navigate," says Pankoke. "At the same time, it gives providers an opportunity to come through for patients in a moment of need. Being able to identify patients who need assistance and offering them help can be powerful."
Q2: That raises an important question: How can providers create a compassionate experience for patients?
"I think awareness is one place to start: making sure your staff knows this change is coming and that they understand the impact," Pankoke says. "Your staff are the ones who'll be working with patients personally when they come in and find out they no longer have Medicaid coverage."
But compassion doesn't end there. "Many providers already have charity programs in place to provide relief for patients who can't afford care," says Pankoke. "The challenge lies in identifying the patients who need that charity assistance and connecting them to the help that's available, while also learning which patients may still qualify for Medicaid and need help to re-enroll. Patient Financial Clearance uses credit and non-credit data to identify patients who may still be eligible for Medicaid, as well as self-pay patients who may qualify for charity assistance." Using data-driven digital tools to quickly and proactively size up patient financial needs and offer personalized help can make the patient experience more humane. "Making these steps easier is another piece of being compassionate."
Q3: Screening for charity can be complicated, especially when new regulations are introduced – how do providers streamline this process?
"My best advice is to embrace your charity programs and use a partner like Experian Health to help you automate the financial assistance screening process," says Pankoke. "Patient Financial Clearance removes the manual screening for the likelihood to qualify for your charity programs and Medicaid.  It can automate the document-gathering in a patient-friendly way, and speed up the process to extend charity assistance, or work to enroll those likely to qualify for Medicaid early on before patients go through a costly uncollectable experience."
Automating these processes doesn't have to be onerous. "Clients can provide their charity policy  requirements to Experian Health and let our expert consultants help to create the most effective and efficient workflows for Medicaid and charity screening both  up-front and as back-end scrubs."
Pankoke also urges providers to consider patient self-screening options as well: "Providers should consider other options aside from paper applications.  We've seen clients shrink the application process from 60 days of paperwork down to 3.5 days by enabling patient self-screening options via text.  This creates a better experience for the patient and hospital staff."
Q4: What else can providers do to help patients manage the cost of care?
Providers can focus their resources on improving the patient's financial journey—for all patients, not just those who are struggling with their Medicaid status. Pankoke's suggestions:
Reach patients on their preferred channels – "Providers can empower patients with less paper-heavy ways to apply for financial assistance. Text and online applications embedded on your website or patient portal put the power into the patient's hands using the channels they prefer." Providers can also offer patients the ability to make payments right from their mobile devices using Patient Financial Advisor, making it easier to pay outstanding bills anytime and anywhere.
Use data to gain insight into patient finances and offer personalized options – "In addition to screening for possible charity and Medicaid eligibility, Experian data enables providers to offer realistic payment plan options that consider how much the patient is likely to afford, enabling patients to bite off what they can chew with higher likelihoods of making payments successfully."
Customize collections – Sending patients who are struggling to collections may not be cost-effective or compassionate. "Providers don't want to hound people for payment if the patient is having trouble covering their basic expenses and could qualify for Medicaid or charity care," says Pankoke. Using Collections Optimization Manager, providers can tailor collections processes to their own specific needs. "A partner who is agnostic to your in-house and early-out agencies can help you manage, monitor, and optimize agency performance for maximum revenue."
Providers who are concerned about upcoming shifts to Medicaid coverage may want to consider leveraging solutions like Patient Financial Clearance, Collections Optimization Manager and Patient Financial Advisor to help them meet this challenge—along with the many challenges of managing patient financial needs in a rapidly-changing world.