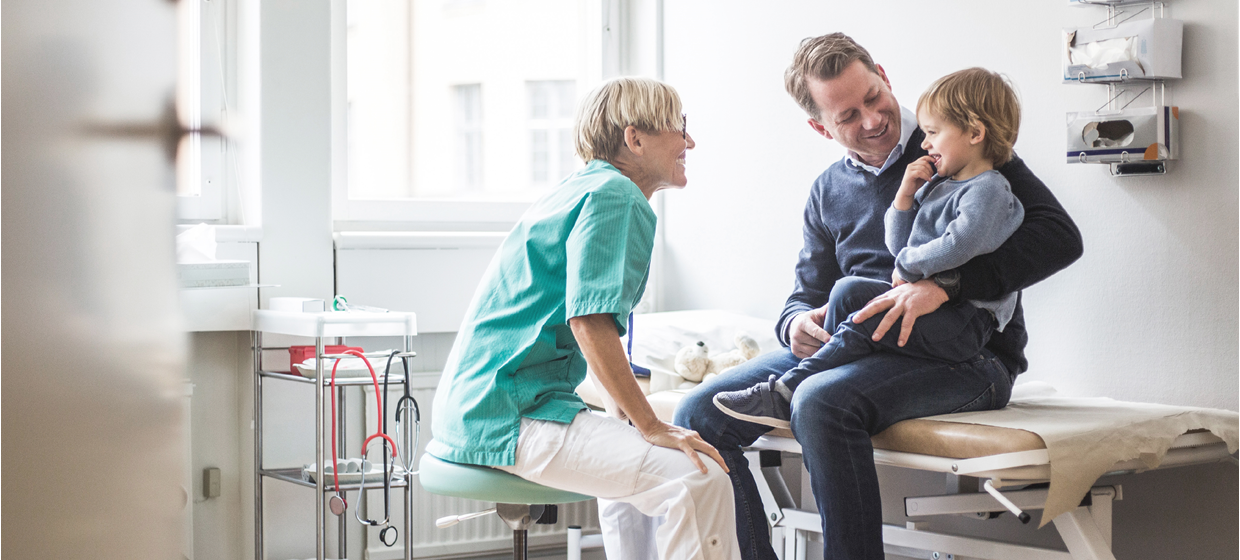 As household finances tighten, providers face a growing challenge to address patients' financial needs while caring for their health. A new survey from LendingClub and PYMNTS found that 64% of Americans live paycheck-to-paycheck. That leaves little or no room for healthcare expenses and could mean there's less in savings to tap as well. Healthcare organizations will need to take extra steps to provide patients with financial support during tough times.
Survey results match up with Kaiser Family Foundation data on healthcare affordability. KFF found that 41% of Americans currently carry some form of medical or dental debt:
24% have bills that are past due or that they're unable to pay
21% are paying providers directly over time
17% owe a bank, collection agency, or other lenders
17% have credit card bills
10% owe a friend or family member
"The idea that patients are willing and able to access the healthcare they need regardless of cost is not in line with economic realities," says Alex Harwitz, Experian Health's VP of Product, Digital Front Door. "But patients and providers may be encouraged to know that there are many digital solutions that can improve access to financial information and provide personalized pathways to meeting healthcare costs, so patients don't have to go without needed care—or end up with medical debt they can't manage and the massive stress that goes with it. By helping patients deal with the financial aspect of getting care and offering patient-centric payments, providers can also reduce the need for collections and bad debt."
How does a paycheck-to-paycheck reality affect healthcare and how can providers better support their patients? Here are a few things to consider:
1. There may not be enough money to cover unexpected medical expenses.

Roughly half of the adults in the KFF study – including three in ten who do not currently have healthcare debt – are at risk of falling into debt. These respondents say they would be unable to pay a $500 unexpected medical bill without borrowing money.
Identifying patients who might need additional information or help is one way providers can offer support. Coverage Discovery finds a patient's available insurance coverage, including billable commercial insurance that may have been unknown or forgotten, and potential Medicare or Medicaid coverage, so both patients and providers get a clearer picture of what insurance will pay.
Patient Financial Clearance is an automated solution that determines which patients are most likely to be able to pay prior to service and which patients might benefit from a payment plan or financial assistance. This solution helps healthcare organizations provide empathetic and supportive financial counseling by allowing staff to connect patients to the assistance programs they qualify for, and can even auto-enroll them. Because Patient Financial Clearance provides this information in real-time, providers can begin a conversation about costs and offer help early in the process when patients can benefit most.
2. Healthcare costs are difficult for patients to gauge.
While the average consumer may be able to ballpark the cost of a new car or refrigerator, many can't accurately predict the cost of a medical or dental procedure. Patients may not know what a complex procedure entails, what the charges for each line item might be, and what insurance will or will not cover.
Facing the unknown can trigger anxiety, especially when finances are tight. Increasingly, providers are stepping up with pre-treatment estimates that give patients information about what their expected costs will be—even more so as new regulations require providers to share pricing information with patients and provide detailed cost estimates in advance of service. Patient Estimates is a web-based price transparency tool that generates accurate cost estimates patients can review prior to treatment, to help them understand their anticipated costs and begin planning for payment.
3. Patients who don't think they can afford healthcare costs may avoid getting treatment.
Providing accurate cost estimates is a critical first step, but with so many patients living paycheck to paycheck, estimates alone aren't always enough. A 2022 survey from Experian Health and PYMNTS found that 60% of patients living paycheck to paycheck with issues paying their bills have canceled a healthcare appointment after receiving a high estimate, as have three in four millennials.
"Providing patients with accurate cost estimates in advance of treatment is important to helping them understand and manage healthcare costs," says Harwitz. "But adding digital tools that can help providers and patients explore their options is an equally important next step. Following through with additional support regarding insurance coverage, payment plans, and financial assistance can help ensure that patients don't forgo needed care due to financial concerns."
PatientSimple is a self-service portal that allows patients to generate cost estimates, pay their balances using a card on file, set up payment plans, view and update insurance information, and apply for charity care. Behind the scenes, PatientSimple uses advanced analytics and Experian data to identify options for each patient, providing personalized support that can ease the patient's financial journey.
Self-service digital tools are the key to providing better support for patients.

Self-service tools empower patients to manage their healthcare expenses. Patients living paycheck to paycheck appreciate digital tools that help them work through estimates and bills. Digital tools like PatientSimple and Patient Financial Advisor, which provides mobile access to pre-service estimates and payment options, give patients access to financial information where they're most likely to use it: on a computer or mobile device.
"Solutions like PatientSimple and Patient Financial Advisor use data analytics to create personalized options that take a patient's insurance coverage and financial situation into account," says Harwitz. "Patients are not only getting a user-friendly interface, but also powerful support to navigate complex healthcare finances."
Financial health is inseparable from patient health.
"The financial challenges facing patients living paycheck to paycheck and the providers working to serve them are increasing," says Harwitz. "Fortunately, digital tools can provide real support for both patients and providers: pre-treatment estimates, digital access to insurance coverage and billing information, and personalized payment recommendations powered by data analytics. Automated processes mean these additional capabilities are available in real-time and don't place a massive burden on human resources."
Helping patients mind their financial health is good for providers' bottom lines: It's key to maintaining revenue and avoiding costly collections and bad debt. Moreover, supporting patients' financial well-being is an integral part of providing effective healthcare in the current economy. By recognizing financial realities and improving the patient payment experience, providers can help ensure that financial health enables patient health.
Learn more about how Experian Health can help healthcare organizations better support their patients and improve the patient experience.