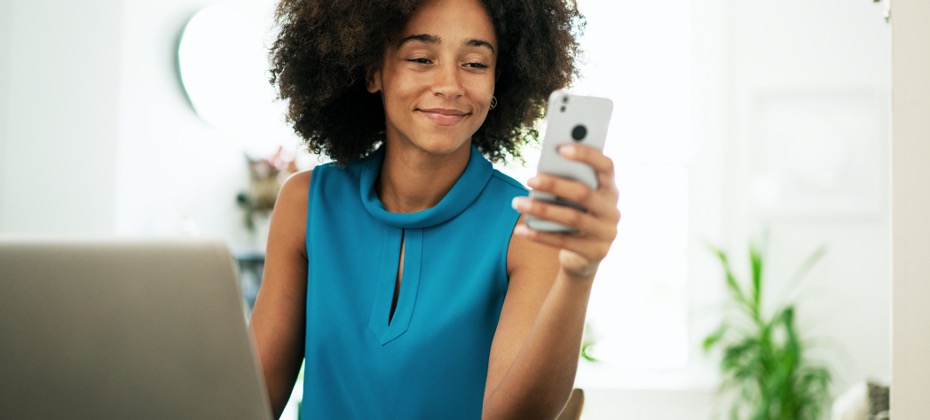 A little over a year ago, Experian Health surveyed healthcare providers for a snapshot of their views on the digitalization of patient access, and the importance of healthcare collections. At the start of the COVID-19 pandemic, patient collections emerged as a top priority, the result of rising unemployment and competing consumer demands that impeded patients' ability to pay. By June 2021, provider attitudes had changed. Our follow-up State of Patient Access 2.0 survey revealed that patient collections were no longer the number one concern for healthcare providers. Patient perceptions of the billing process have improved too.
In our latest Interview with the Expert, Matt Baltzer, Senior Director of Product Management at Experian Health, explains why providers feel more confident about patient collections. He also discusses how automated healthcare solutions can help providers shore up these gains and optimize healthcare collections – especially as consumer behavior returns to pre-pandemic patterns.
Watch the interview below:
Why are healthcare collections no longer the number one concern for providers?
In the six months between the two surveys, the number of providers saying they were "concerned or very concerned" about collecting payments from patients dropped from 50% to 41%. Baltzer explains that during this time, collection rates were relatively steady (when adjusted for volume), and providers received fewer calls about patient balances. Currently, the bigger concern for both providers and patients is to determine patients' coverage status quickly and accurately.
There are three main reasons for this shift. Firstly, multiple rounds of stimulus payments issued by the government helped consumers pay down their debts, including medical bills. Secondly, the pandemic caused a drop in consumer spending on travel, entertainment and dining out, which meant credit card usage was lower than pre-pandemic levels. Consumers had more cash available to pay healthcare bills. And thirdly, employment rates have started to recover. Around the time of the first survey, providers were faced with a surge in patients who had suddenly lost employer-based coverage, but as unemployment levels improve again, this is less of an issue. Those still affected by job losses have been able to access expanded government support, such as Medicaid.
How should providers prepare as consumer spending returns to pre-pandemic levels?
As Americans start to return to previous consumer habits and routines, household spending is likely to increase, which could squeeze medical bills again. Baltzer explains that "as we see stimulus programs winding down, and discretionary spending options increase, we can expect to see an increase in the utilization of revolving credit lines. For most consumers, that will mean it's more difficult to meet unplanned out-of-pocket obligations."
Prior to the pandemic, a survey by the U.S. Federal Reserve found that 40% of Americans struggle to find $400 to pay for an unexpected bill. This means providers may not be able to rely on the steady collection rates seen in recent months. While efforts to improve transparency will help patients prepare for possible financial obligations, many providers are going further, implementing the right data, tools, and strategies to understand and address each consumer's unique situation, making it as easy as possible for patients to pay.
Baltzer says: "Data can help drive attention to the accounts with a higher likelihood to pay. This means you can identify those who just need a little more time to pay, and then help those truly in need of charity support. Things can change quickly, and having fresh, accurate data will be essential. Now is not the time to take our eyes off the ball, as the game may shift quickly."
With access to reliable and comprehensive consumer data and automated patient collections solutions, providers can tailor the patient experience according to individual needs and preferences. They can create a more empathetic financial experience, with upfront pricing estimates, personalized payment plans and flexible payment options. Not only will this be more desirable for patients, but it will also optimize healthcare collections, improve operational efficiency and increase the chances of more bills being settled in full.
How can optimizing patient collections offset recent staffing challenges?
Staffing shortages remain a growing challenge for healthcare providers. According to Baltzer, technology and automation can help ease the pressure on collections teams.
He says, "Automation is key. Providers are being challenged to make the most of limited staff resources, especially for patient collections. It's important to focus staff attention on the accounts most likely to pay. That means filtering out accounts that might be bankrupt or deceased and using automation for manual tasks – such as checking for charity eligibility or cleaning up patient records. Best-in-class providers are increasingly leveraging automated dialing and texting solutions to communicate with patients and help short-staffed teams focus on the tasks that matter."
Collections Optimization Manager can help organizations deploy a targeted approach to patient collections, using data and analytics to segment, screen and monitor accounts. By optimizing on the back end with user-friendly interfaces and efficient workflows, staff can focus their efforts on the accounts that need the most attention.
On the front end, Patient Outreach solutions can help patients take control of their own financial journey with timely bill reminders and self-pay options, and requires minimal staff intervention. Automated text and IVR messages that connect directly to billing software ensure that more accounts are settled without adding to the organization's headcount.
Watch the full conversation, and download the State of Patient Access Survey 2.0, to find out more about how Experian Health can help your organization spot new opportunities to optimize healthcare collections.
Download now