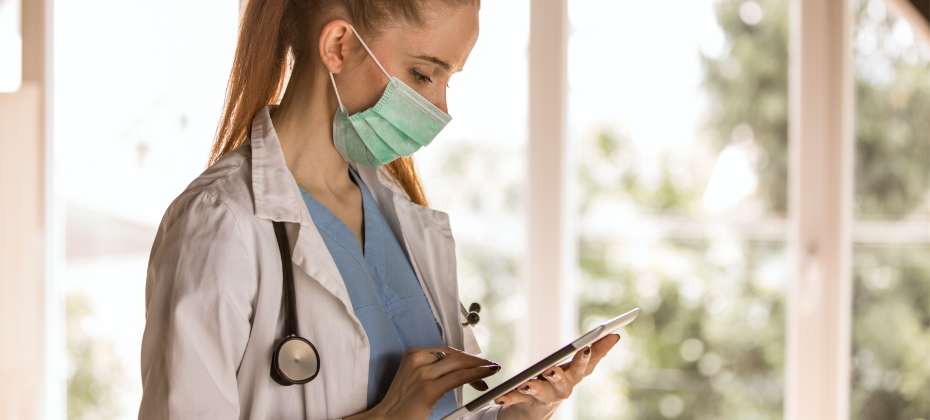 After operating in crisis mode for the last couple of years, healthcare is entering a new phase. The COVID-19 crisis accelerated a revolution in healthcare delivery. Providers used digital technology to enable new models of care and to ease clinical, operational, and financial pressures. Now, they want to ensure that they have the financial resilience to withstand future uncertainty. As providers look to reinforce their revenue cycles, it's worth taking a step back to examine the revenue cycle management (RCM) process as a whole: what it is, how it works, and the practical steps providers can take to improve their organization's financial health now and in the future.
What is revenue cycle management in healthcare and why is it important?
Revenue cycle management connects the financial and clinical aspects of care by ensuring that providers are properly reimbursed for their services, through accurate and efficient billing and claims management processes. This allows providers to focus on delivering high-quality care, improve the patient experience and boost staff performance and satisfaction.
Optimizing the revenue cycle with increased use of automation leads to higher collection rates, fewer denials and expedited payments. With US hospitals providing more than $745 billion in uncompensated care over the last two decades, rooting out inefficiencies and maximizing reimbursement is increasingly important.
Steps in the healthcare revenue cycle
 Broadly speaking, the revenue cycle matches the patient journey, from the moment a patient schedules an appointment to the final patient bill being paid in full. Each touchpoint is an opportunity to support patients with their financial planning and check that payers and back-office operations teams have the information they need to expedite payment.
A typical healthcare revenue cycle management workflow spans several steps:
Schedule visit and secure estimate – First, the patient books an appointment with a provider or specialist. Administrative staff verify the patient's insurance eligibility and create or update the patient's account. With patients bearing responsibility for a greater portion of medical costs, and two-thirds worrying about unexpected expenses, this is a crucial opportunity to make sure pricing is transparent and provide an estimate for the cost of care.
Register and check-in – Next, the provider captures the patients' medical history, insurance coverage and other patient demographics. Correct patient information on the front end reduces the errors that cause rework in the back office.
Seek prior authorization from payers – Front-end staff checks whether the patient's insurance provider requires prior authorization for the procedure or service they need. Not securing authorization in advance of service can lead to costly denials, rework, operational inefficiencies and a poor patient experience.
Treat and discharge – Once the patient is discharged, the services they received will be translated into billable charges and a medical billing code will be assigned to the claim. These claims must be accurately coded, as the rework for incorrect codes and subsequent claim rejections can be an expensive drain on resources.
Submit medical claims – Then, the claim must be submitted to the payer. Accurate and timely submissions prevent rejections and reimbursement delays. The goal is to submit clean claims the first time. If a claim is denied, it must be resubmitted as quickly as possible to avoid lost revenue.
Collect patient payments – Once the payer approves the claim, the patient's out-of-pocket costs are calculated and billed. Providers prefer upfront payments in full, but that isn't always possible.
Download our patient journey white paper for a deep dive into the evolution of the patient journey following COVID-19, and the implications for the revenue cycle.

Download the white paper
Common challenges in healthcare RCM
Claims and collections are two major healthcare revenue cycle management challenges. Navigating healthcare claims is complex and costly. Providers can get stuck in a cycle of inaccurate submissions, denials, corrections and rebilling, which delays reimbursement and negatively impacts financial performance. With 69% of healthcare leaders seeing an increase in denied claims in 2021, finding more efficient ways to process claims and prevent avoidable denials is paramount.
Most denials occur because of errors introduced early in the revenue cycle. This includes improper coding, issues with insurance eligibility, missing or inaccurate patient information or duplicate claim submissions. Less than 1% of claims are denied based on medical necessity.
Getting claims right the first time saves a huge amount of additional work for providers further down the line. However, many providers rely on inefficient manual processes to track and monitor claims. The Council for Affordable Quality Healthcare reports that manual claims processing is one of the most time-consuming transactions for providers, taking an average of 25 minutes per inquiry. The same report suggests that automating claim status inquiries could save the medical industry $3.1 billion.
Collecting directly from patients hasn't been a core competency for most healthcare organizations until recently, but with increasing numbers of self-pay patients, it's fast becoming the priority. Growing pressures on household finances and increasing uncertainty around billing and coverage mean that not all patients can cover their medical bills. Providers may not be able to control external factors such as patient volumes, changing coverage status or a patient's ability to pay, but they can take steps to streamline the collections process and improve the patient experience. Convenience, choice, transparency and compassion can all help reduce friction in the patient's financial journey and increase payment probability.
Watch our expert interview with Matt Baltzer, Senior Director of Product Management at Experian Health, to hear how automated revenue cycle solutions can help optimize healthcare collections.
How to improve revenue cycle management in healthcare
Traditional RCM strategies are creaking under the burden of technological advances, rising patient volumes, changing rules and regulations, and staffing shortages. A holistic approach built on data and analytics, digital tools and automation can help ease the pressure. The following four areas are likely to yield the greatest return on investment:
1. Automate Access
A healthy revenue cycle begins with quick, accurate and efficient patient access processes. An automated, data-driven workflow can reduce the errors that lead to claim denials and time-consuming rework. Online scheduling and digital registration processes can verify patient information and incorporate automated business rules to ensure they only book with the right provider. Real-time eligibility information can also be used to generate accurate patient estimates, to further improve access to care and reduce friction around patient billing.
2. Increase collections

Maximizing patient collections while fostering a positive patient financial experience can be a delicate balance. Patient access staff must be the patient's advocate, while also keeping an eye on the organization's ability to collect what's owed from both patients and payers. A data-driven approach allows staff to verify patient identity and insurance coverage early in the revenue cycle. Patients can be given upfront estimates of their financial responsibility ahead of service and offered appropriate financial plans to make it as easy as possible for them to pay – all through their preferred communication channels.
A tool such as Collections Optimization Manager allows providers to focus their efforts on the right accounts, through highly predictive patient segmentation. Novant Health used Collections Optimization Manager to prioritize high-impact accounts in-house, manage agency costs and deliver a more compassionate patient experience, delivering an overall rolling average return on investment of 8.5:1.
3. Streamline claims
Financial performance can be improved with automated claims management. By integrating claims management software with customized edits into the workflow system, providers can review every line of every encounter and verify that each claim is coded properly before being submitted. Encounters can be processed in real-time with automatic alerts to flag any issues before the claim is submitted.
4. Increase reimbursement

Healthcare organizations that don't stay current on payer policy and procedure changes risk payment delays and lost revenue. Providers and payers need to be working from the same page to quickly resolve mismatches between expected and actual reimbursement amounts. With disparate systems and manual processes, this simply isn't possible.
Automated access to the right data means providers can be reimbursed accurately and quickly while strengthening their relationships with payers. Providers can avoid payment delays and lost revenue with automated payer policy and procedure change notifications. Solutions that continuously audit payer contract performance can assure that collections align with negotiated terms.
How healthy is your revenue cycle? Our revenue cycle management checklist is designed to help healthcare organizations find opportunities to increase cash flow and provide a more compassionate patient experience.

Read the blog
Getting the most out of revenue cycle management software
 The key to successful revenue management lies in having the best possible data and technology. Automation and integrated software provide the speed, accuracy and processing power needed to predict, model and optimize financial results. Consumer expectations around digital and remote services, increasing amounts of patient data, and security considerations are all adding to the list of must-have criteria, so providers must choose their revenue cycle management solution carefully.
Experian Health has proven technology and unrivaled proprietary databases to help healthcare organizations maintain financial health, so they can focus on delivering a high-quality patient experience. Experienced consultants are on hand to ensure that staff have the skills and support to make the best use of revenue cycle management software.
Find out more about how Experian Health delivers the best in revenue cycle management solutions, to create a frictionless experience between patients, payers and providers, and generate more revenue for healthcare organizations.