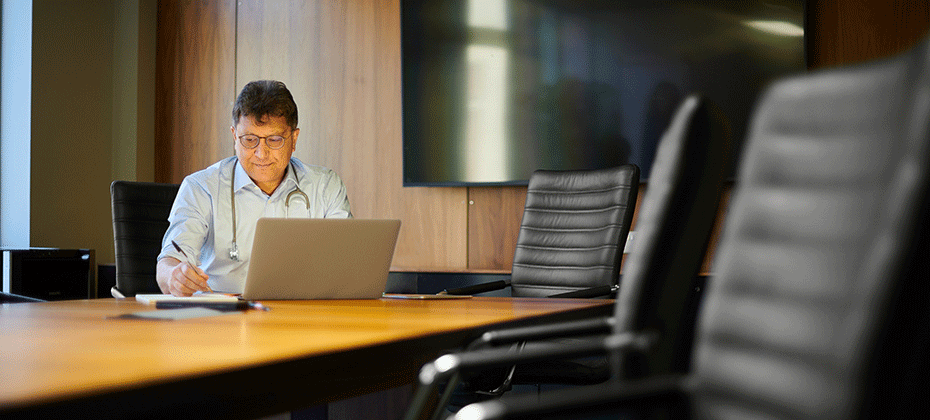 Too often, resource pressures force providers to treat revenue cycle management as a reactive process. But with avoidable denials leaving thousands of dollars on the table, fixing problems after the fact is often a more expensive strategy. Investing in prevention on the front end can help providers minimize the risk of future revenue loss. This article looks at how providers can use automated prior authorizations to drive front-end revenue cycle growth, and fix revenue leaks before the denial dam bursts.
Understanding the front-end of the revenue cycle
Revenue cycle management includes all the activities involved in making sure hospitals and health systems get paid for their services. The front end of the revenue cycle includes the non-clinical processes that take place before a patient receives care, broadly referred to as 'patient access.' This can be broken into four stages:
Scheduling and registering for care, including checking all patient information is current and correct
Verification of insurance eligibility and benefits, to ensure planned services will be covered by the patient's plan
Obtaining prior authorizations, to prevent claim denials
Collection of co-pays and deductibles from patients before or at the point of service.
Billing and claims management workflows must be set up so patients, payers and front- and back-office teams can share the information needed to expedite reimbursement. Accuracy and efficiency are essential at each stage of the front-end of the revenue cycle to prevent bottlenecks, errors and delays down the line. The longer errors lurk in the workflow, the more opportunities they have to damage the health system's financials.
Front-end errors lead to denied claims later and more work for back-end staff
Prior authorizations are a prime example: failure to secure the correct authorizations for treatment or services ahead of time can result in claims being rejected by payers. Time-consuming rework compounds the loss with hefty staffing and outsourcing bills. By the time the provider gets the amended paperwork in order, they've lost all leverage with the payer. It's a major concern as denial rates increase.
Here are a few common prior authorization pitfalls to watch out for:
The patient provides incorrect insurance information, which means the provider may fail to seek authorization from the right payer
Inefficient operations and poorly defined processes allow inconsistencies and admin errors, such as wrong billing codes or misspelled names, to pass through the system undetected
Frequent changes to payer requirements can be missed, so providers are working with outdated information
Authorizations aren't obtained for the patient's entire treatment plan, leading to rework and treatment delays.
A survey by the Association for Clinical Oncology found that 96% of respondents had seen a patient's care delayed because of prior authorization issues. Beyond these worrying harms to patients, the survey also revealed that 47% of practices spent more than 40 hours a week dealing with authorizations. Exploring solutions that will speed up prior authorizations can mitigate or eliminate these errors and delays.
Front-end revenue growth starts with efficient prior authorizations
As one of the top three reasons for denials given by providers in the State of Claims 2022 survey, prior authorizations are a logical target for front-end improvements. Prior authorization software helps providers get ahead of the above pitfalls by flagging authorization requirements early. Patient access teams can detect and resolve potential errors before they escalate, reducing the risk of rejected claims and appeals.
Experian Health surveyed 200 revenue cycle decision-makers to learn why claim denials are increasing. See what they had to say:

Neeraj Joshi, Director of Product Management, at Experian Health, says that one of the big struggles for healthcare providers is that the prior authorization process is often still manual:
"Automation has gained traction in many tasks within the revenue cycle, from patient access to claims management, but shifting to automated prior authorizations could offer one of the biggest returns on investment. Manual authorizations are time-consuming, error-prone and, all too often, a source of miscommunication. Shifting to automated authorization management can eliminate these obstacles and fuel revenue growth."
Experian Health's online prior authorizations solution automates 100% of inquiries, saving valuable staff time. Status checks happen without user intervention. Patient and payer data is auto-filled automatically, and users are guided through the workflow and prompted to make manual interventions only when absolutely necessary.
Users can have confidence in the accuracy of the pre-filled data because the tool taps into Experian Health's Knowledgebase, which stores and updates national payer requirements in real-time. Users can also customize local and community rules, so no requirements slip through the net. By reducing costly denials and lowering labor costs, these set the stage for sustainable growth throughout the rest of the revenue cycle.
How online prior authorizations can improve end-to-end revenue management
Obtaining prior authorizations more efficiently is just the first step toward building a thriving revenue cycle. The promise of fewer denials might steal the headlines, but the benefits of automation resonate throughout downstream processes.
For example, an automated online system enhances wider pre-registration processes by giving staff real-time visibility into the likelihood of a treatment being authorized. Staff can verify approval instantly, rather than turning patients away at check-in. This also makes it easier to generate accurate, upfront estimates of what the patient will owe, so they can plan for their own financial obligations. A positive patient experience can lead to faster patient collections and higher retention rates, which both boost revenue growth in the long run.
Another ripple effect comes from the early verification of patient and payer information. These processes can surface data errors that, if left unchecked, could impede effective claims and billing workflows. This shows how a single authorization can have an outsized effect on overall revenue management performance – and why it's so important to get authorizations right the first time.
Front-end efficiencies lead to a more predictable revenue cycle
Providers that choose to use prior authorization software can amplify the benefits by integrating it with other online and automated solutions. Experian Health's prior authorizations tool fits seamlessly with the eCare NEXT® revenue cycle suite, which automates the entire revenue cycle workflow from insurance eligibility verification to secure patient payments. The interoperability of these tools means data can be shared from one system to another with ease, and reports can be generated and viewed on a single dashboard. With better data and analytics, users can make better predictions about their revenue cycle performance and find opportunities for further improvements.
Similarly, providers can leverage the predictive power of analytics with AI-based technology. Experian Health's new AI-driven claims management solution, AI Advantage™, uses AI to predict claims that are likely to be denied, based on historical payment patterns. It checks for any undocumented payer adjudication rules, including prior authorization requirements, to make sure no essential information is missing before the claim is submitted. In a recent webinar on the future of claims management, Skylar Earley from Schneck Medical Center shared his experience with the new technology. He attributes the tool's success to its ability to make increasingly accurate predictions:
"Since implementing this technology, we're continuing to see AR days decrease at our organization. One result that we're really excited about is seeing the number of authorized outpatient visits increase by about 2.5%. For anyone that deals with prior authorizations and denials related to prior authorizations, this is incredibly promising."
Watch the video to learn how AI Advantage works to reduce and prevent denials.
As authorization requirements increase in volume and complexity, providers need to be proactive in their response. Automation and digital technology can arm providers with the data and tools they need to speed up prior authorizations and drive revenue growth from step one in the revenue cycle.
Find out more about how prior authorization software can support efficient front-end revenue cycle processes by creating opportunities to maximize cash flow from the start.