Automotive Market Insights and Strategy
Unlock the hidden sales in your market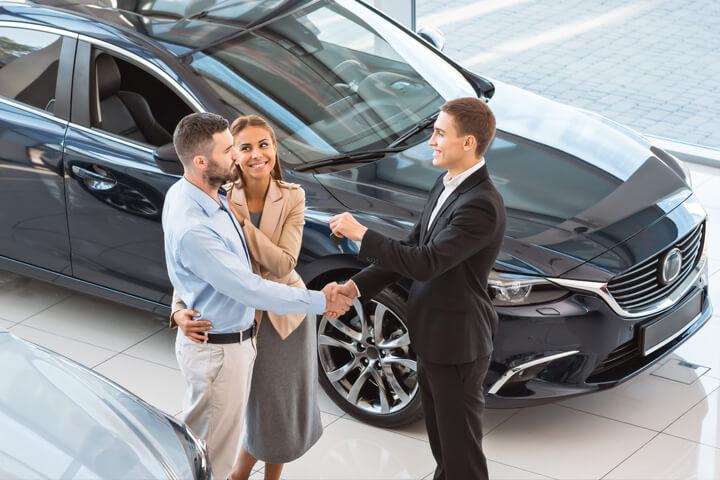 Marketing Insights for everyone. 
Our powerful marketing solutions help you strategically target the right prospects at the right time to attract more qualified business with less spend. From understanding vehicle ownership and purchase patterns to precise audience targeting with predictive intelligence, you can take control of your market to gain greater share.
For dealers, these actionable insights are delivered as strategic recommendations through our Experian Marketing Engine.
For clients with advanced analytics capabilities, our cutting-edge integration of data provides the building blocks that enable you to perform trend analysis, in-house modeling, audience profiling and so much more.

A new sphere of insights with industry leading integration
Take advantage of Experian's vehicle, consumer, online and credit data all under one roof. This is a one-of-a kind advantage to ignite a more unified approach to data-driven intelligence. We have the only combination of state Department of Motor Vehicles (DMV) –sourced vehicle registration data and ConsumerView℠ demographic and behavioral data delivered as a record-level data file at ZIP Code™–level granularity.

Experian Marketing Engine
Improve every advertising decision.
Experian Marketing Engine makes smart, data-based recommendations to maximize your marketing effectiveness, empowering you to make decisions that increase profitability across the dealership. Find out how you can lower marketing costs, identify the most likely buyers, gain market share, convert more leads into sales and sell more cars. Sound to good to be true?

Auto Dealer Conquesting White Paper
Get insights into how new data and analytic tools and strategies can provide deeper insights to help sell more cars.

Dealer Advertising Case Study
See how advanced marketing analytics, delivered through an easy-to-use marketing intelligence platform can increase your results.

Thank you for your interest! A representative will contact you as soon as possible.